14 Things You Didn't Know About DGK Skateboards:
Here's our history of DGK skateboards! We cover Stevie Williams pro career, How DGK started, the team, lawsuits and much more! 






Stevie Williams:
Stevie Williams was born Dec 17, 1979 and grows up in one of the roughest areas of Philadelphia, Pennsylvania. He lives with him single mom and says that money was always a struggle for them.
At the age of 12 Stevie gets sponsored by Underworld Element skateboards, through meeting and becoming friends with Jeff Pang. In 1994 he has a part in the Element 'Fine Artists' Video Vol.1.



At the age of 14 Stevie leaves Philly, and hitchhikes to California with some older friends. He ends up in San Francisco and homeless. He makes friends with the skaters in SF, and at one point he ends up making good friends with Chico Brenes, who was riding for Chocolate skateboards at the time. At Chico's house one day, they put in his sponsor me tape while the whole Girl skateboards squad is hanging out. Everyone was impressed with his skating and the word spread on his ability.



Mike Carroll and Rick Howard see him skate and add him to Chocolate skateboards team soon after. They take a chance on Stevie and give him a spot on one of the most revered skate teams in history. In 1999, at the age of 19, he gets added to Chocolate skateboards and DC shoes.



Stevie has stand out video parts in TWS the reason, the hot chocolate tour, the DC video, and DGK's Its Official. He is also an official character in Tony Hawk's Pro Skater Project 8, Wasteland, and NFL Street 2 video games.



THE START:
Stevie and his friend Eli Soto co-owned Gold Wheels together under the Kayo umbrella (owned by Troy Morgan). After the success of Gold Wheels, Troy Morgan approaches Stevie about becoming a business partner and starting a board brand. Together they start DGK skateboards.
 
In 2002, Steve shocks the skate world by announcing he's leaving Chocolate Skateboards. Stevie says leaving Chocolate was really hard for him because Rick and Mike were his idols growing up, and the team felt like his family. Dirty Ghetto Kids is started, and almost instantly starts gaining some serious momentum.

LOVE PARK:
It's impossible to talk about DGK without talking about Love Park.  It's been featured in so many videos and is the training ground for tons of big name skaters at the time. Most notably Josh Kalis and Stevie Williams.





THE NAME:
The name DGK stands for Dirty Ghetto Kids and was thought up by Stevie Williams.  He said after thinking of it, he never looked back or waivered on the name. He also stated that he felt DGK was reaching to its own market where they weren't competing with other brands on that part of the market.

VIDEOS:
Over the years DGK has dropped some legendary videos. Starting with some little stuff in the Kayo promo video in 2004 when they were brand new.



After, the DGK team riders has standout parts in the Kayo It's Official video in 2006. DGK does a joint tour video with Zero skateboards in 2011 called Fresh Til' Death. They release Da Playground in 2011 and Parental Advisory video in 2012.

Later on, they would also release Blood Money (2014) and Saved (2017).

Wade Desarmo:
Stevie sees this young kid from Ottawa, Ontario in a Canadian skateshop video. Stevie Williams contacts him to ride for DGK and he quits his former board sponsor to join the DGK squad. Wade and Stevie become close friends and is pretty much Stevie's sidekick for years to come. After a standout part in It's Official, Wade goes pro for DGK in 2007. He also joins Stevie on the DGK-RBK footwear program. He has had a pretty legendary career to date and is even 3x Game Of Skate World Champion at the Dime Glory challenge.

After 15 years with the brand, DGKWade, trades in his Instagram handle and parts ways with the brand to join the squad at Primitive skateboards.



THE TEAM:
The early DGK team consisted of Stevie Williams, Wade Desarmo, Lenny Rivas, Marcus McBride.

THE PLAYGOUND:
In 2011, DGK opens their own private training facility in Atlanta. It was a warm and dry place for the DGK team and friends to skate. At a time when the internet was starting to take over traditional skate media, they also let out a bunch of online clips at the park.

JOSH KALIS:
In Sept 2009, the skate world was rocked when Josh Kalis announces he's leaving Alien Workshop after decades of sponsorship. He joins his long-time friend Stevie Williams on DGK in what seemed like a perfect partnership.



Kalis and Williams have a long rich history together of skating in Philadelphia and being the most infamous skaters at Love Park. The two also shared a part in the Transworld Sixth Sense video.

The first Kalis graphic that DGK released was even a little dig at his old sponsor and is called the Alien abduction graphic.


DGK FOOTWEAR:
In 2004, Stevie Williams signed a massive shoe deal with Reebok to launch the RBK-DGK line. It was a first step in the direction of skateboarding for Reebok, in a time when skateboarding was not easily welcomed into the skateboarding world

Although the exact amount was not stated, it's rumoured that Stevie got a 3 year multi-million-dollar deal. In an episode of the Complex Sneaker Podcast, he said on his worst months he was making over 100k a month from Reebok. At the time it was the biggest skateboarding shoe deal in the history. He also brought along some of the DGK team riders under the contract including Wade Desarmo, Evan Hernandez, Lenny Rivas and Marcus McBride.

NEVERLAND
One day Stevie gets a call from someone saying they're Michael Jackson's agent, claiming Michael wants him to come visit the Neverland Ranch. He said his immediate reaction was that he was being Punk'd, but after some convincing agrees to go, Stevie tells the story in his Nine Club Episode. He flew directly from the Slam City Jam contest in Vancouver, to the Neverland ranch, and picks up his mom along the way. Apparently, Chad Muska was also invited.

He says they wait inside the most expensive mansion he's ever seen in his entire life. Eventually Michael Jackson walks into the room with an open umbrella. They spend the day with MJ and he tours them around the house and chats with them. MJ's two nephews were really into skateboarding and their favorite skaters were Chad Muska and Stevie Williams.
 
Speaking of crazy invites, Stevie also joining Arto Saari, Brandon Biebel and Tony Alva for a photo shoot at the Playboy mansion in 2013. It was called "Playboy Poolside" and featured a bunch of skateboarding royalty, skating around the Playboy pool.

COLLABORATIONS:
Over the years, DGK has done loads of big collaborations. Including Zero Skateboards, Bruce Lee, Cup Noodles, Diamond Hardware, És Footwear, Love Park, High Times, G Shock, Virgil Abloh and many more.  




THE END OF DGK:
In 2012 the brand is massive and is so huge it's going into massive department stores like Macy's. This obviously goes a little against their main customers views of what "Dirty Ghetto Kids" would be doing. The brand is so successful, and the other brands under Kayo are struggling at the time, so DGK is actually helping float a bunch of the other struggling brands at the time. After a little dip in sales though, everything at Kayo seems to be crumbling, and team riders are jumping ship from DGK, Expedition and Organika with complaints of not getting paychecks.

At this time DGK was even being sued by Rick Ross for $80,000, saying they had breached their contract of $10,000/month and 7% of their profits. Around this time, they chose to restructure the brands so DGK didn't have to prop up more struggling brands. Because of this restructuring, DGK is still alive and thriving today.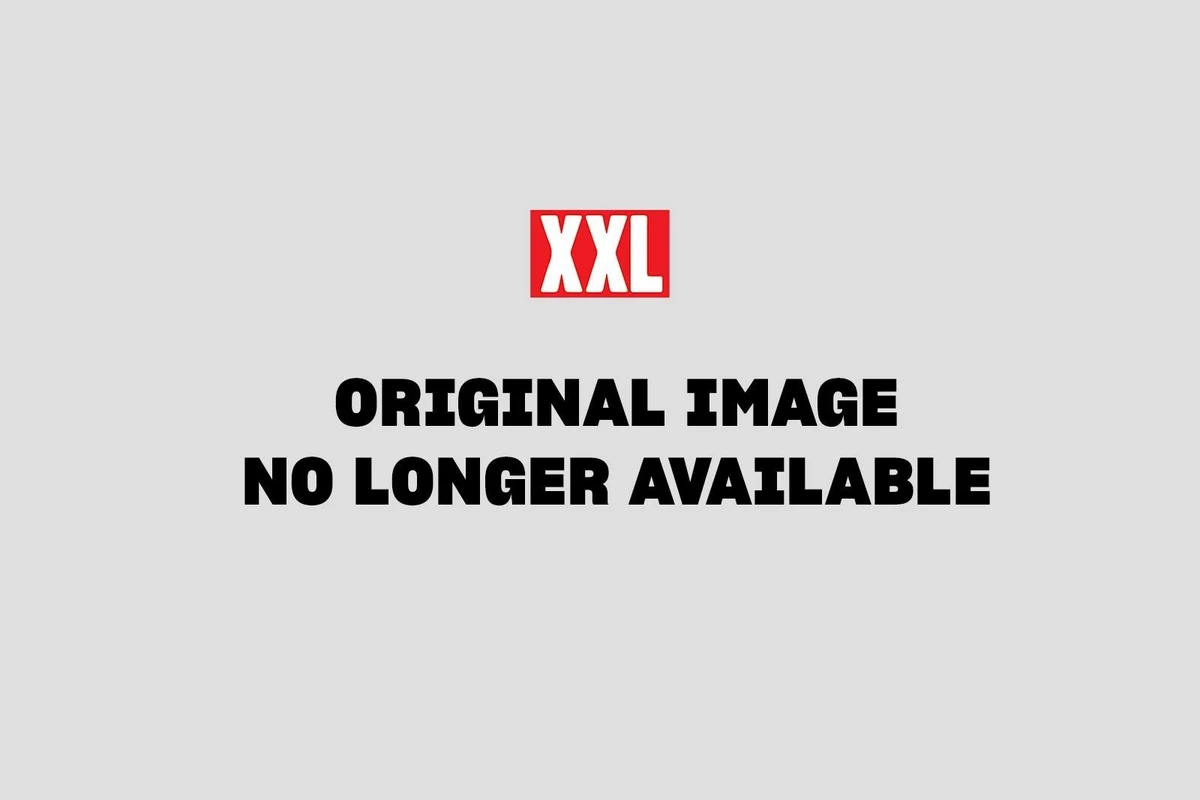 MODERN DGK:
The current DGK team is still super stacked. The team today features Stevie Williams, Dane Vaughn, Josh Kalis, John Shanahan, Marcus McBride, Boo Johnson and most recently Chaz Ortiz.

VIRGIL ABLOH LIMITED DGK BOARD:
Stevie Williams partnered with Louis Vuitton frontman Virgil Abloh to make a limited edition DGK x Virgil skateboard deck. The boards sold out instantly and gave DGK some clout with the streetwear market. 

Stevie has also been seen skating in some really rare Nike SB Off White dunks.