14 Things You Didn't Know About HUF
In this episode we are taking a look at HUF and how they were founded, how they got the name, the weed socks, HUF Footwear, and much more!
1) Keith Hufnagel 
Kieth Hufnagel was born in New York City on Jan 21st, 1974. His mother was a nurse, and his dad worked high up at Metropolitan Life Insurance. In and around New York, there weren't many safe spaces to skate, and it wasn't accepted (both as a sport and a lifestyle) by mainstream American culture.
Keith grew up skating in New York with now iconic skaters like Gino Iannucci, Keenan Milton, Jon Bushemi, and more.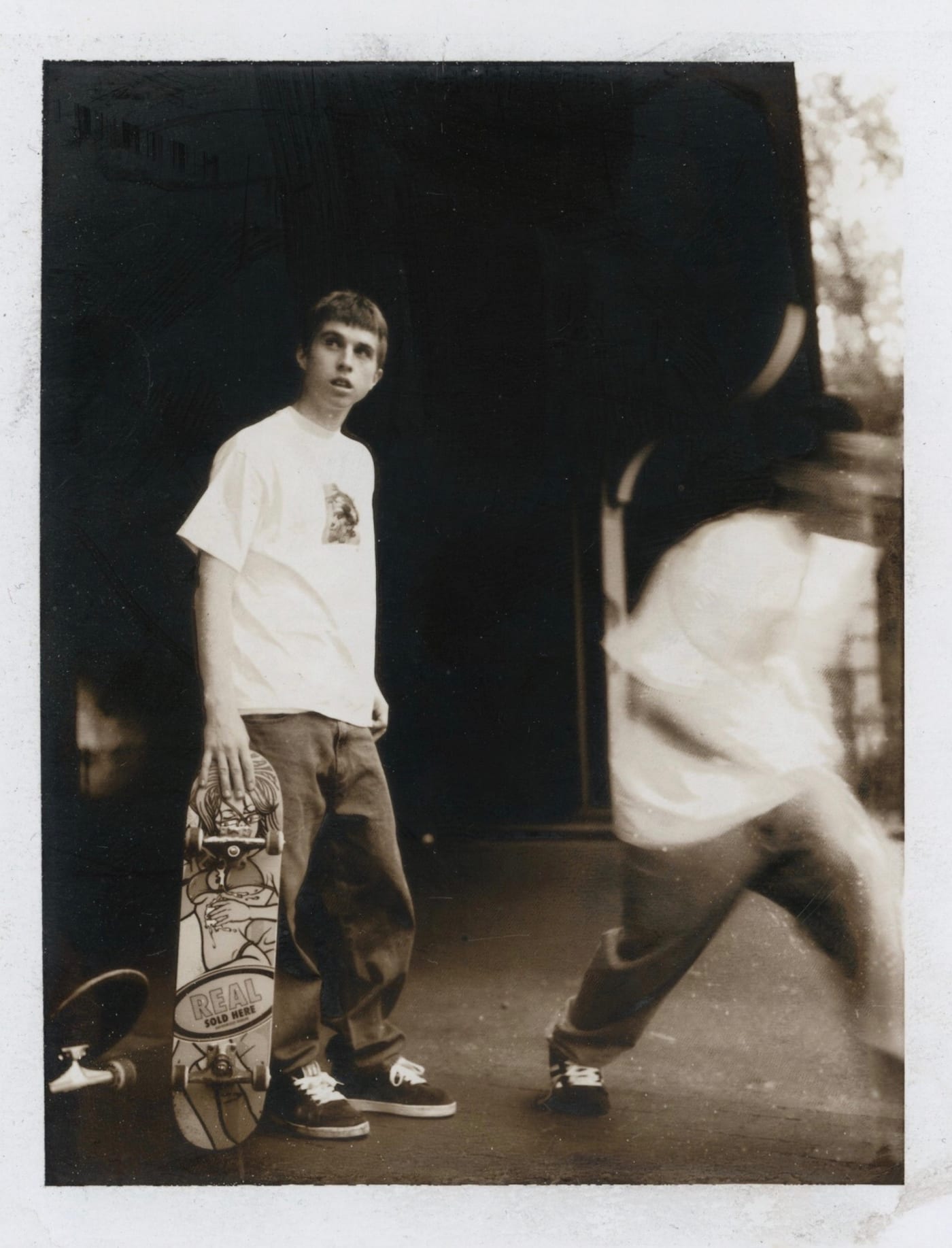 In the 1980's, Keith Hufnagel  begins skateboarding and tagging around New York City, and picks up the nickname "HUF" after skating and tagging "HUF ONE" wherever he went. Huf skated lots at the infamous Brooklyn Banks, an iconic brick bank spot underneath the Brooklyn Bridge. Keith attends San Francisco State for a semester but dropped out to focus on becoming a professional skateboarder. In 1992, Hufnagel moves to San Francisco full-time to pursue a professional skateboarding career. He spends the 90's skating and traveling, and putting his nickname HUF on skate stuff and clothing he'd wear as a pro. Keith went on to have a pro skateboarding career with Real Skateboards for over 20 years

2) The Name
Keith had tried tons of different brand names for his first store; Keith's partner at he time mentioned he should use HUF, as Keith always had written HUF as his graffiti and it was his nickname. The original HUF logo was designed by Benny Gold. 
3) Brick and Mortar
In 2002, Huf opens the first HUF store in San Francisco's Tenderloin District, becoming the first store of its kind in the area. Keith wanted to create a boutique location where skateboarders could gather, and fills the store with rare and unique skateboarding and street wear clothes and sneakers, with brands like Stussy and Supreme. He eventually begins selling HUF-branded shirts and hats. Keith mentioned that he started the store as a fusion between his love of skateboarding, and the street wear scene at the time.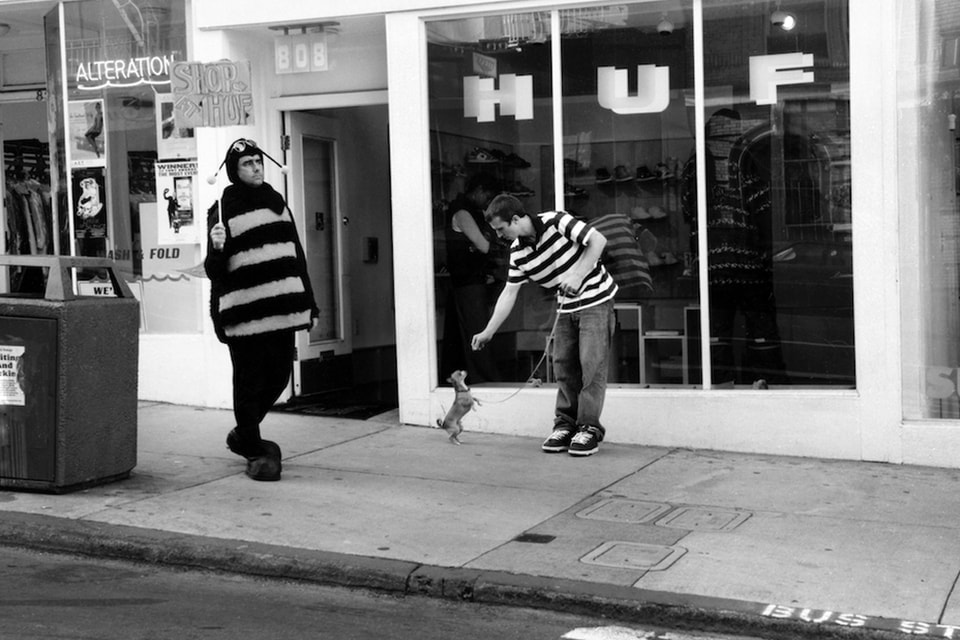 It's there that Huf starts to focus on building itself out as a brand. In 2011, HUF closes its retail shops in San Francisco and Los Angeles, temporarily ending its physical brick-and-mortar presence as a brand; In 2015, HUF re-opens a store in Los Angeles, returning to the Fairfax neighborhood where its first LA store was located. An outpost in Tokyo opens as well, bringing HUF's physical presence international. In 2016, HUF's New York City retail location opens, finally bringing a HUF store to Hufnagel's native New York. HUF Osaka also opens, expanding HUF's reach in Japan. These days, Huf has stores in LA, Tokyo, Osaka, and more!

4) HUF footwear
Keith had started with some branded gear in his store in the early 2000's, and in 2007, they release their first full apparel line. In 2010, Huf ventures into footwear. At the end of 2019, Huf makes the tough decision to quick making footwear after doing shoes for 8 years, in order to focus more on apparel, Keith made the call because he felt like they weren't able to make shoes to the standards they wanted to because of cost and other things, and it was barring them from working with big shoe brands in skateboarding like Vans, Adidas, and Nike. Production costs, set up fees, line "how many pairs they're making, and huge minimums didn't allow HUF to make the quality of the shoe they needed for a reasonable cost.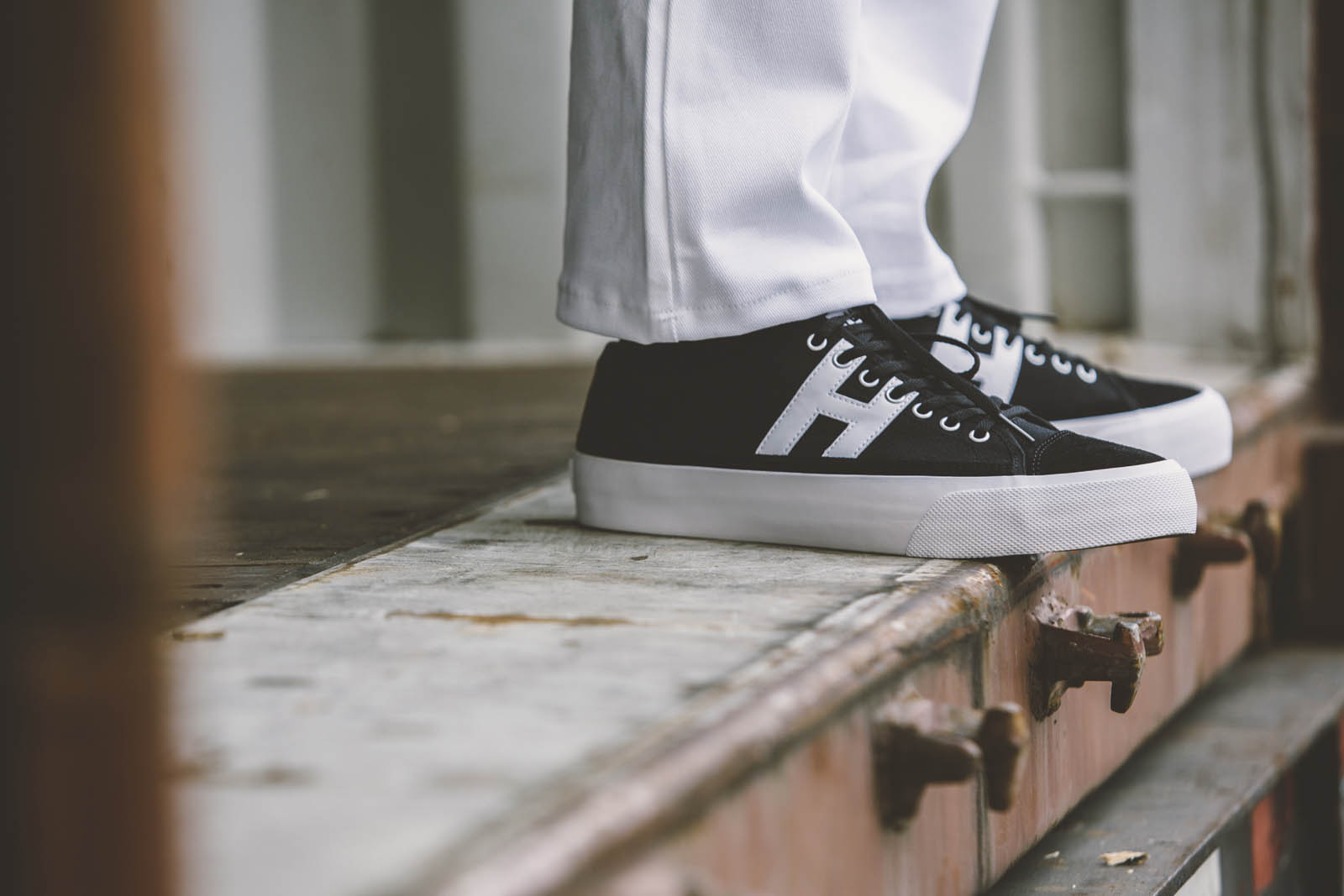 5) WEED SOCKS
At first, HUF made the now iconic weed socks for years and no one wanted them, however, one day they just exploded and started paying all the bills for the HUF brand due to their insane popularity. Knock off weed socks started to get made by tons of brands in an attempt to cash in on the success of the HUF weed sock.

6) HUF GETS BOUGHT OUT
Huf stirs up some controversy when they're bought out by Altamont Capital. Huf is then bought by japanese apparel company called TSI holdings in 2017. It turns out, that Altamont Capital also owns iconic skateboard footwear brand Lakai, and when Altamont Capital sells HUF to TSI, Lakai is included in this package. So, in 2017, Lakai comes underneath the HUF umbrella, and they use the same office and resources, but maintain separate leadership and brand vision.
7) HIROSHI x HUF:

HUF becomes great friends with the Japanese Artist Hiroshi; Hiroshi is famous for his sculptures made of old/broken skateboard decks. Hiroshi has done sculptures for brands like Nike, Adidas, and The Berrics. A popular sculpture by Hiroshi is the middle finger sculpture, which was modeled after Keith's middle finger and took six months to complete, the sculpture was located in the L.A. HUF Location.
8) Collabs
In 2018, Huf does a collab with Budweiser for the "king of beers" collection, HUF has done collaborations with brands like Playboy, Nike, Street Fighter, Playboy, Hustler, Thrasher, Wu-Tang Clan, Cheef Keif, FTP, Spitfire, Converse, and more! Keith mentioned, that his favourite collaboration ever was the Barry McGee project, the Ray Fong one.

9) ELF
In the ELF movie, the kid unwraps a crispy new Keith Hufnagel Real complete, Keith had said he had a friend that worked on a movie set that needed a skateboard complete, you can also see that the trucks arent quite set up correctly...
10) METROPOLITAN WHEEL CO:
Metro was smaller and east coast focused wheel brand out of DLX, the brand was ended due to to rise of brands like Spitfire at the time. 20 years later, Huf was able to bring Metropolitan back alive, making it more of a street wear brand than a wheel company.
11) The Team
In 2010, with the creation of Huf footwear, they launch the skateboarding team. The team has included the likes of Brad Cromer, Mason Silva, Tyler Bledsoe, Dylan Reider, and more. In 2018, Huf let's there team know that they'll be closing the doors on the shoe side of the brand, and with that, some members of the team leave for other sponsors. Keith mentions that for some of the team riders on Huf, it was a stepping stone for them onto future things: guys like Sean Pablo, who later joined the FA team.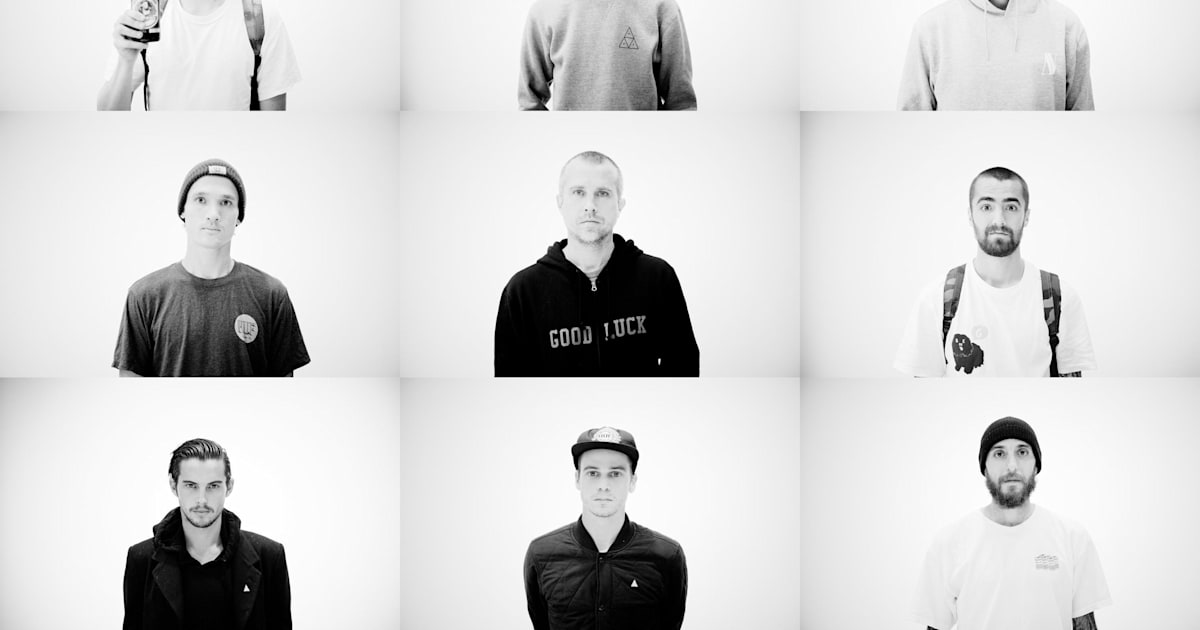 12) Dylan Reider
After Burton pulls out of skateboarding for Gravis/Analog. Dylan gets offers from all the big shoe companies (nike, adidas, Vans, etc…), despite these huge brands offering him a shoe sponsor, Dylan chooses to go ride for HUF due to the creative freedom he had as well as the fact that Huf was skater owned. HUF Invested in Dylan and allowed him to design his now iconic dress-shoe stylized skateboarding shoes
Huf made Dylan's shoes to his exact specs, which resulted in the shoes that came along with Dylan's iconic style. In 2016, after a long battle with leukemia, Dylan had died at the City Of Hope Medical Center at the age of 28. Huf Released their final run of shoes in honor of Dylan's impact on skateboarding.

13) RIP HUF
Keith died at his home in Los Angeles at the age of 46 in September of 2020, after having battled brain cancer for two years. Huf has had input and influence in skateboarding through the many decades he has been skateboarding and will have an impact on street wear clothing forever. Keith's friend Hiroshi created an Urn for him in the shape of a San-Fransisco Fire Hydrant.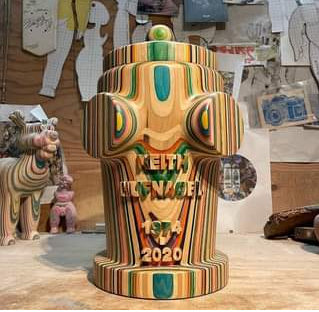 14) MODERN HUF
Today; the HUF brand has fully focused in on apparel, which allowed their team to grow with amazing skaters that can have other shoe sponsors. The Current team consists of Brad Cromer, Dick Rizzo, Carl Atkins, Mason Silva, Eric Herrera, and more. The Huf team also consists of honorary forever team riders Pablo Ramirez, Dylan Reider, and Keith Hufnagel.