Santa Cruz Skateboards: 14 Things You Didn't Know About Santa Cruz
Here's a brief history of the iconic Santa Cruz Skateboards. In this article we cover everything from the start, the team, the logos, Road Rider wheels, forbidden boards and much much more.




THE START:
Three surf rats from Santa Cruz, California decide to join forces to start a surf brand amongst friends. Rich Novak, Jay Shuirman, & Doug Haut decide to join together to build surfboards. They incorporate their company as NHS Inc (Novak, Haut, Shuirman - NHS)

Their surfboard businesses was tougher than originally anticipated, it was a highly competitive business and the margins were very slim. Eventually a surf shop in Hawaii called them asking to place an order for some skateboards. They decided to make some skateboard decks with extra materials they had laying around for surf boards and the first ever Santa Cruz skateboards were produced in 1973. This makes them the oldest continuously running skateboard brand on earth!

As the skateboard business brand grew, Haut sold his shares in NHS to follow his passion of making surfboards. He founded Haut surfboards and Haut Surf shop, where he's made tens of thousands of surfboards over the years, he was inducted in the Surfing Hall Of Fame in 2012. 

It's interesting to note that Novak and the crew at NHS were also inducted into the Skateboarding Hall Of Fame, winning the Icon Award in 2013.


ROAD RIDER WHEELS:
An interesting and very important part of the Santa Cruz history is the creation of Road Rider wheels. When skateboarding started it was steel wheels directly on the trucks axles, which moved to clay wheels and eventually urethane wheels called the Cadillac skateboard wheel in 1972 by Frank Nasworthy.

The invention of urethane wheels meant skateboarding was pushed to new levels, not having to worry about the wheels exploding during a trick, the urethane wheel changed everything. Not long after in 1974 a man named Anthony Roderick came to NHS with the idea of the first ever precision bearing urethane wheels. The Road Rider skateboard wheels were born. These were the first ever skateboard wheels with a caged in precision bearings, wheels before this from clay to Cadillac all has loose ball bearings in the wheels.

By the time 1975 rolled around these wheels took over the skateboard world, selling over a million sets of Road Rider wheels. This gave NHS a massive injection of cash that they used to help prop up Santa Cruz skateboards, letting them put together one of the best teams in skateboarding at the time.

FIRST AD:
The first Santa Cruz skateboards ad appeared in Skateboarder Magazine Vol.2 Issue 3. It features three of the original Santa Cruz skate team riders (who were also surfers) doing slalom down a hill. Notice they're also wearing the early Santa Cruz skateboards team shirts. The skaters featured are Scott Sommers, Tony Carter and Mike Ashworth.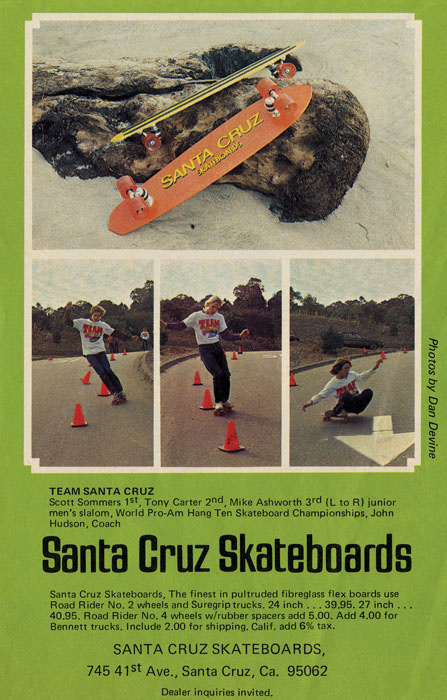 REST IN PEACE JAY SHUIRMAN:
Jay passed away tragically from leukemia in 1979, meaning he didn't get to see the iconic brand that Santa Cruz has flourished into today.

THE LOGOS:
Santa Cruz has always been famous for their logos and graphics. The two main logos are the Santa Cruz Red Dot logo and Screaming Hand logo.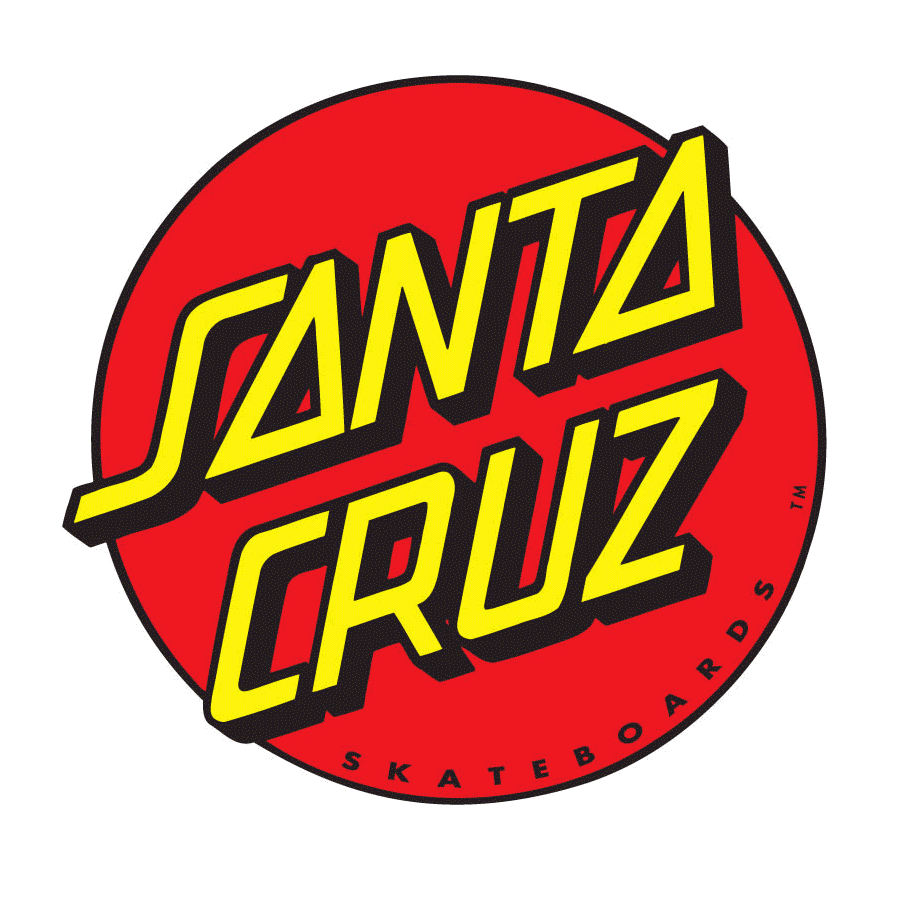 The Santa Cruz Red Dot logo is the first of the logos featuring a red dot and the iconic slanted Santa Cruz typeface with A's as triangles. This was designed together by Jay Shuirman and Jim Phillips.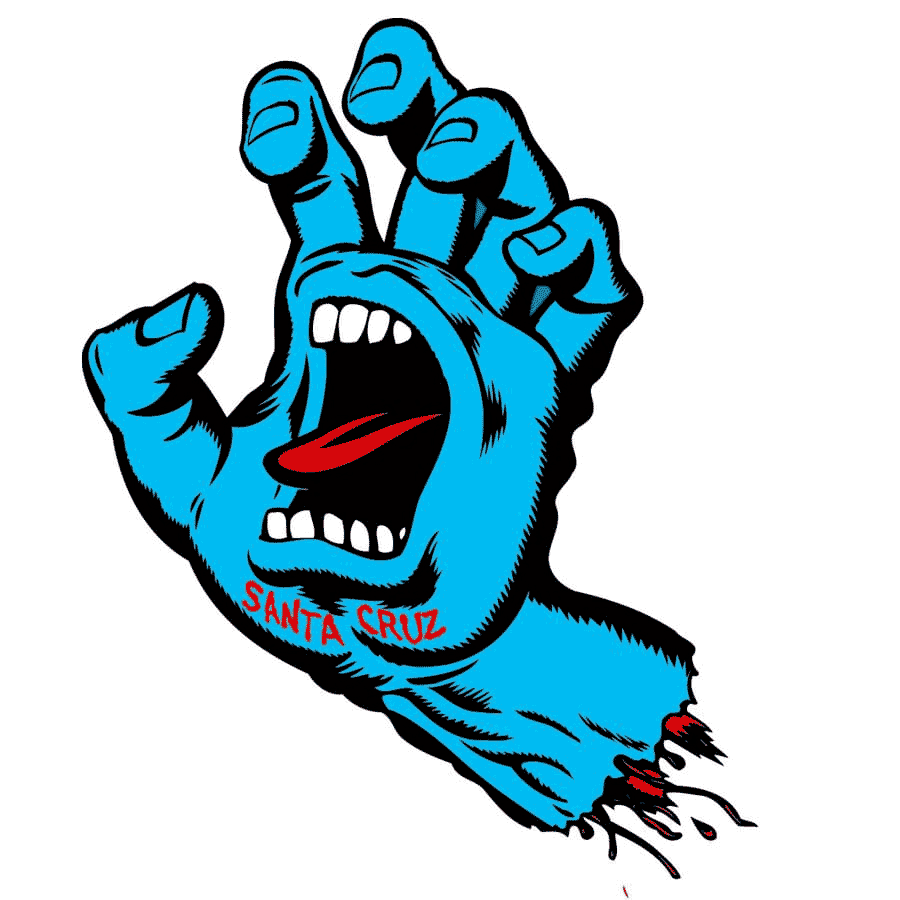 The screaming hand logo came out not lots after, and is almost as iconic as the Red Dot logo. The screaming hand is synonymous with the brand and designed by Jim Phillips, it was a bold step forwards in the world of skateboard graphics, featuring bold lines, bright colors and actual artwork. This made Santa Cruz boards stand out on the wall compared to all the other brands at the time that were using single color graphics that were predominantly just brand names.

EARLY TEAM:
As said before, Santa Cruz has always had one of the most ground breaking teams in skateboarding. In the 1970's they had Jon Hutson the #1 slalom rider in the world representing the brand. Then as skateboarding transitioned into pool skating, they gather an all star list of surfers and skaters on their team including the iconic: Steve Olson, Duane Peters, and Steve Alba.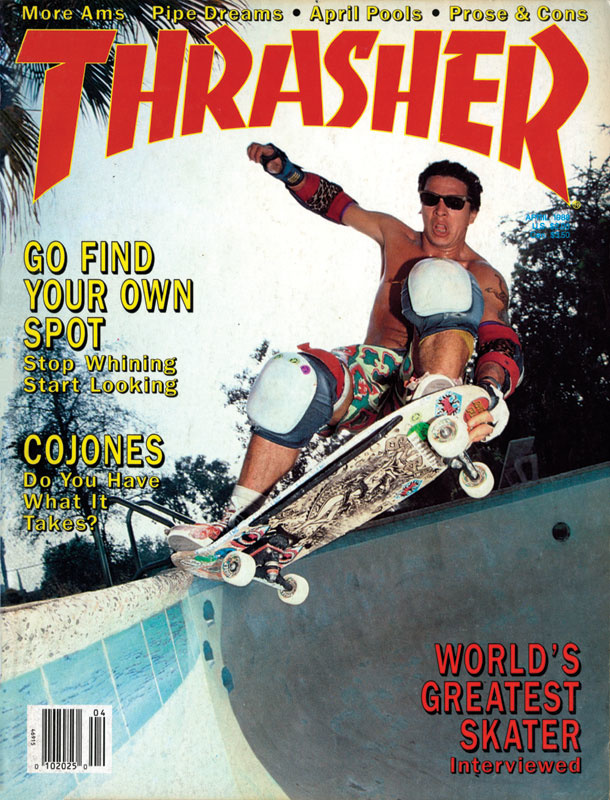 Going into the 80s they added Rob Roskopp, Jeff Kendall, Micke Alba, Jason Jesse and Jeff Grosso.

STEVE OLSON:
In 1977 he joins the Santa Cruz skateboards team and is one of the biggest names in skateboarding. In 1979 he wins Skater Of the Year Award from Skateboarder Magazine. You can listen to him tell the story on his episode of the Nine Club podcast.

SALBA:
As skateboarding progessed to get bigger and gnarlier. The "Salba Bevel" introduced concave to skateboards. Making the boards more rigid and allowing for a burst forwards in the progression of skateboarding we saw in the 80's.

DUANE PETERS:
1979 he moves over to Santa Cruz from Dogtown and becomes one of the pioneers of skateboarding.

JEFF KENDALL:
The Jeff Kendall graffiti boards has tons of different iterations as the screens slightly changed at Santa Cruz, people working in the factory would add their own little things into the graphics. The original graffiti deck has his girl friend at the time's name on it "Jenny" and when the re-issues came out later in life, Kendall his up David Freil in the print department and David helped him add his wife's name "Maureen" into the graffiti replacing the Jenny tag. You can read more of this story in the Disposible Skateboard Bible by Sean Cliver.

AND NOW CONCAVE:
Starting in the 1980's Santa Cruz was one of the first ever brands to introduce concave on skateboard decks. They released a series of boards that were among the first skateboards with concave, there were different shapes and different degrees on concave varying from 2 degrees to the 6 degrees bevel.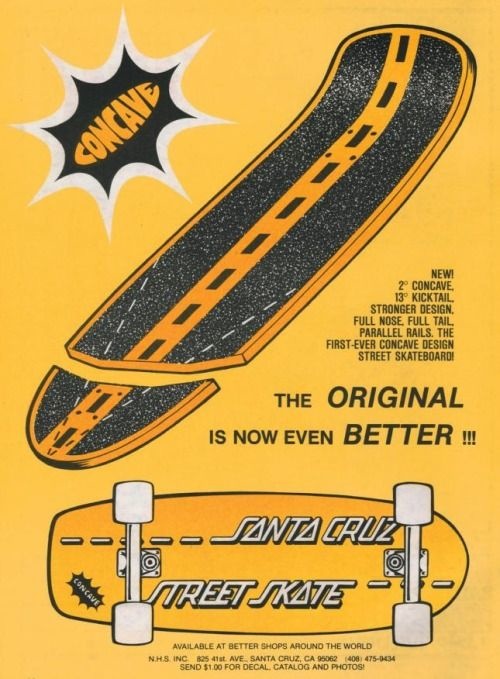 JIM PHILLIPS:
Santa Cruz would not be the brand it is today without the iconic artwork of Jim Phillips. He is single handedly the biggest piece of the Santa Cruz skateboards DNA. When he started with the brand, he wanted to start putting real artwork and illustrations onto skateboards. It made Santa Cruz boards stand out on the wall in time of single colour prints and logo boards.

Some iconic artwork he has done include the Screaming Hand logo, Independent trucks logo, Road Rider logo, Steve Olson Checkerboard, Grosso Toy Box, Roskopp Series 1-5, Jason Jesse Poseidon, Salba Tiger, Natas SMA Panther, Jim Theibaud Comic Book, and even some boards for Christian Hosoi.

In 2017, Jim Phillips is inducted into the Skateboarding Hall of Fame.


JIMBO PHILLIPS:
Jim Phillips has a son who adopted the same bright poppy artwork style. He has continued to do artwork for Santa Cruz over the years.

Jimbo designed a this San Jose Sharks jersey "shark freak" inspired by Santa Cruz and his dad artwork.


SANTA CRUZ COLLABORATIONS: Over the years Santa Cruz has done some insane collaborations that have lit up EBay sellers all over the world. They have done limited release skateboards and gear with brands like Star Wars, the Simpsons, Marvel, Teenage Mutant Ninja Turtles, Sponge Bob Square Pants, Vans Shoes, Emerica footwear, Mars Attacks, Puma, Nixon watches, Garbage Pail Kids and many more.


SCREAMING HAND ART SHOW:
A few years ago Santa Cruz skateboards did a 30 Years Of Screaming Hand art show. It featured tons of different takes on the screaming hand logo by famous artists in the skateboard world. There were Screaming Hand drawings from Steve Olson, Mark Gonzales, Jimbo Phillips, Steve Caballero, FOS, Natas, Eric Dressen and many many more.

VIDEOS:
Santa Cruz has released some historic skateboard videos over the years.


ALL ON BOARD: Santa Cruz also makes surf boards, longboards, snowboards & more.

THE SERIES THAT NEVER WAS: David Freil explained in the Disposable Skateboard Bible book that in 2001 Santa Cruz was gearing up to hit the ASR skateboard trade show to sell the upcoming Santa Cruz line. They finished putting the finals colors on a new series they were going to show at the tradeshow, the "terrorist" series. All the boards showed different terrorist acts, they finsihed the boards and they sat in the warehouse waiting to be packed, that was September 10th, 2001. The boards obviously got scratched given the events the next day and never saw the light of day.
See these boards in our "14 Things You Didn't Know About Santa Cruz Skateboards" Video


MODERN TEAM: The Santa Cruz team today is still stacked and also features a legends division.

FAMILY RUN: Although they are one of the biggest skateboard companies on earth. Santa Cruz has always been focused on hiring from within and still a very skater ran and operated operation.

Bob Denike - is the president and CEO of NHS Inc. He is a ex-pro skater for the Santa Cruz race team in the 1970s.
Tim  Piumarta was a old Santa Cruz rider from the 70's as well and is the head of RnD at SC today.
Jeff Kendal - after his pro career stayed on with Santa Cruz as a team manager, who graduated to marketing director, and is now the president of NHS.  But you'd know him best from his parts in wheels on fire and streets on fire.

To this day, they're still hiring skateboarders at NHS. With Andrew Cannon being the brand manager for SC and Kelly Heart running Mob & Ricta.