In celebration of the 30th anniversary of the Vans Half Cab Shoe; we created our first ever 30 Things You Didn't Know about the man behind the shoes: Steve Caballero!
1) Powell Peralta:
Steve Caballero was born November 8, 1964 in San Jose, CA. Cab is of Japanese/Mexican decent with christian beliefs. He began skating in 1976 at the age of 12 and started his career at age 14. His first sponsor was Campbell Skate Park; until in 1979 when Caballero entered a national skate contest in Escondido. After finishing fifth place, he was approached by Stacy Peralta who offered him sponsorship with Powell Peralta. He turned pro in 1980 during the Gold Cup series at the Oasis Skate park in Southern California at the age of 16. He wearing soccer pads and a hockey helmet.
2) Cab Dragon:
His first pro model board was the Cab Dragon; Stacey Peralta hands him a propeller stencil looking graphic. It went along with the military theme they were on at the time.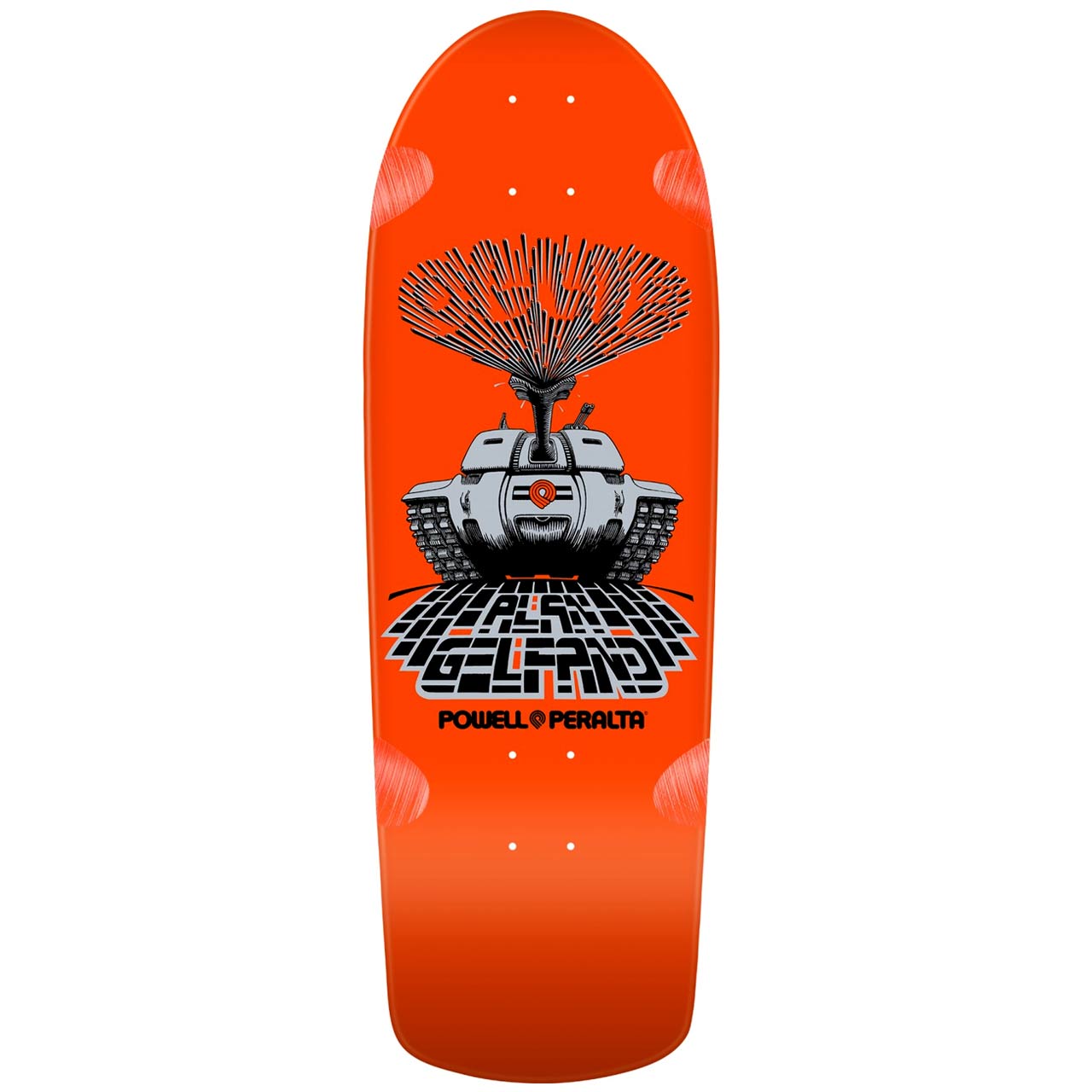 Cab was bummed because he had been skating the Rodriguez Skull and Sword graphic and had imagined himself getting a graphic like that. He brings in his hand drawing of dragon, the drawing was inspired by the Bruce Lee movie cover for Enter The Dragon.
VCJ re-imagined his dragon sketch into the dragon on a bearing board that became his second pro model. This spawned the Dragon theme that followed his whole career.
3) Escape from El Diablo:
Cab makes his film debut w Mike McGill in "Escape From El Diablo"; A film about a young American getting wrongly accused and arrested in a Mexico prison, then his friends road trip to Mexico to break him out!
Cab also had cameo's in Thrashin' and Police academy 4.
4) Cab Skateboards:
Cab said in his nine club interview that he was making around $250,000 a year with $1 in board royalties per deck during the heyday of his career in 1987. By my math, that means he was selling around 250,000 a year.
After seeing Hosoi's success, Cab approached George Powell to start his own skateboard company. George Powell told him it couldn't be done, because it would be a fake company; He wouldn't make the boards or work there.
5) VIDEO PARTS:
Caballero was featured in many skateboarding videos including, Propaganda, Ban This, Public Domain, The Search for Animal Chin, Future Primitive, and The Bones Brigade Video Show!
In 1987 in The Search for Animal Chin, he is wearing Nike Jordan's (Cab is wearing the red shirt). Vans was near bankruptcy at the time.
6) VANS SHOES:
 Steve Cab has been wearing Vans Shoes since 77' and got on the vans skateboarding team in 88'. His deal with vans in 88' had a salary of $800 per month; in comparison, at Powell Peralta he made over $20,000 per month. Vans immediately asked Cab to make a pro shoe with them, Cab said no multiple times due to poor royalties in comparison to Powell. Vans approaches him again and again with the same offer. Cab shows lance mountain the contract; lance says "You can get ripped off and make a lot of money, or get ripped off and make no money"
In 1989 the Caballero High Top comes out, the shoe is a bulky high top; a style that was popular at the time, (Nike Jordan 1, Dunk High, Air walk Prototype, etc.). The shoes maintain the dragon theme set by caballeros decks at Powell.

7) 1992 Vans Half Cab comes out:
in 1989-91; street skaters begin cutting the Caballero shoe down into a mid-top shoe. Cab comes up with the name Half Cab and convinced vans to release the shoe in a mid top so people didn't have to cut them down. The shoe was an absolute success for Vans; everyone was seen wearing the shoes, including pros like Koston, Carroll, Salman Agah, Dyrdek, and many more.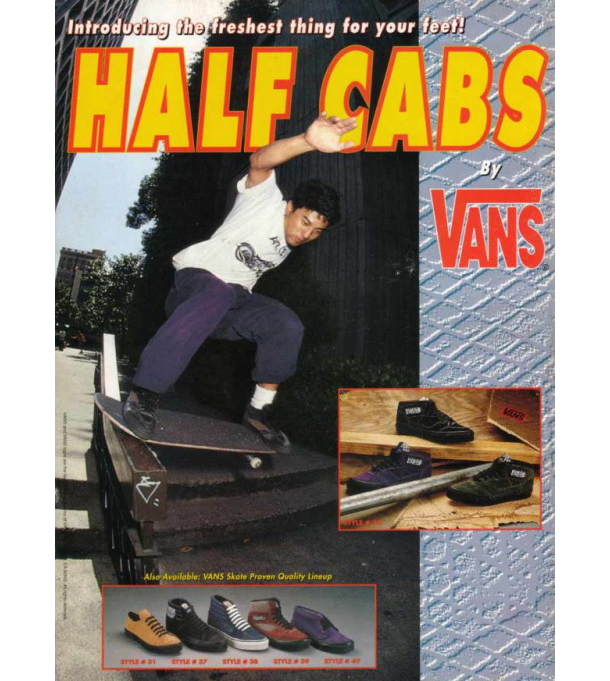 Around 1982, Powell Skateboards hadn't been nearly as popular as it used to be, due to this, Cab didn't even have a pro board anymore. Cab had said that he wasn't marketable anymore at the time. He would get his pro board back a few years later.
8) FACELIFTS:
Over the years the Half Cab has gotten many facelifts: half cab 2, half cab 3, half cab light, skate half cab, and possibly more in the future. There has also been many Half Cab rip offs from brands like Osiris, DC, and Emerica.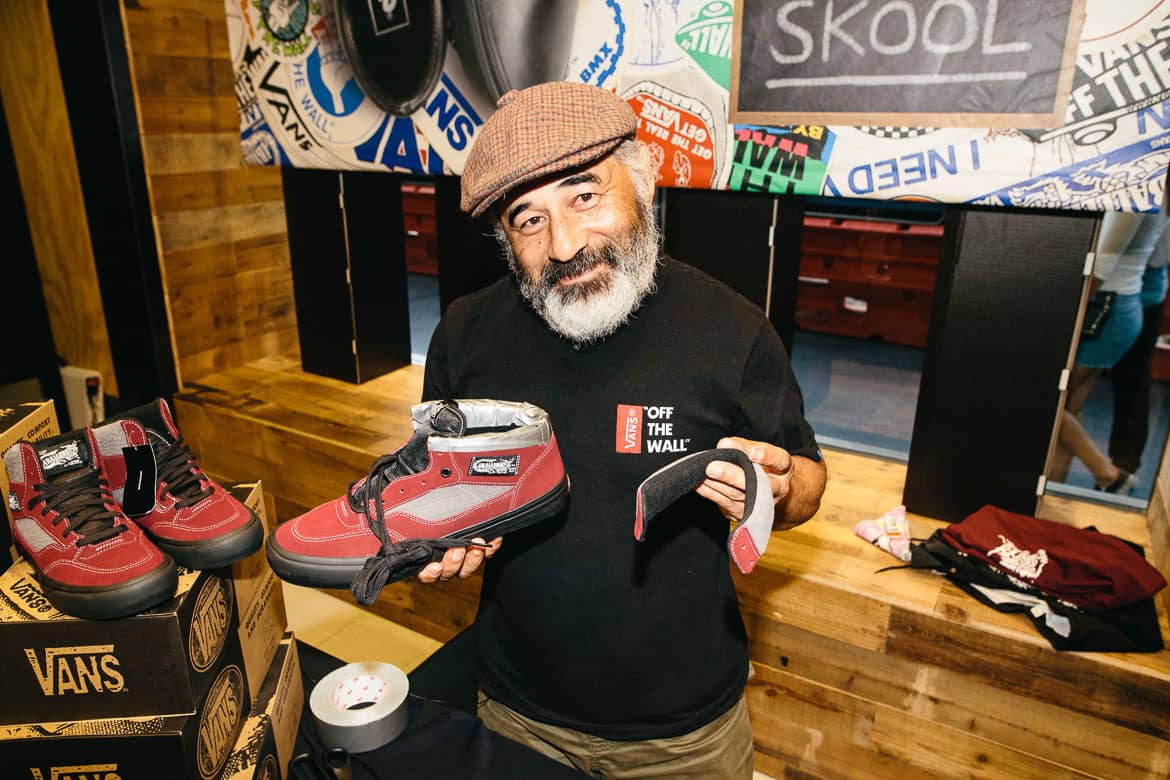 9) New Vans CEO:
Steve Cab re-negotiates a new contract that included more royalties from shoe sales($1.25/shoe). Steve designs the Low Cab and the Low Cab 2 shoes. Later on his shoe royalties get cut back down to 75c/shoe

10) Longest Board slide:
 In 1999, Steve Cab breaks the world record for the longest board slide. He board slides a 44 stair handrail; this was the pinnacle of whats known as "street cab".
11) The Caballerial
The Caballerial was the trick that Cab was primarily known for; basically, the trick is a 360 while rolling fakie. He had tried them for a month and finally figured out the motion and starts winning loads of contests. Stacy Peralta publishes it in the Powell zine and calls it "the Caballerial" cab says he was embarrassed by the name at the time.
12) The Faction Band:
Steve Cab was a member of "The Faction Band" started in 1982; their song "skate & destroy" was used in Bones Brigade Video Show. The Band also opened for Social Distortion. They toured the USA and met Andy Howell, Jeff Kendall, and Pushead. Inspired by JFA album.

13) SNOW CAB:
Steve Cab also snowboarded, he even go the cover of Snowboarder Magazine!
14) Contest winnings: 
Steve Cab is one of the winningest skateboarders in History. He has contest winnings from the 70's all the way to the 2010's. Cab even came in 1st place at the 2017 Vans Pool Party, his first podium was the Winchester Open at San Jose in 1979. Cab has been getting podium finishes for over 4 decades!
15) Vans x Star Wars:
Cab was seen dressed up as Wookie in the Vans X Star Wars commercial doing an invert!
16) Steve Cab's Build
Steve is 5'3" (1.6 Meters), and weighs in around 152lbs (69Kg)
17) Tony Hawk Pro Skater:
One day; Steve Cab Gets a Call from someone at Activision asking him to be in Tony Hawk pro skater 2, he accepted and got an Activision check for $250,000 at one point.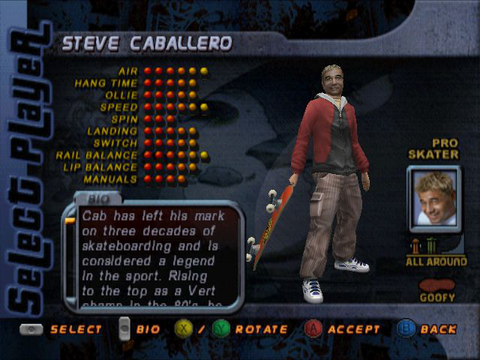 18) Clothing Problems: 
Stacey Peralta pulled Cab aside one day and asks him not to wear batman shirts, instead, Stacey wanted him to wear Powell clothing instead. This was the 2nd time he wanted to quit Powell…

19) Rode for Powell Peralta Since 1979:
Steve Cab has had the longest sponsorship of all time with Powell Peralta; even though he lost his pro model for a short time. Boards come and go, but for Cab, Powell was forever.

20) Broken Femur:
Steve Cab had broke his femur in 2019 riding his dirt bike. (Tony Hawk would break his femur skateboarding in 2022 as well)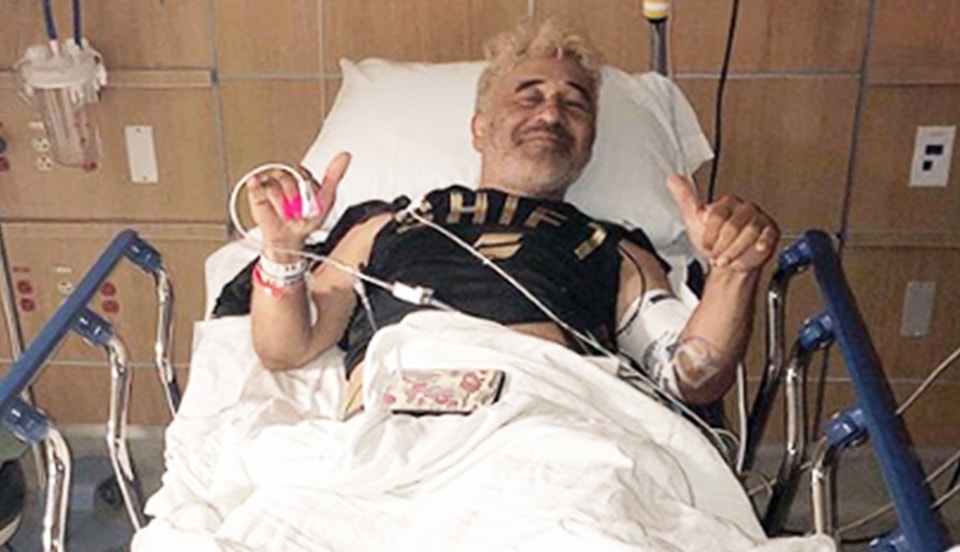 21) Highest Air on a half pipe world record:
In 1987, Cab had set the one-time world record for highest air achieved on a half pipe, which was 11 feet. Caballero's record was beaten 10 years later by Danny Way in 1997 On a much larger ramp.

22) Retro Bike Enthusiast:
Cab is a collector of retro motorbikes from Triumph and Harley.
23) Scoliosis:
Steve Cab Was Born with a condition called Scoliosis; pertaining to a curvature of the spine. Steve had said that the condition hadn't affected his life/career that much.
24) Skater of The Century:
Cab was also Honored by Thrasher in 2022 as "Skater of The Century" as he seems to be one of the pros who weathered the vert skating to street skating transition better than anyone.

25) Double Dip:
1987, Caballero won both street and vert titles at the World Championships in Münster, Germany. Proving he was one of a select few skaters that could make the transition from 80's vert to 90's street.

26) Hall Of Fame:

In 2010 Steve Cab is welcomed into the Skateboarding Hall Of Fame.

27) Cab Dragon clothing & website:
In 2003, Cab saw many of his friends doing art shows (Olson, Lance, Gonz, Ed, etc.) and he wanted to be a part of that world and started experimenting with art. He draws art of limited edition boards you can get on his website, he also draws his own clothing line with RDS.  

28) Long Term Relationships:
Steve Has Stayed super Loyal with his sponsors over the years, riding for Powell since 1979 and Vans since 1988. Steve holds the record for longest running shoe and board sponsors.
29)Steve Cab In Music
After Being in the Faction Band, Steve went on to be in many more bands including Odd Man Out, Shovelhead, and Soda. In 2020 Steve continued his music career with the band "Urethane" during the pandemic; releasing their debut album "Chasing Horizons" in 2021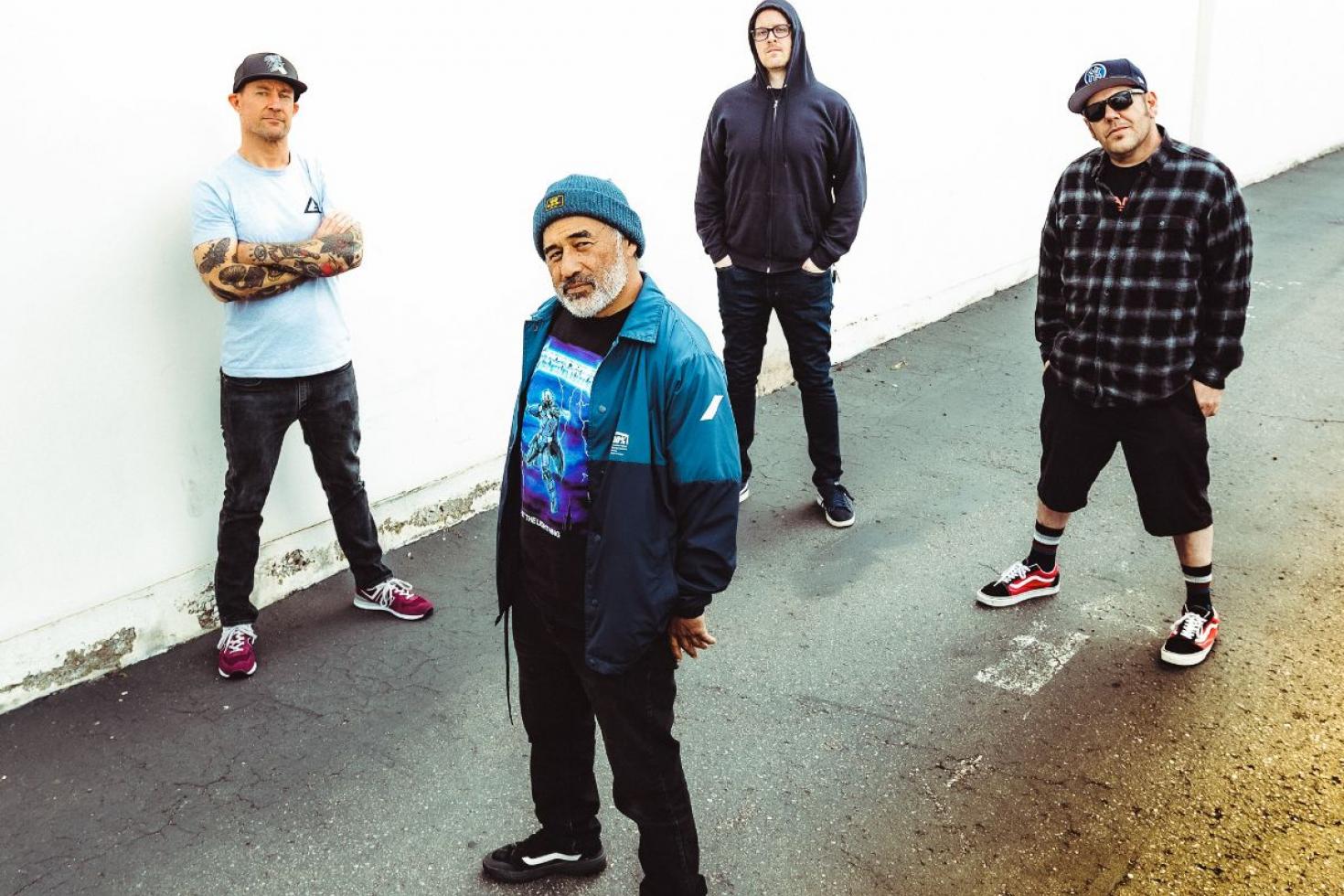 30) 30 Years Of The Half Cab:

In 2022, Vans Celebrated the 30 year anniversary of the Half Cab! The 30yr anniversary Half Cabs are designed with the original stitching and with the skate classics technology for modern durability and performance standards.