Andrew Reynolds No Longer Rides For Emerica Footwear

Today it was officially announced that Andrew Reynolds no longer riders for Emerica Footwear. After months of rumors, today both Reynolds and Emerica announced online that they will be parting ways.
The split seems like it was amicable with both Reynolds and Emerica giving farewell posts.
Andrew Reynolds Said This On Instagram:

"THANK YOU Emerica for 20 yrs of traveling the world, making life long friends, creating some of the best skateboarding shoes ever made. It's been a dream come true.
"

Emerica Released this statement:
"The biggest part of Emerica is our family of team riders that share our love for skateboarding and there few people that have contributed to skateboarding as much as Andrew Reynolds.
After two decades of being apart of Emerica, we are parting ways as Andrew pursues the next chapter in his career. Andrew, on behalf of the entire Emerica family, thank you for everything you have done for Emerica and the skateboarding community. Stay Gold."
- Emerica
SHOP DECKS HERE: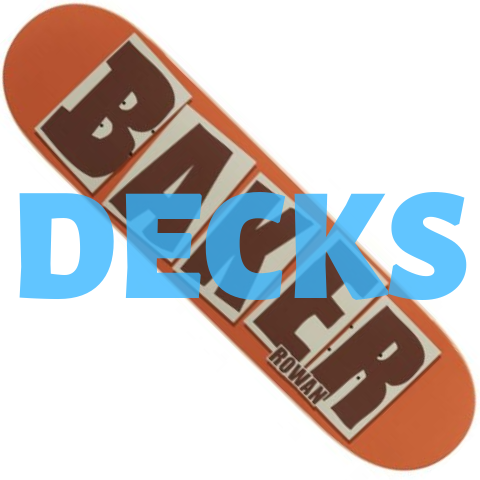 What Shoe Company Is Andrew Reynolds Going To Ride For?
Although nothing has officially been announced, there's been three big rumors circulating around. The first rumor surfaced on the internet a few months back when somone said that he is going to quit Emerica to ride for
Adidas Skateboarding
as soon as his contract is done. Although this feels like kind of a weird fit, it is kind of creepy that the person who started this rumor did pre-call Reynolds leaving Emerica after over 20 years. Reynolds has also been seen wearing Adidas running shoes a couple times over the last few months. His daughter Stella Reynolds is also riding for Adidas right now, so he probably would have spent some time at the Adidas HQ.
The other thought from lots of people is that he will be riding for
Vans
. He's been seen wearing Vans a lot over the past few months (see below). Also, lots of his Baker team riders have been riding for Vans and treated really well, which could be a reason he would consider this move (when he switched to RVCA, he said one of the reasons was seeing how well they treated Spanky over the years).
The other rumor going around is that he's going to the swoosh. This has been a rumbling within the skate industry, but other than a few sales people comments, there is no solid evidence. But judging by the size of the
Nike SB
team and the amount of money they have, you can never count them out when sponsorship changes are in question.
VANS AVE PRO SHOES REVIEW & WEAR TEST:
Let Us Know In The Comments! Where Do You Think Andrew Reynolds Is Going
?