When I was 19 I moved to Cochrane to start Shredz Skateshop. At the time I had saved all the money I made the year after graduating and taken out a loan for the rest of the money to open this shop with one of my best friends. With no education other than high school and no experience running a business, it was pretty terrifying. There is so much that can go wrong in retail that when we first opened our goal was pretty simple, to survive the first year. Coining the phrase "The Little Skateshop That Could…"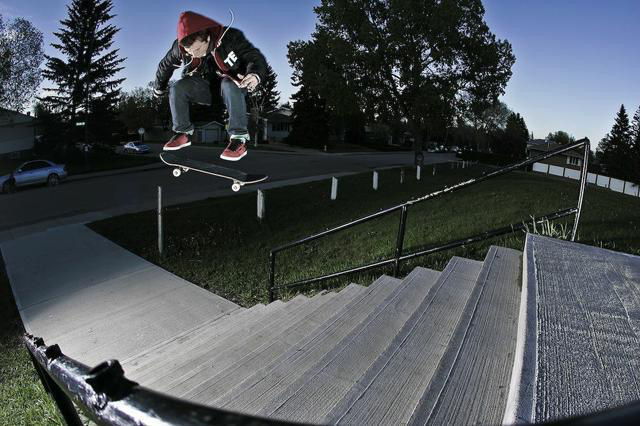 Murphy's Law: Anything That Can Go Wrong Will Go Wrong
Within the first 6 months of opening I realized that I had the worst luck humanly possible. Anything that could go wrong did. First the economy had fully collapsed in the states and worldwide, making the worst financial crisis since the great depression. To add to that, during some of the coldest days of winter our heating gave out, once the weather warmed up our roof leaked through multiple times and destroyed a bunch of inventory, our brand new point of sale computer crashed, our DVD player broke and the bathroom in the shop stopped working. I felt like our building was cursed.

Our Community:
When the shop started it was always about skateboarding. I got into this industry because of my passion for skateboarding and I wanted to help  build a skate community in this town. Since the start we've sponsored a huge group of skateboarders and snowboarders, helping them gain coverage and bigger sponsorships. 

Over the years we've not only sponsored local skaters but also held tons of skateboard contests in Cochrane, held contests in Morley, built skate spots in Morley, volunteered coaching youth skateboard camps, held charity BBQs, donated care packages to kids at the Children's Hospital, donated a ton of Christmas gifts to families in need, sponsored hockey tournaments, ringette tournaments, charity dinners, school fundraisers, silent auctions and more. We love giving back to a community that has shown us so much support.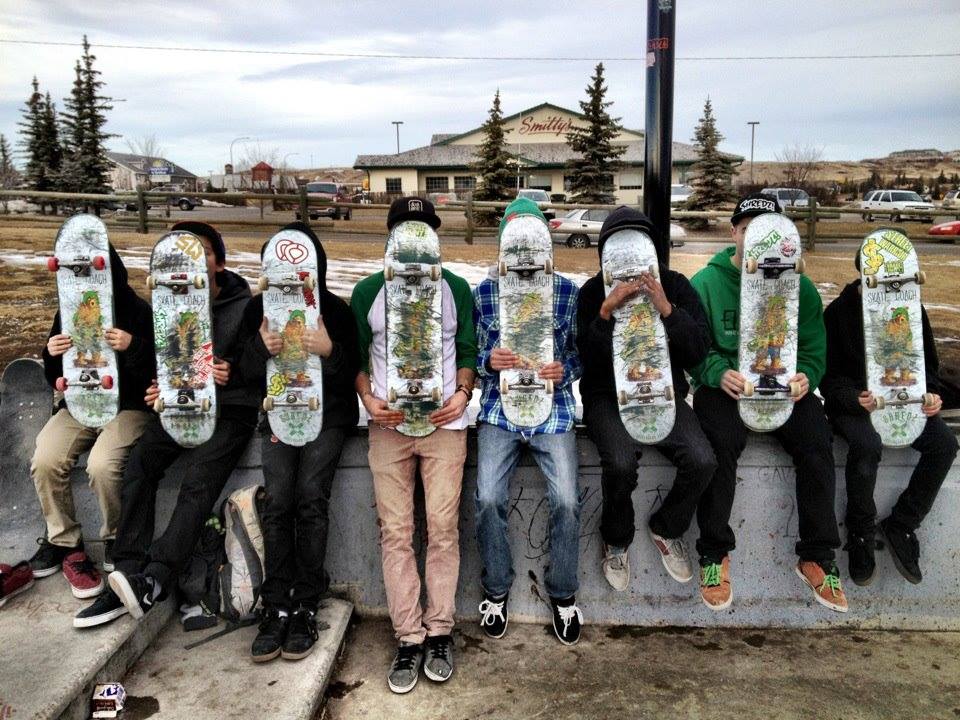 It's always a great feeling when every kid at the skatepark is riding a Shredz Shop deck :)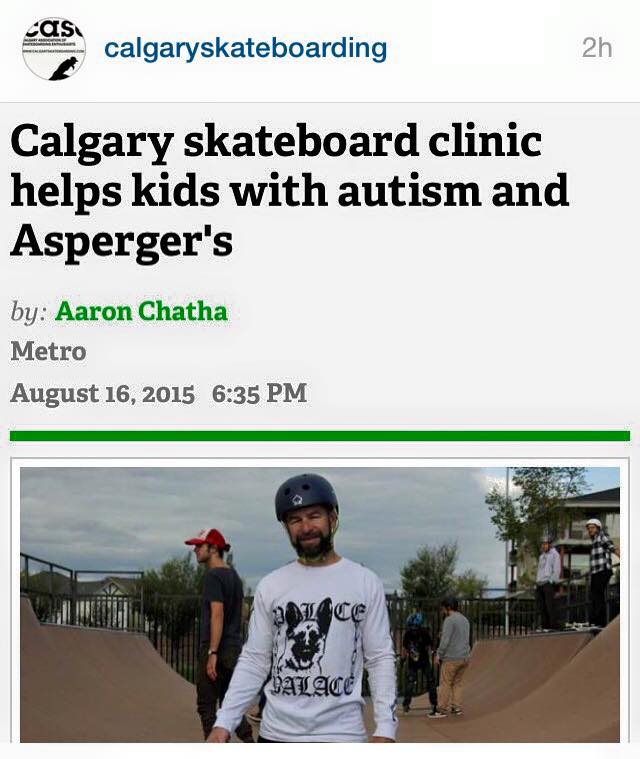 Calgary Skateboarding's post of a Metro Newspaper article on a skateboard camp we volunteered at all summer teaching kids to skateboard.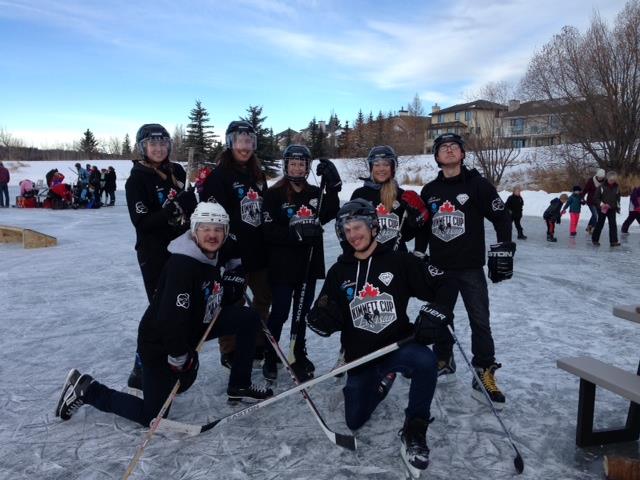 Our Kimmet Cup Hockey Team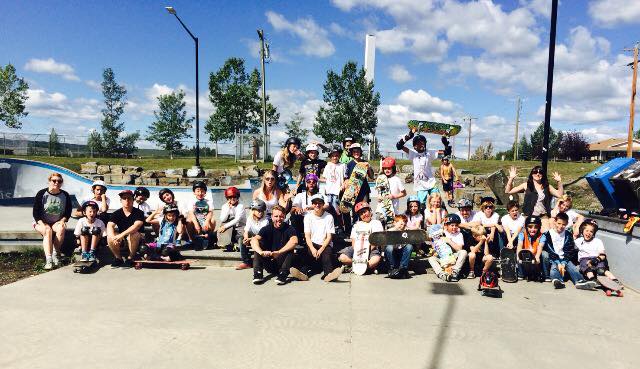 Our Shredz Skateboard Camps Through The Town Of Cochrane are always a huge hit, and Im always super grateful to our team riders who take off work to come volunteer teaching kids how to skateboard.


The Break Ins:
Although I still feel sick talking about these, people love to bring them up and they make one hell of a story. It's no secret that we've suffered a few blows from break and enters in our days in Cochrane. They have led to the shop having a bank level security system. I'm happy to say that none of them have gone unsolved and that is because of our amazing customers. The main time we were broken into, we shared the photos on Facebook and within 24 hours of sharing had over 80,000 views and an article by CBC. I was astonished by how strongly everyone stood by us and the amount of tips and support we had rolling in. Within 2 days we got a phone call from BC identifying the guy and giving me all of his information including his age, where he lived, and even his kids names. The power of the internet. 


The Good News:
The good news was that there were lots of positives to keep us going. I loved Cochrane as a town and loved the skateboard scene here. The skateboarders here were super welcoming and there was a huge talent pool. We also had some really supportive and understanding customers. At the start we had a super small selection of inventory and people who came in really tried to support us whenever they could. Huge portions of these customers are still shopping with us today and have developed into great friends.

As the shop's grown over the years I've really tried to put everything back into the store and grow our selection of brands and products. After five years we moved locations to a bigger spot to add more selection. It's crazy to look back now at the size of the shop and selection of gear compared to the start.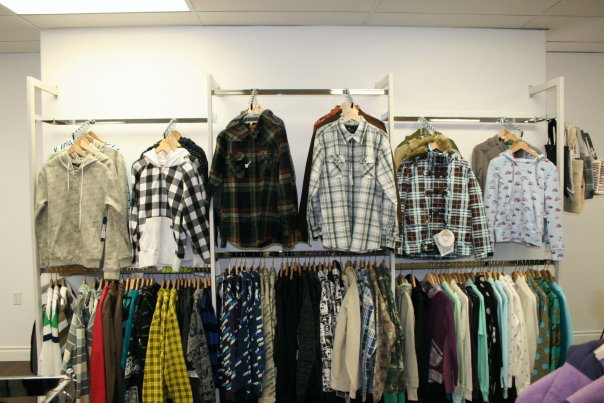 This is our entire selection of Men's & Women's clothing when we first opened.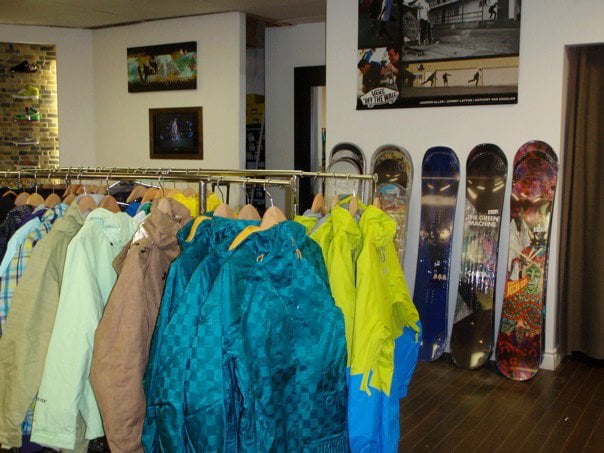 Our snowboard selection when we first opened.

Over the last nine years I've achieved some goals, missed the mark on a lot of goals and had some opportunities I could never have though up in my wildest dreams. I've been flown to California on a skate trip with Vans, traveled to Oregon to skate the private Nike skatepark, done some insane camping trips with our team, been published in magazines and been featured on the world's biggest skateboard website. Not only that, but I've met some truly amazing people and made a ton of really genuine friends. 

I cannot put into words how grateful I am for this whole experience and am looking forward to what the next 9 years hold.
Thanks for all your support and helping us become
The little skateshop that could...
-Sam Stuart