Here we take a look one of the most iconic skateboard shoe brands of all time; Emerica. From how Emerica started, the iconic videos, as well as the team through the years
THE START
Rautureau Apple was a french Fashion and shoe company, however in 1986 they created a skate shoe brand called Etnics derived from the word 'ethnic', A nod to the skateboarding sub genre. Not long after it had to change its name to Etnies due to lawsuit from a shoe brand called Etonic. Pierre Andre is working with them as well as a pro skater for the brand.
In 1989; Pierre Andre ends up owning the American branch of Etnies after running it for a long time, making it the worlds first skater owned shoe company. In 1985; Rautureau Apple was bought out, making Pierre worried about his stake in the Etnies brand. Due to this Pierre takes all the shoes he was going to distribute that year and re-labeled them as Etnies-America or Emerica. The creation of Emerica completely killed Etnies for the American market in favor of Emerica. In 1996, Pierre is able to buy out the Etnies brand, giving him ownership of Etnies, Es, and Emerica. Emerica becomes the more 'raw' and straight forward shoes out of Etnies.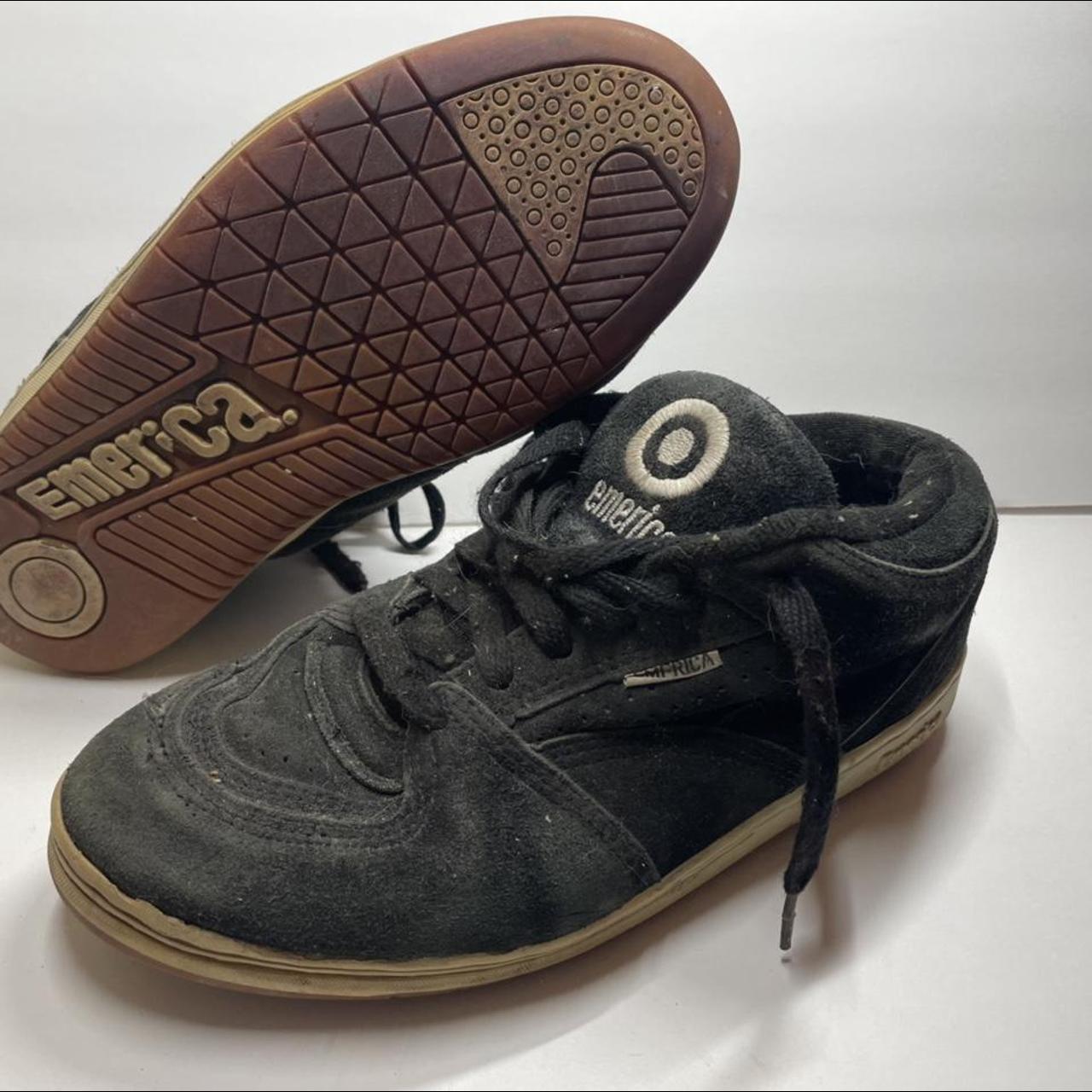 The Logo:
The Emerica logo was designed by Yogi Proctor; This was the 'E' Logo is now one of the best known logos among skateboarders today.
Yellow:
A year after their conception Emerica releases their first video; Yellow. The video features: Adrian Lopez, Brad Hayes, Chad Fernandez, Chris Senn, Dan Drehobl, Darren Navarrette, Dave Duren, Dave Mayhew, Donny Barley, Gershon Mosley, Jamie Thomas, John Cardiel, Kenny Hughes, Mako Urabe, Marc Johnson, Mike Maldonado, Phil Shao, Remy Stratton, Ron Whaley, Satva Leung, Tim Brauch, Tim McKenney, and Tim O'Connor.
Andrew Reynolds:
Andrew Reynolds was riding for Etnies originally but was picked up by Emerica, and in 1998, the first Reynolds pro model Emerica shoe drops.
Soon after the drop of the Reynolds 1, Andrew has a part in Birdhouse's 'The End'. Andrew also went on to win Skater Of The Year after his part in The End. Andrew Reynolds continued to release pro model skate shoes with Emerica for years to come.
This Is Skateboarding:
The iconic Emerica video 'This Is Skateboarding" releases in 2003 and features: Aaron Suski, Andrew Reynolds ("the boss"), Bryan Herman, Chris Senn, Ed Templeton, Erik Ellington, Heath Kirchart, Tosh Townsend, Kevin Long ("Spanky"), Matt Allen, Darren Navarrette, Leo Romero, Austin Stephens, and Braydon Szafranski.
Fun Fact: The company representing the legacy of Jimi Hendrix, in exchange for the use of a Hendrix song during Andrew Reynolds' part in This Is Skateboarding, Emerica donates over 200 pairs of shoes to the inner city kids of Seattle, Washington schools in the name of Jimi Hendrix.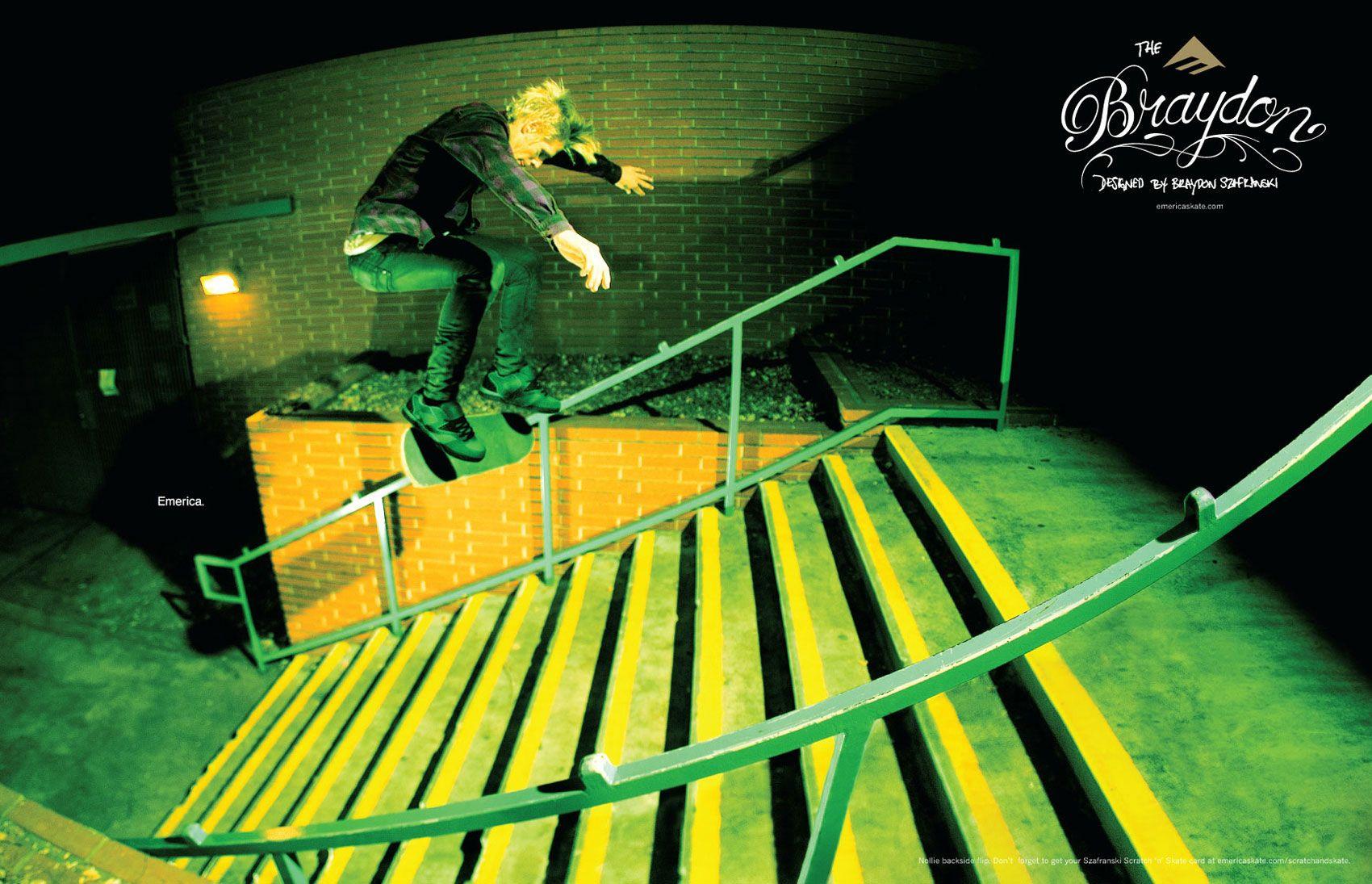 Videos:
Other Emerica videos that have released since This Is Skateboarding include; Wild Ride (2007) tour vid, Stay Flared (2015) with lakai team, Young Emericans ft Kader, Victor Aceves, Zach Allen (2017), Wet Hot Emerican Summer Tour (2018) Tour of Canada, Green (Dakota Servold + Jon Dickson 2020), and THIS (2021)
Spanky:
Spanky starts his career on City Stars, he ends up winning the infamous Tampa Am contest which causes him to blow up onto the skateboarding scene. Spanky was considered really amazing young talent and ends up riding for Baker and Emerica, having a stand out part in This Is Skateboarding.
In the later years of his career, Spanky ends up falling off the map due to the party lifestyle. Spanky was able to make a huge comeback in recent years; having a stand-out part in Baker 4 and recently re-releasing the KSL pro model shoe with Emerica.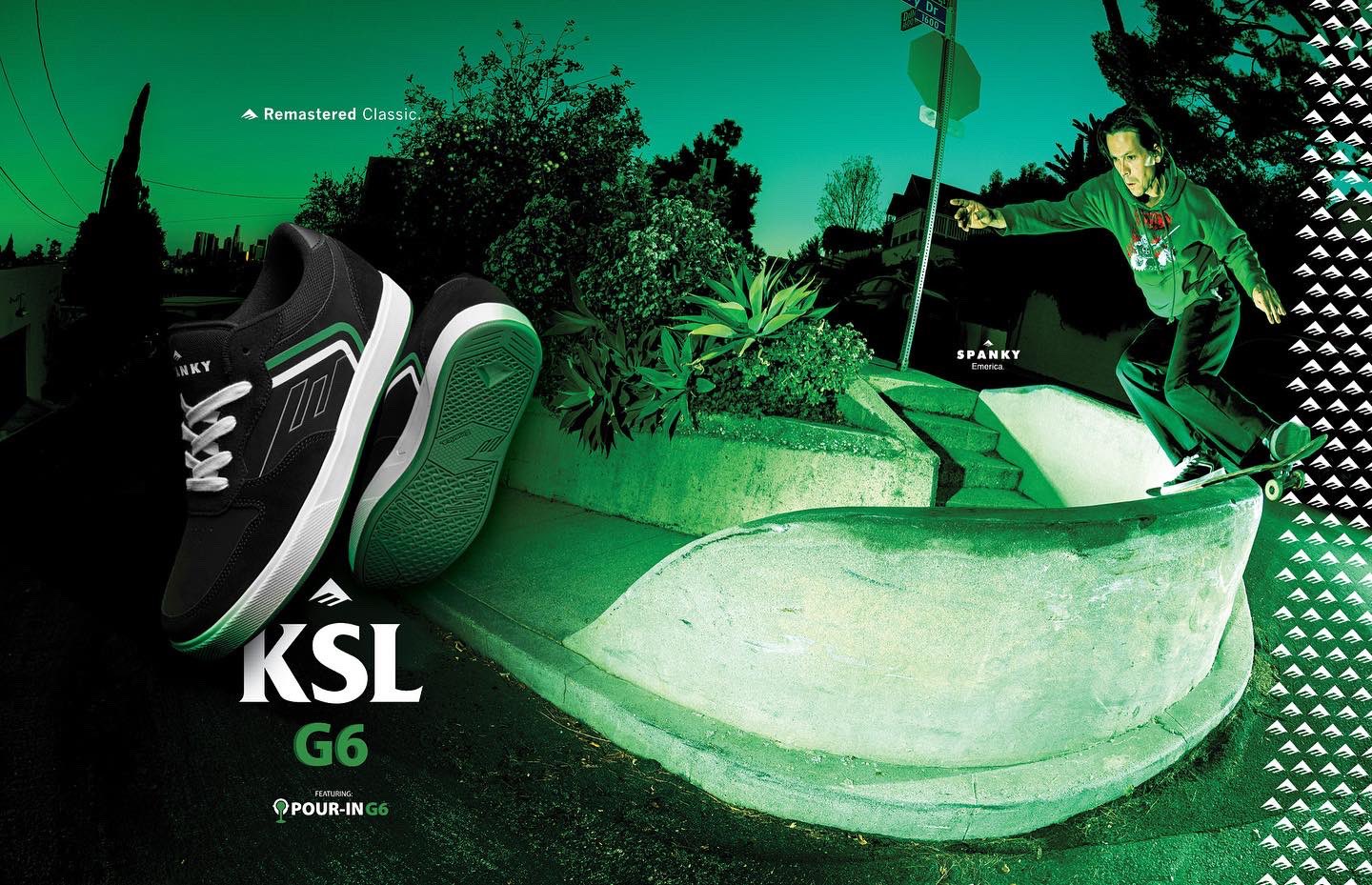 Stay Gold:
Emerica: Stay Gold Releases in 2010 to high acclaim, with stand-out parts from Andrew Reynolds and Jerry Hsu. Stay Gold features Andrew Reynolds, Jerry Hsu, Spanky, Figgy, Ben Krahn, Brandon Westgate, Braydon Szafranski, Bryan Herman, Chris Senn, Collin Provost, Ed Templeton, Heath Kirchart, Jamie Tancowny, Leo Romero, Marisa Dal Santo, and Marquis Preston.
Made Chapter 1:
Emerica: Made Released in two chapters, the first in 2013 featuring Brandon Westgate, Collin Provost, Jeremy Leabres, and Leo Romero.
Made Chapter 2:
Chapter 2 Releases in 2016 and features Andrew Reynolds, Brandon Westgate, Bryan Herman, Collin Provost, Eniz Fazliov, Jeremy Leabres, Jerry Hsu, Jon Dickson, Justin Figueroa, Kevin Long, Leo Romero, and Rob Maatman.
Heath Kirchart:
Heath Kirchart left Hookups Shoes for Emerica, he had legendary parts in Stay Gold, This is Skateboarding, and Alien Workshop's Mind-field.
Heath was rumored to have worked man side-jobs while he was pro, including pizza deliveries and leasing vending machines. Heath Kirchart did a backside 360 in Mind-Field on a mega-ramp with a broken collarbone, after this he retires from skateboarding on top. Heath would return to Emerica as the Team Manager in later years.
Modern Emerica:
Emerica is in a great place right now, with the team consisting of Spanky, Leo. Julien Davidson, Chris Weimer, Figgy, Dickson, Dakota, Provost, Erick Winkowski, Jeremy Lebres, Kevin Baekkel, and Victor Aceves.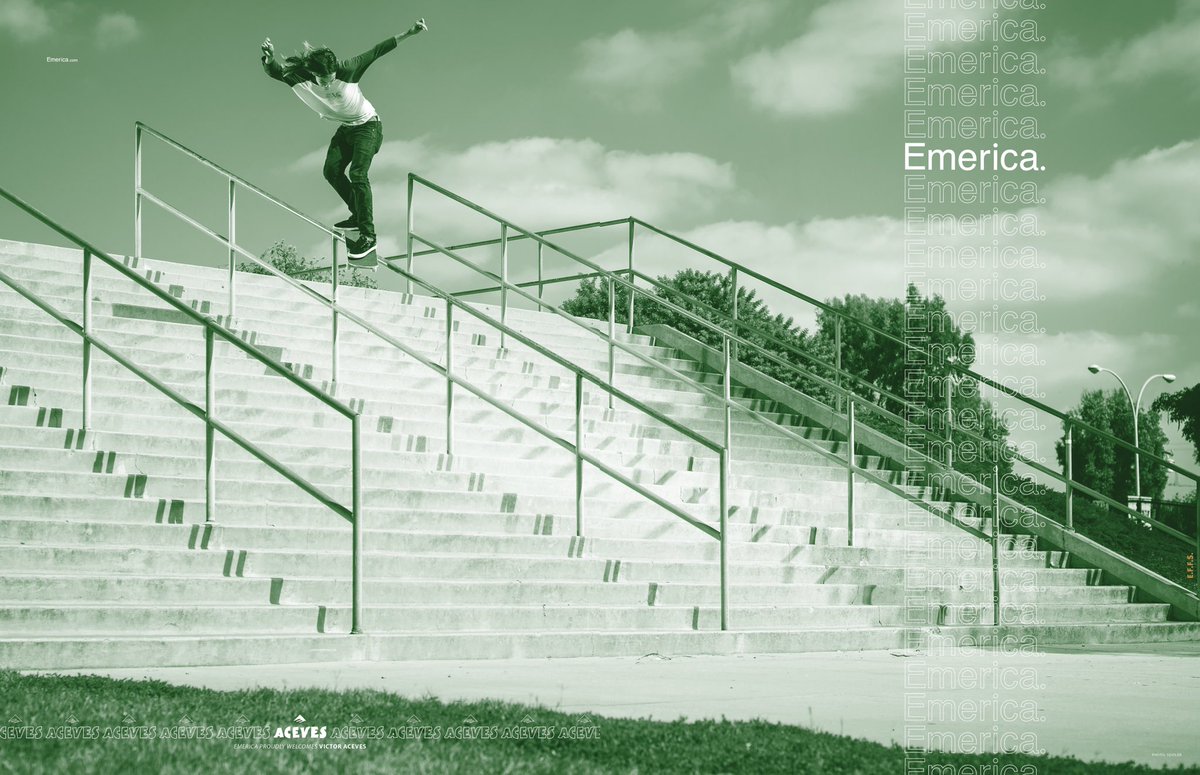 Emerica has added some new guys to the team as well, this includes Matisse Banc, Jordan Powell, and Braden Hoban. Braden Hoban has been a stand out Am over the last couple years due to his absolutely insane bag of tricks and stand out parts for Emerica and Toy Machine.