EVERYTHING YOU NEED TO KNOW ABOUT SUPREME
The ultimate guide of everything you need to know about Supreme NYC. It covers everything from the start of Supreme, James Jebbia, Locations, Collaborations, Skate Team, Artists, The Buyout & More!



THE START:
James Jebbia was Born in USA, but lived in England from when he was 1 to 19 then moved to NYC. In 1989 James Jebbia opened his first shop called Union NYC, it was more of an experiment for him and was full of extremely exclusive  boutique brands. After Union he worked with Shawn Stussy (founder of Stussy) for a few years at a retail location, learning more about retail as he went. In 1994 Jebbia opened the first Supreme location on Lafayette Street downtown Manhattan. He took the name Supreme from the John Coltrane's Song "A love supreme". In the beginning, Jebbia was mostly selling Stussy and some other streetwear skate brands.  The shop cost him $12,000 to open and his rent was only $2000/month. He designed to store to be very open with most of the racks around the outside of the store, so people could skate in the store when the weather was bad. The store became the spot for skaters from all over NYC to meet up and hang out, it was more of social hub than a store. It became an icon of NYC street culture and skateboarding.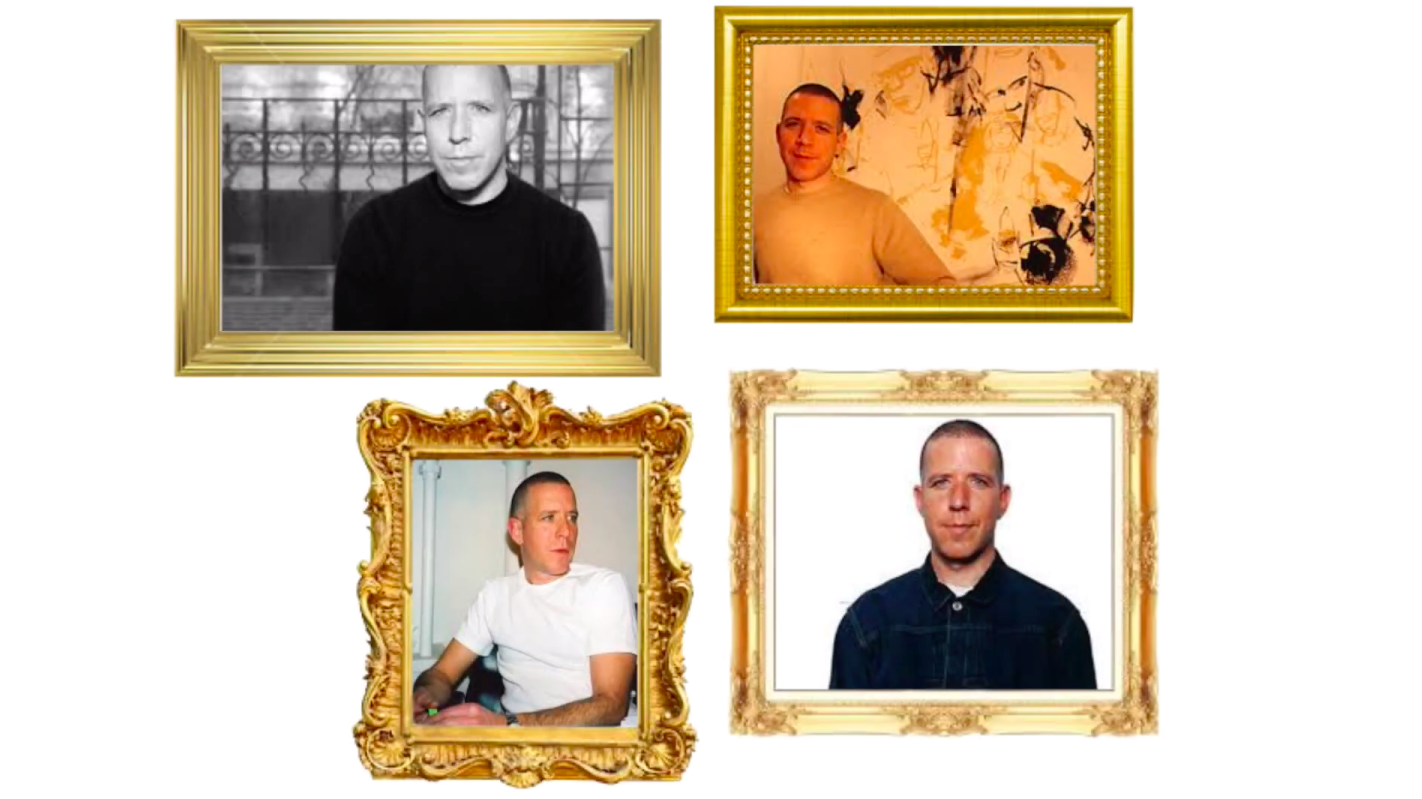 Currently James Jebbia lives in a loft in Greenwich Village, Manhattan with his wife Bianca Jebbia, two kids and chihuahua. The loft is super minimalist and has bookshelfs from Danish designer Mogens Koch & porcelain ceramics by Picasso, there is no mention of Supreme anywhere. He also has a house in East Hampton, New York. His current net worth is over $400 Million dollars (2019).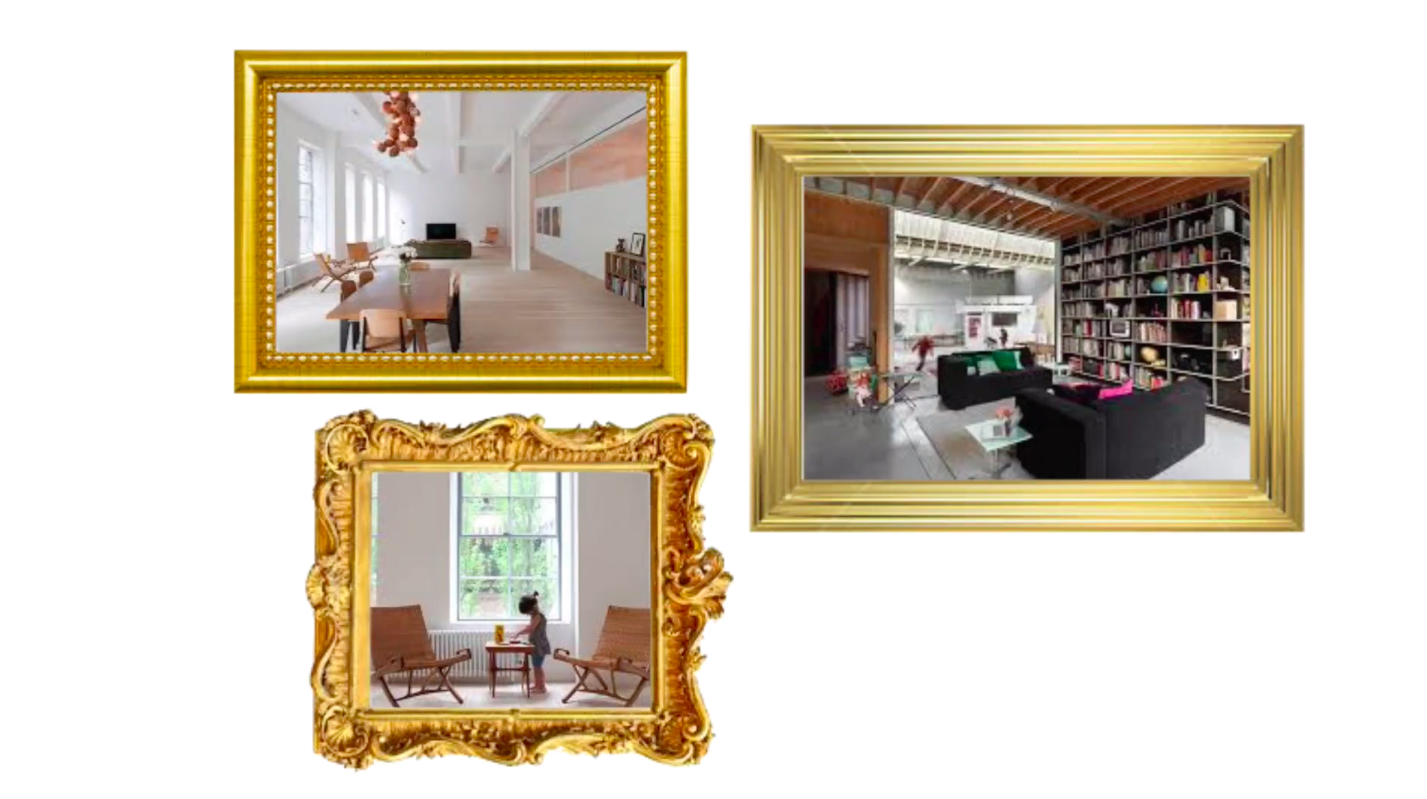 THE BOX LOGO:
The iconic Supreme Logo is a red box with Supreme written in Futura Bold Italic. Jebbia has admitted that the logo drew inspiration from Barbara Kruger's pop art "I Shop Therefor I Am" which is Futura Bold Italic font places in different boxes with pop colors. Which is making fun of our consumer culture, pretty ironic when you see what Supreme has become. When supreme was having a $10M lawsuit over people ripping off their box logo, Kruger commented "What a ridiculous clusterfuck of totally uncool jokers. I make my work about this kind of sadly foolish farce. I'm waiting for all of them to sue me for copyright infringement."

Years later Barbara Kruger did a red box logo collection for Volcom where she was trying to poke the beast and see what Supreme would do, there were no lawsuits or cease and desist letters issued though.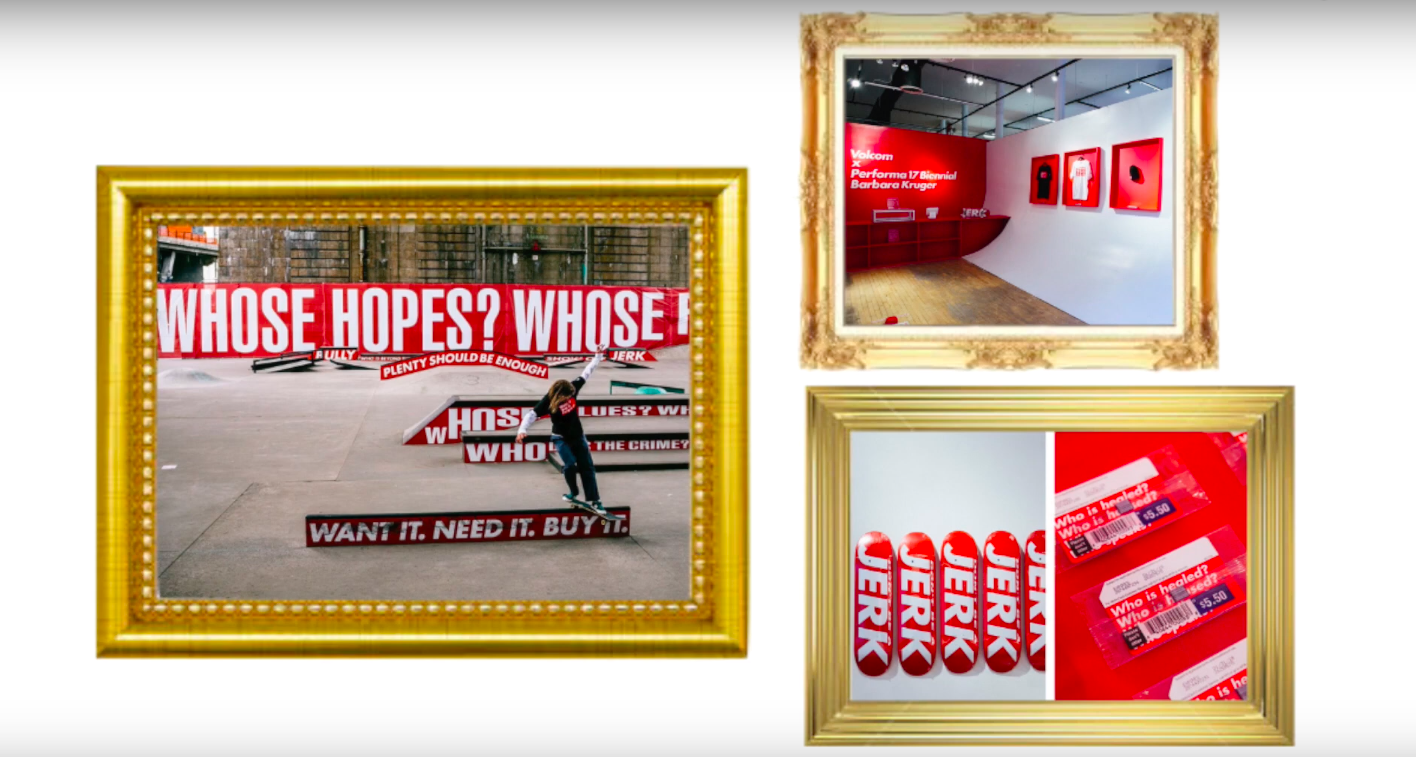 COLLABORATIONS:
Over the year Supreme has collaborated with celebrities such as Raekwon, Kermit, Mike Tyson, Lou Reed, Miles Davis, Public Enemy, and tons more.


They have also collabed with some of the world's most respected artists like: George Condo, Damien Hurst, Christoper Wool, Sean Cliver, Marilyn Minter, Richard Prince, Jeff Koons, Larry Clark, Peter Saville, Mark Gonzales, KAWS, Ryan McGinness, Murakami and more. They also did licensed partnerships with NYC icons Keith Haring and Jean-Michel Basquiat.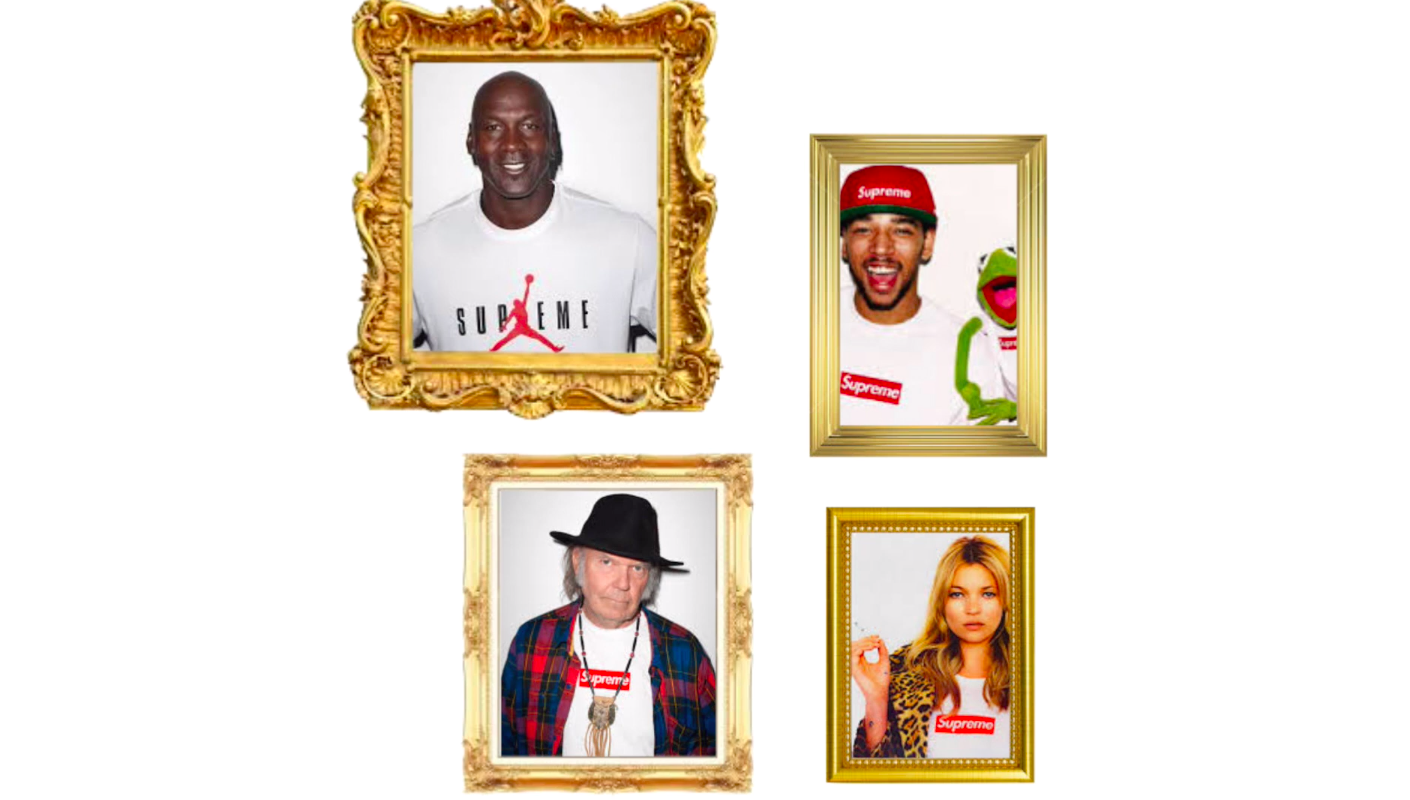 LOCATIONS:
1994 James Jebbia opens the original Supreme location on Lafayette Street in Manhattan, New York. This location was later moved and Supreme is currently on Bowery street as seen below, while they renovate the other location.




2004 Supreme decides to open another location on Fairfax Avenue in Los Angeles, California. It's almost twice as big as the New York City location. It is still very minimalist but features a huge suspended bowl.




1998-2012 - Supreme opens 6 Japan locations 3 of which are in Tokyo with locations in Nagoya, Osaka and Fukuoka. 




2011 Supreme opens London locaiton.
2016 Supreme Paris Open and new French skaters are added to the team. 



2017 Supreme opened their second New York City location in Brooklyn. This is the 11thSupreme store worldwide and like the Los Angeles location, it features a suspended bowl and concrete skateable benches.



2019 Rumours have it that Supreme will be opening a12th location this year in San Fransico. Although not much has been said, you can check out more details here.

LAWSUITS:
In 1994 Supreme had no money for ads, so they would tag everything with supreme stickers. They tagged all the Calvin Klien ads with Kate Moss posted up around NYC until Ck launched a lawsuit for defacing their ads ) against supreme in 2012 he would actually work with Kate Moss on a real Supreme collab.

Louis Vuitton: In 2000 Supreme launched a collection ripping off the LV monogram logos. This led to a lawsuit from Louis Vuitton, Supreme also ripped off Gucci, but Gucci didn't launch any lawsuits. In 2017 Supreme does a Louis Vuitton official collaboration, and at the time there were tons of rumours that LV was going to buy supreme. The collab launched at pop up shops around the world and featured the most expensive items they've ever made. Supreme has received lots more lawsuits & cease and desists over the years including the NCAA & NHL.

COLLABORATIONS:
Supreme did their first ever real collaboration with Vans in 1996 launching a Supreme Old Skool. Their first Nike collab was in 2002 when they released the iconic Jordan Elephant Nike shoes. Their Nike collabs have become famous of the years, with some launches getting so out of hand they caused riots and were shut down by the NYPD. The most famous instance of this was the Versace based Foamposites causing riots in the streets.

Over the years Supreme has collabed with Nike, Vans, North Face, Playboy, NY Yankees, Louis Vuitton, Swarovski, Thrasher, Fender, Budweiser, Oakley, Anti Hero, Spitfire and more.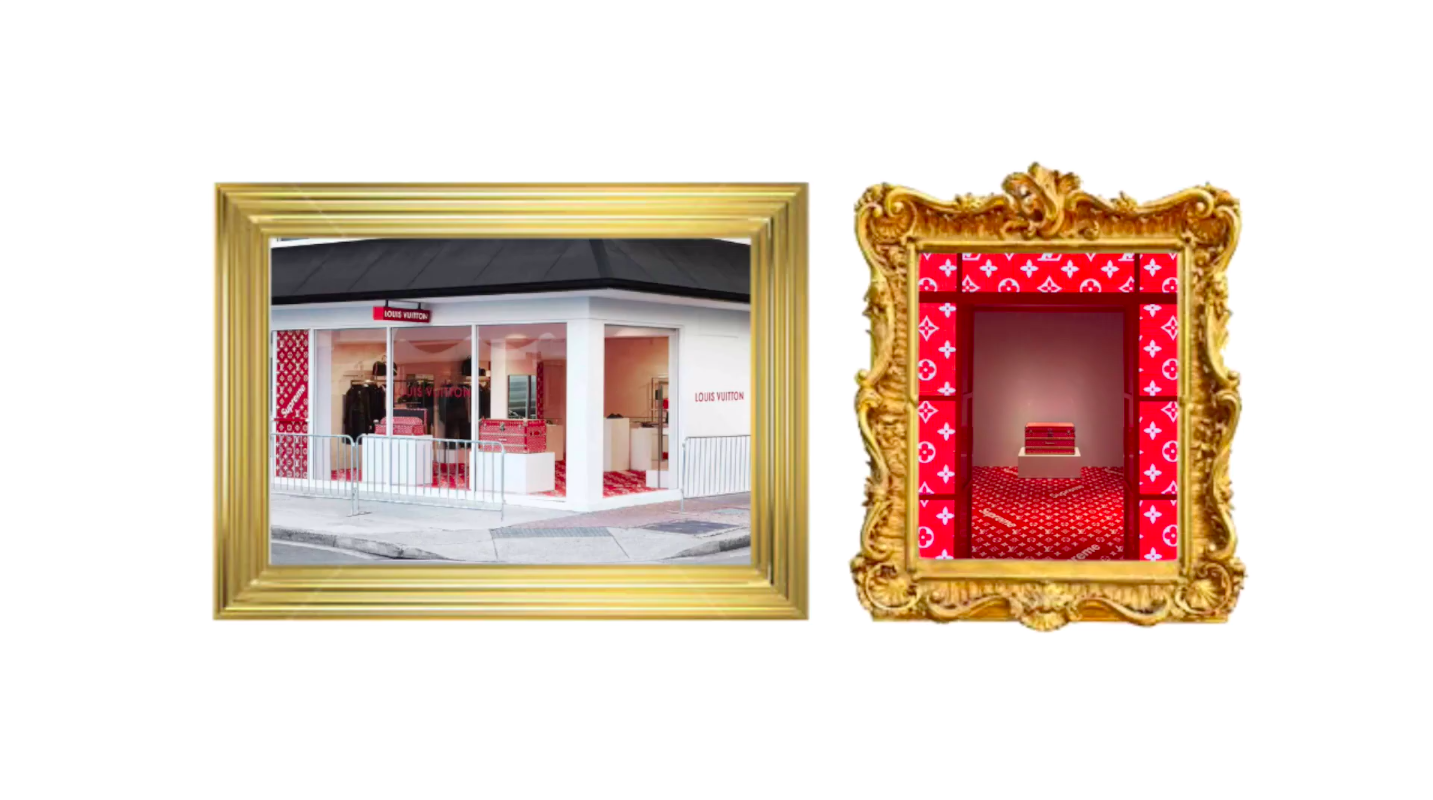 2019 FAKE SUPREME:
The world Supreme is hard to trademark, so there have been lots of rip-offs targeting the brand. Supreme recently lost a lawsuit to "Supreme Italia" who is opening fake supreme stores all over Europe. With the loss of this big lawsuit, Supreme Italia can continue opening fake supreme stores and selling gear 100% legally in these countries.

Another massive fake Supreme store just opened in Shanghai, with another a location opening soon in Beijing. They are planning to open over 70 new "fake supreme" stores around the world. With the recent lawsuits, they are able to do so legally with nothing Supreme NYC can do about it.

SKATEBOARD TEAM:
The original Supreme skate team was just a crew of guys who hung out in the store all the time. The original skate team was Ryan Hickey, Justin Pierce, Gio Estevez, Peter Bici, Mike Hernandez, Chris Keefe, Paul Leung & others. Many of the original Supreme skateboarders were featured in the cult classic movie "KIDS" including Harold Hunter and Justin Pierce having leading roles in the film.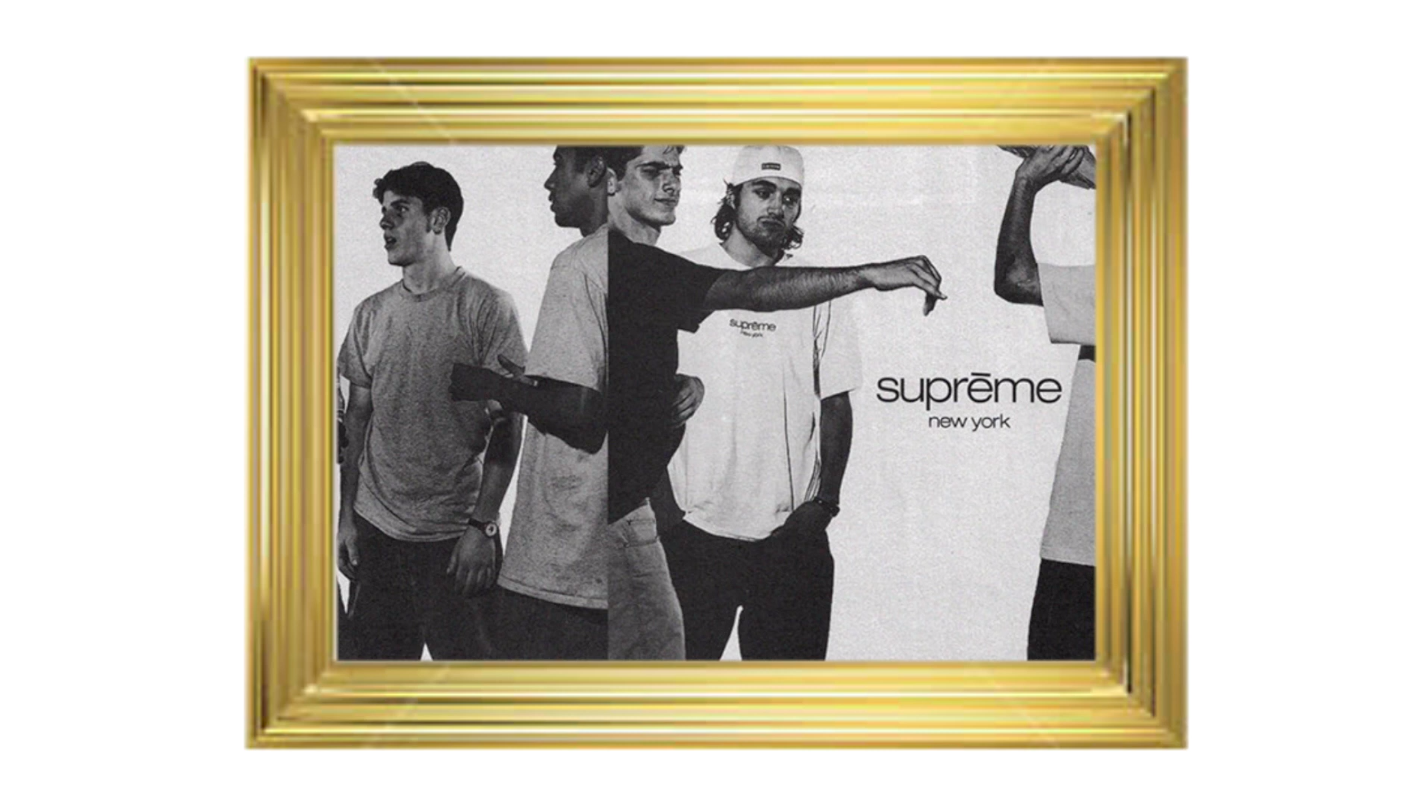 In the past few years Supreme has revamped their skate team adding lots of fresh new faces, this new team was hand-picked by Jason Dill, who is a close friend of James Jebbia. On recommendation from Jason Dill, Supreme brought on Bill Strobeck as team filmer in 2013 to make a short film for the Supreme website. Jebbia liked the movie and hired Strobeck on to film a full-length movie, which turned into Cherry in 2014. After the success of Cherry, they let out Blessed in 2019.

The current Supreme skate team is Tyshawn Jones, Sage Elsesser, Ben Kadow, Sean Pablo, Ben Kadow, Nakel Smith, Mark Gonzales, Kevin Rodrigues, Jason Dill, Aidan Mackey, Vincent Touzery, Rowan Zorilla, Kader Sylla and more.

THE BUYOUT
In October of 2017, the word comes out that The Carlyle Group has purchased half of Supreme for $500 million dollars, valuing the brand as a 1 Billion dollar skateboard shop. The Carlyle group was at one point ranked as the number 1 private equity firm in the world, owning Beats By Dre, Vogue, Dunkin Donuts, Dr. Pepper and United Defence.

They have come under a lot of scrutiny for this buy out, with the Carlyle group Carlyle group was described by Esquire magazine as "one of the shadiest of players in private equity firms", they have a great deal of their investments in defense industries, missile launchers & other war centered industries.

Amongst the Carlyle groups' long list of wealthy investors include The Bush Family as well as the Bin Laden family. Shafig Bin Laden was actually in Washington having a meeting with the Carlyle group on the morning of 9/11. Which cause a lot of stir among conspiracy theorists (Carlyle group was heavily invested in war machinery, the Bush & Bin Laden family are investors in Carlyle Group, When the US went into a massive war after 9-11 the Carlyle group made a ton of money).

THE FUTURE:
With all the Carlyle Group money being invested into Supreme, they are going to have to grow more in the future, because investors want to see return. We're guessing this means a ton of new locations coming soon. I'm guessing most cities with over a million people will start seeing Supreme stores pop up. After the San Francisco store opens, we're guessing there will be a Chicago location followed by maybe another LA store or Toronto. Plus some more European Supreme locations to follow up and fight their trademark wars out there.