Girl Skateboards Pop Secret Technology Decks
In the last year we've seen an explosion in new technologies for skateboard decks. We've gotten the new Powell Peralta Flight Decks, Santa Cruz VX, Impact support and many more. This summer we also got our first offering of Girl Pop Secret Decks.
The Girl Pop Secret decks are a slightly different build than the others though. Pop Secret decks use 7 thinner plies of hard rock North American maple, with one resion stripped carbon fiber layer on top. This lets the board ride and feel much more like a classic maple deck, but helps the boards keep their shape and pop much longer.
See our wear test video below.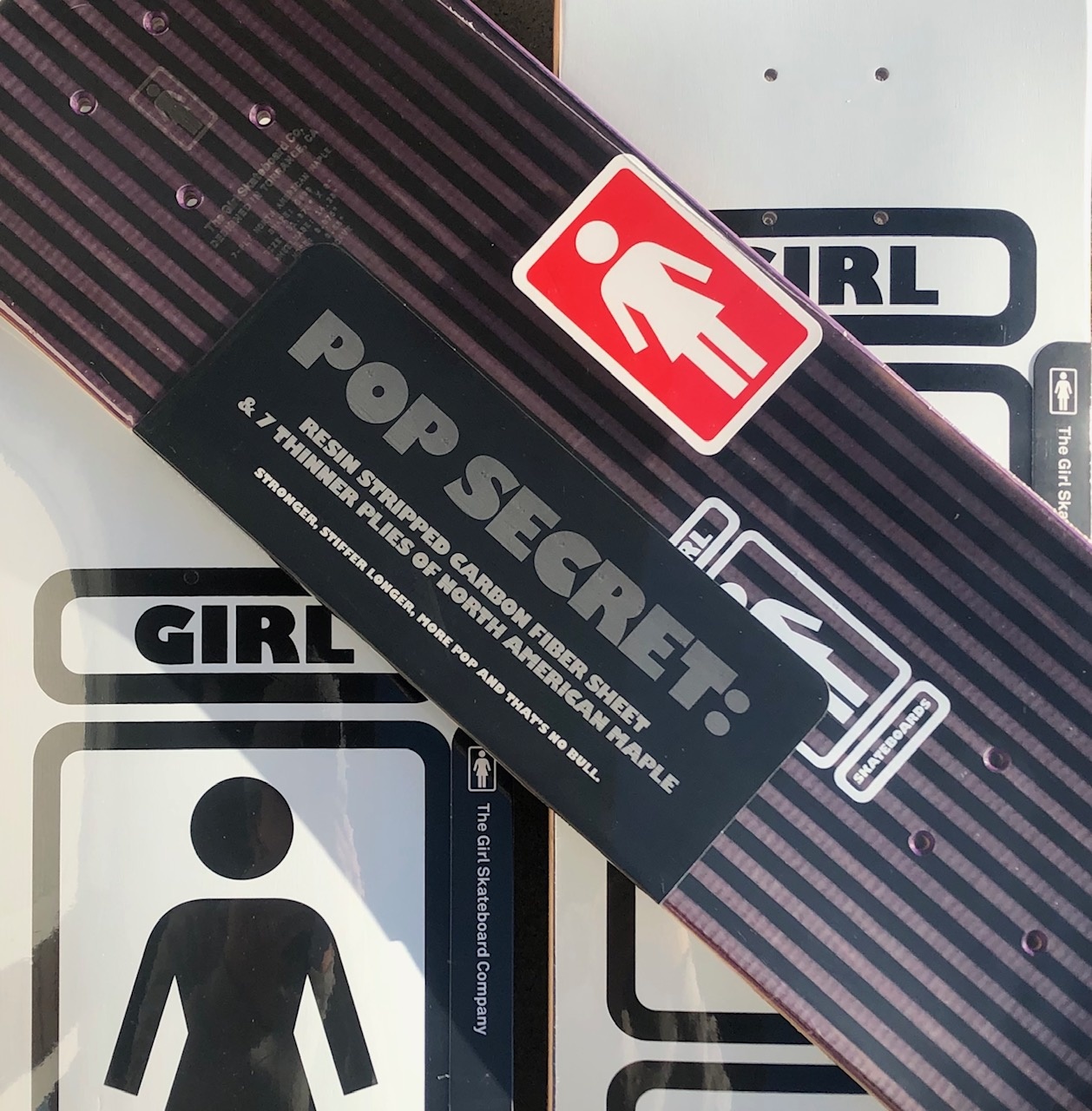 When these first arrived we couldn't keep them in stock, in fact over the summer the longest we had these boards in store was 24hrs. But we're excited to say we just got a huge restock, so get them while you can!
Our video "14 Things You Didn't Know About Girl Skateboards"