NEW Independent MiD Trucks (Review & Wear Test)
For the last 6 months Independent has been teasing these new trucks with reverse kingpins aka the Grind King kingpin aka an inverted kingpin. We bugged them and got a pair a month early to test out. We got to ride these trucks for a month and see what we liked and didn't like about them.




Subscribe to be the first to know about new products:



First check out a bunch of most frequently asked questions about the Independent MiD Trucks & then scroll to the bottom for what we love and hate about these trucks!
SHOP INDY MID TRUCKS HERE:

Here are a few of the most asked questions:

What is the advantage of a "reverse kingpin"?
A reverse kingpin is lower and offers more clearance for grinds than a regular kingpin. When you're doing smith grinds and front feebles a reverse kingpin with the flat top is much less likely to stick on the ledge and stop your grind.

Can I take out these kingpins and put them in my regular trucks?
You can't take the kingpin out and put it in any set of trucks, because the kingpin threads specially into the baseplate of the trucks. But you can add your regular hangers to these trucks if you want the reverse kingpin.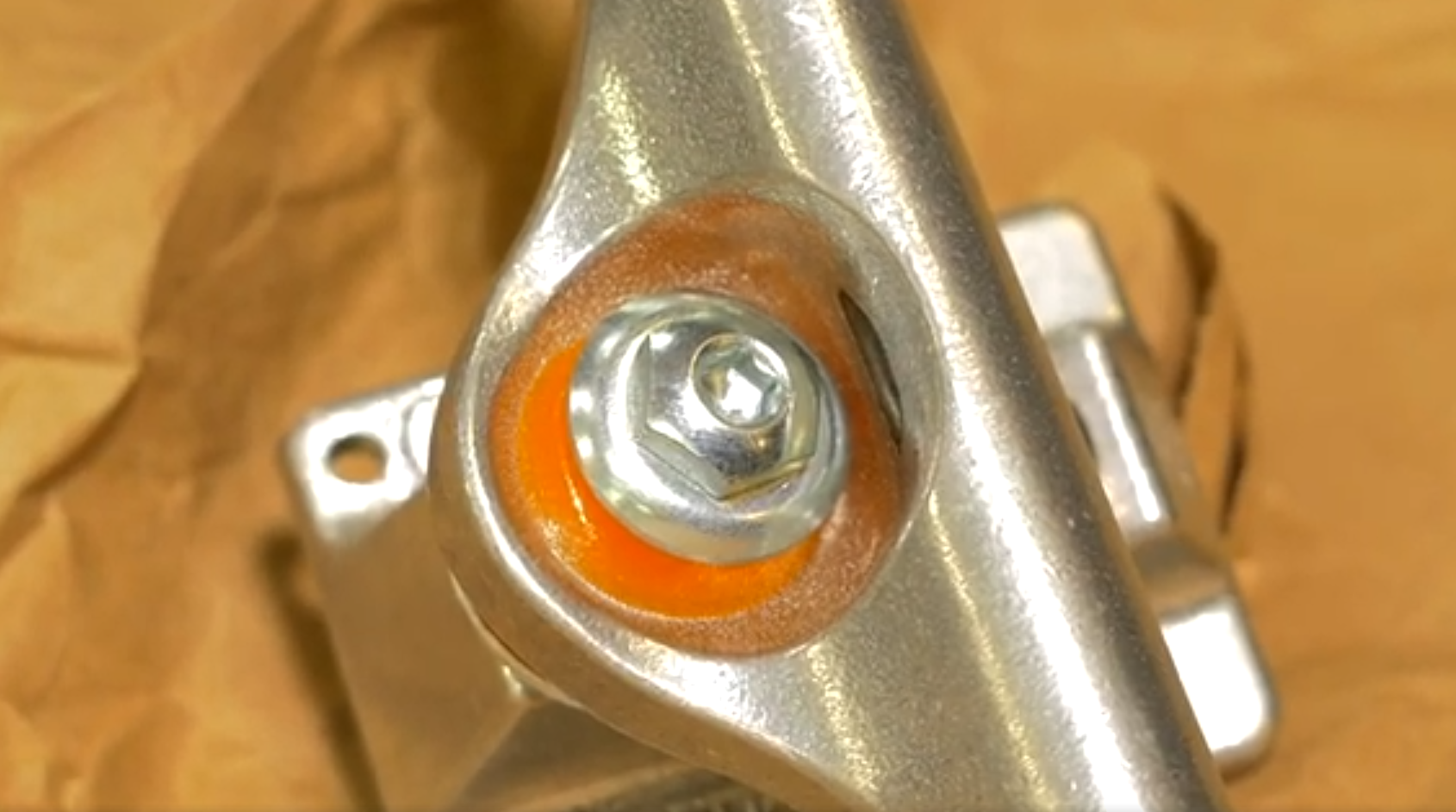 What does the base of the trucks look like?
See the images below to see what the baseplate and how the kingpin fits in.

What's the height on these trucks?
The Independent Stage 11 high trucks sit around
Stage 11 high - 55mm
Independent Low Trucks -51mm
Independent MiD Trucks - 53.5mm
It's closer to a high trucks than a low truck.

Do these trucks come in a Independent High truck?
No, these currently are not sold as a set for high trucks. But if you scroll down, that doesn't mean you can't set them up as a high truck.
They have some Spring 2121 they have a high version and summer they have a hollow version coming out - according to the Independent trucks Instagram.

Can you put these baseplate/kingpins on any hanger?
Yes, you can take these baseplate/kingpins and throw your stage 11 High trucks hanger on there and boom! you've got yourself a reverse kingpin stage 11 high! Or you can throw your hollows or titanium hangers on there to make those "reverse kingpins".

Is the geometry the same?
The geometry and angles are all the exact same as every other Independent baseplate and kingpin. Which means for you Indy heads, they will all have the exact same turning radius as a regular Indy. Obviously the MiD hanger is going to make them closer to the ground and feel a little different, but if you add a Stage 11 high hanger, you don't notice a difference in your turns.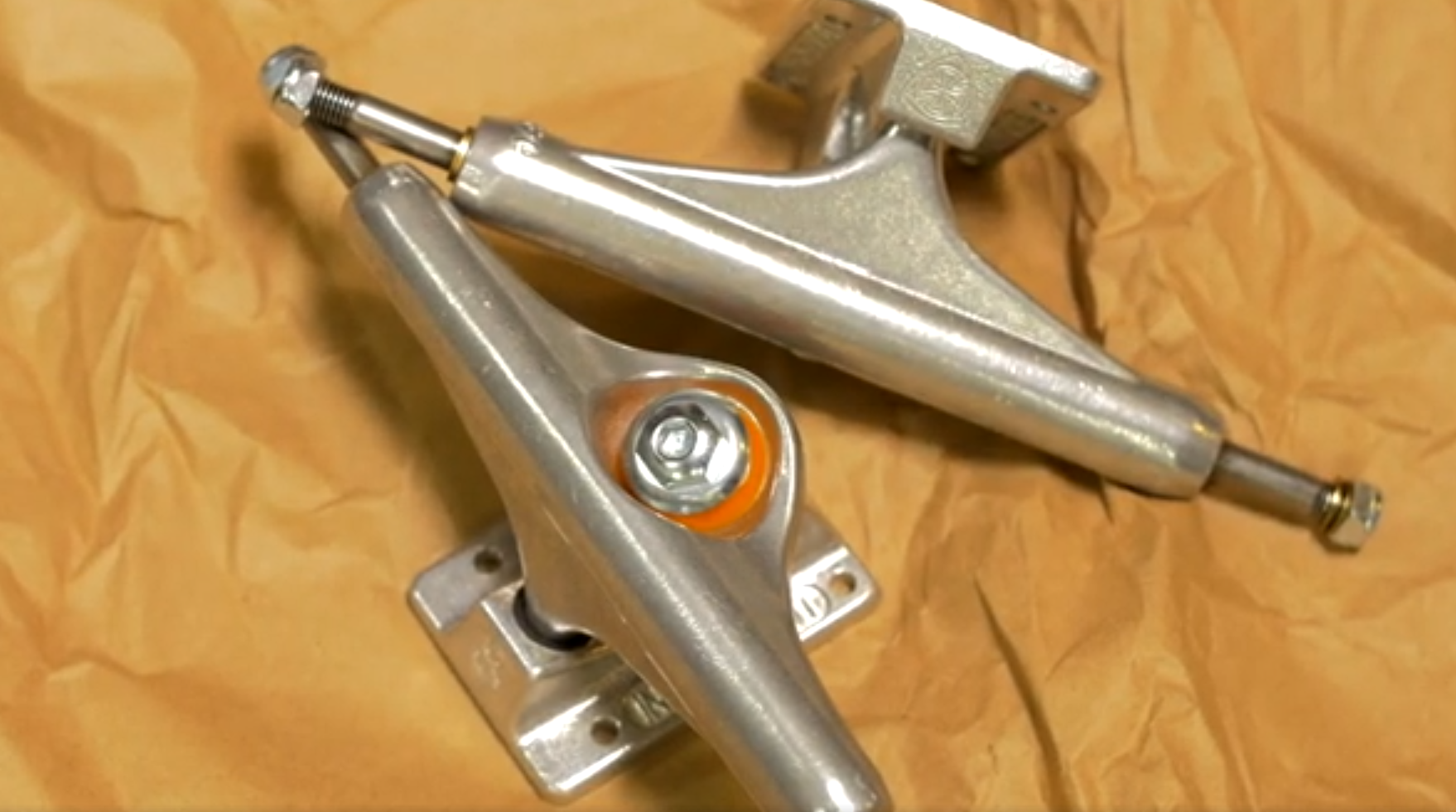 Do the baseplates / kingpins change in size?
No all baseplates and kingpins are the exact same size, this is why you can whatever hanger you want on here. So you can take these and add any hanger you want (even the big boy 215s!!!).

When do the hollows come out?
Independent has teased that Independent reverse kingpin hollows will be out in the summer of 2021.

Are there pro models coming?
Yea, Indy has said there will be pro model versions of the MiD trucks coming in the summer 2021. But it's interesting to note that lots of pros have been riding these for 6 months already and the feedback seems pretty good!

What sizes do they come in?
The new Independent MiD Trucks come in size 129/139/144/149/159, which means the width of the hanger varies from 7.6"-8.75" and you can basically throw these trucks on anything from 7.5" board to a 9" deck.

How do I tighten my kingpin?
One of the big changes between the Independent reverse kingpin trucks and an old school grind king is the top of the reverse kingpin is actually also shaped to fit a standard skate tool. This was one of the main problems with the Grind Kings, you couldn't find an allen key to tighten/loosen your trucks when you needed it. 

These also have 5.5mm allen key slot, so if you have an allen key it actually works better than a skate tool.

Can I buy just the kingpin?
You can't just buy the kingpin, you need the kingpin and the baseplate for these to work. Independent will be selling the baseplate & kingpin packs for spring 2021, so probably will be available in February of 2021.

See Photos of the new trucks below -- Also scroll down for what we love and hate after riding these trucks!