What makes Powell Peralta Dragon Wheels so special?
George Powell has been working on these wheels for 10 years, trying to make smooth and soft wheel to ride but that is also capable of sliding. This allows the wheels to ride smoothly on rougher surfaces, but still allows of power slides and blunt slides on ledges. This is a really interesting technology and people are giving us really positive feedback on them.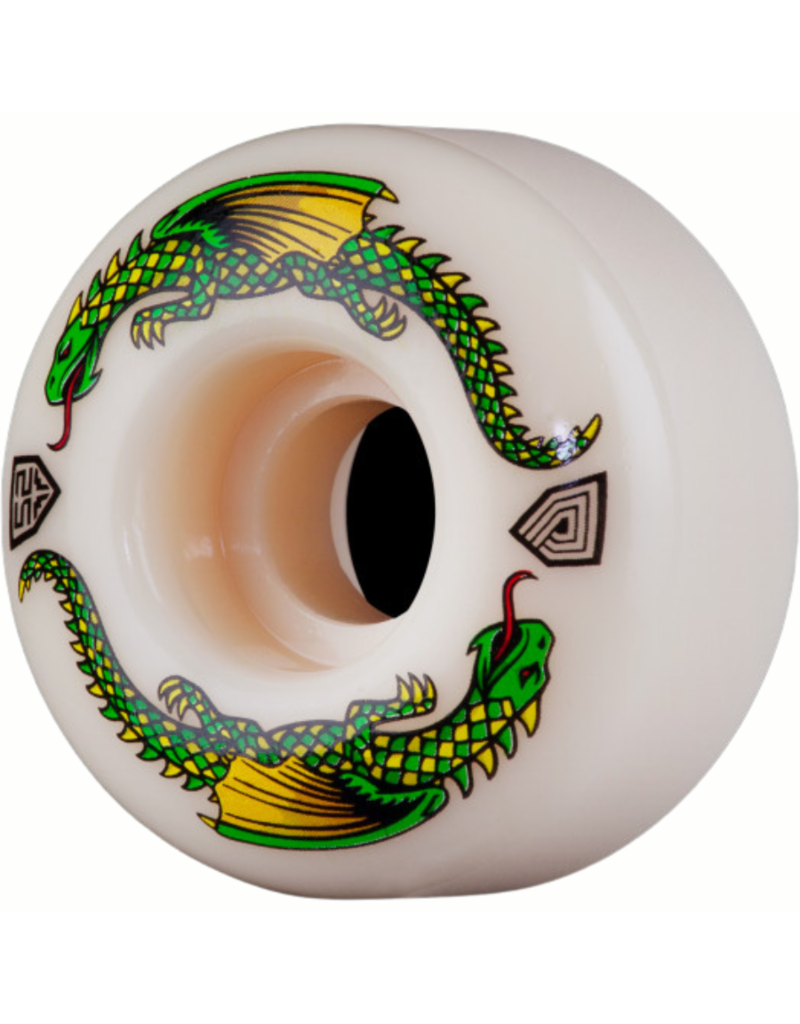 They have been tested by the Powell Peralta skate team over the last decade and more recently by Andy Anderson. See the video of Andy testing them, along with a wear test by the Nine Club.