14 Things You Didn't Know About Real Skateboards:
Here we take a deeper look at one of our all-time favorite skateboard companies. We talk about Jim Thiebaud, Tommy Guerrero, how Real started, death threats from graphics they've made, famous artists they've worked with, the team being loaded with SOTYs, and much much more!


1) TOMMY GUERRERO:
Tommy Guerrero is a pioneer to skateboarding, so much so, that his first sponsor was actually an aluminum skateboard company called "Allotta Flex Skateboards", after a little hiatus he ends up getting sponsored by and riding for Madrid skateboards. He turns pro for Powell Peralta in 1985 (interestingly the same year Mark Gonzales goes pro), and is a pioneer to street skateboarding. 

After going pro for Powell Peralta it takes over a year before his pro model hit the market, and he wasn't really getting paid by Powell at the time, so he was making most of his income off of contests. With his first paycheck he says he buys a 4 track and a drum machine, this sparks his interest in being a musician. While on Powell Peralta he got a friend to draw up a hot rod inspired graphic for his pro model (using the grill of the car). George Powell didnt like the graphic, so they took it in and got it redrawn while using it for inspiration, that's how the Tommy Guerrero sword graphic was born. This skateboard is one of the most saught after decks from retro skateboard collectors, interestingly a signed version sold for $17,000USD this past summer.


Tommy's music career has exploded over the last few decades with music in video like the Bones Brigade Autobiography, the I-Path Tour Video, Adidas Flow Promo, Stereo (tincan folklore), Krooked Chronicles, the DC video, The North Video, Anti hero Tent City, Converse Purple, and the EA Skate video games series. He also has opened for mega bands like Black Flag, Suicial Tendancies, and many more.


After being a pioneer of street skateboarding, and a legendary member of the Bones Brigade, he was given the Trans world legend award in 2013.


2) JIM THIEBAUD:
Jim Thiebaud goes pro for Powell Peralta at a young age. He is featured in the legendary Search For Animal Chin video as well as Public Domain. He ends up leaving Powell Peralta to join Natas Kaupas over at SMA where he has parts in Speed Freaks and A Reason For Living. He graces the covers of all the big magazines like Thrasher and Trans world.


Throughout his career, Jim is famous for standing up for marginalized groups and being outspoken on social issues. We believe this is a huge part of the success of Real skateboards, and Deluxe SF in general, the people running it have a strong moral compass. Jim is also well known for standing up for independent skateshops and strong support of the skateboard communities they foster. He is also the Vice Chair of the Skatepark Project with Tony Hawk.


Fun Fact:He also plays the character 'Rags' in the 1988 Hollywood horror movie 976-Evil, which is famous for being the first movie directed by Robert Englund, who you might better know as Freddy Kruger from Nightmare on Elm Street.


3) THE START:
Real Skateboards was started in 1991 by Jim T and Tommy G. After 6 years of being on Powell Peralta; Tommy G had a feeling that he would be replaced by the "Next Big Thing" in skateboarding, this feeling was made stronger due to comments from the Powell Team Manager asking him if he "still skated". Tommy G ended up leaving Powell Peralta after a few other riders had left the brand as well; leading to Tommy and Jim T Starting their own brand because they were done with the modern skate companies and constantly skating in demos.
Due to Tommy and Jim being big names in skateboarding; REAL Skateboards was able to get boards into skate shops fairly quickly. REAL's fast growth was assisted largely by their amazing team of up and comers; the original team included Sluggo, Henry Sanchez, Max Schaaf, and of course Jim and Tommy. Tommy mentioned that at the start of REAL after leaving Powell his salary dropped from 80k/yr to 30k/yr.
4) THE LOGO:
The Original Real Skateboards Oval Logo was drawn by Kevin Ancell, Kevin also had drawn the Iconic  Spitfire Bighead Logo. Kevin grew up skating and surfing in Venice, he was rumored to have been raised by the surfers in California including the legendary Craig Stecyk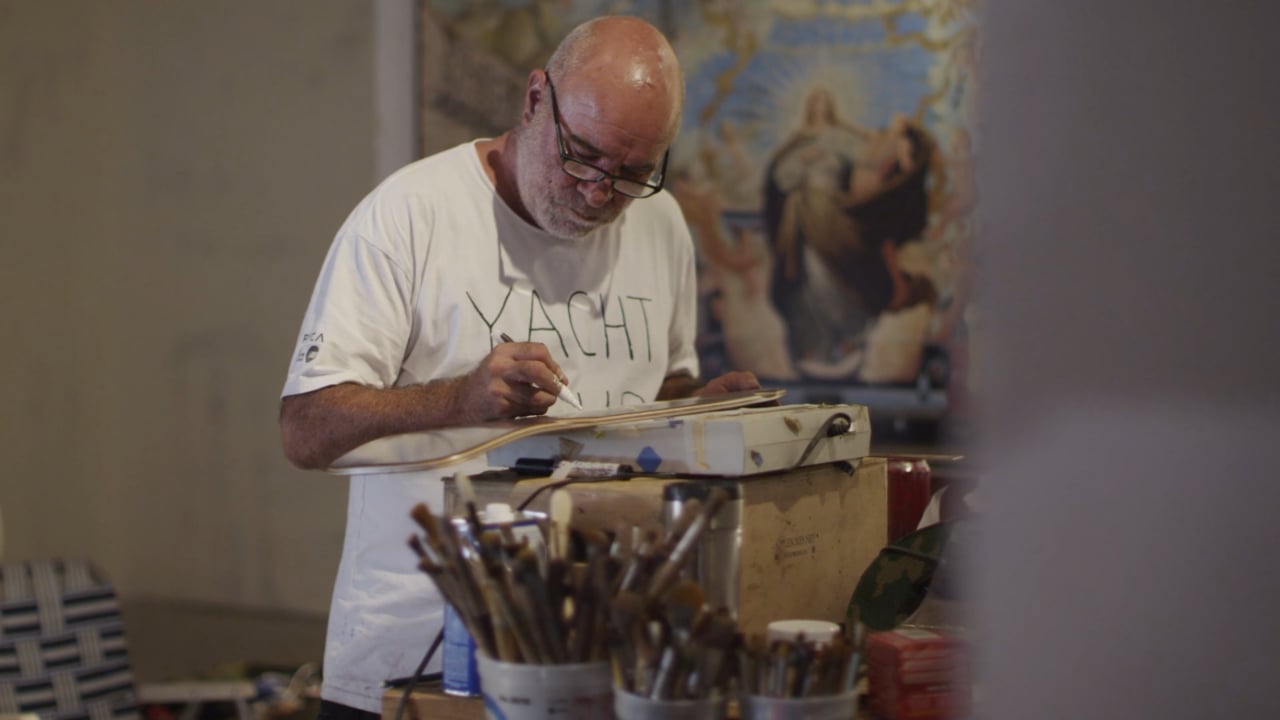 5) DEATH THREATS
After Riding for Powell, Jim T wanted an impactful board for his first Pro Model. Jim gets in touch with Natas and Kevin Ancell, together they create the "Hanging Klansman" Graphic. The Graphic originally came out in 1990; it was made in reference to when 28 Klan members were given the right to march in Washington  with a huge police escort.Due to the heavy KKK Presence in the US at the time; many shops were afraid to carry the board. Jim T personally received hate mail and death threats. Many people heavily backed with the graphic with some getting tattoos of the design.

After the release of the graphic they did a skate tour of the deep southern United States, and at one of the demos a group of skinheads showed up that made the team nervous, however after the demo they found out they were part of a group called SHARP (Skinheads Against Racial Prejudice) who had made T-Shirts with the design. Jim T has done many other anti-KKK graphics over the years.

6) MARK GONZALES:
Gonz gets added to the team and is featured in the videos "Kicked out of everything", "Non Fiction", and "Real to Reel". Gonz was Voted as the most influential skateboarder of all time by Trans world Magazine. Gonz is the head skater at Adidas, the lead artist at supreme, and is featured in EA Skate. Gonz and Tommy G were the pioneers of modern street skateboarding, with Gonz being the first to skate a handrail.
Over the Years Gonz had helped with graphics for Real, his artwork has become very recognizable due to the iconic designs he has done. Some  he has done for real include the "Re-Vision" series that is based of the Gonz artwork on old Vision decks.

In 2002, Gonz Leaves Real and starts his own brand under the Deluxe umbrella called "Krooked", which features his own artwork on their graphics.
7) HELLS ANGELS:
Todd Francis had talked about ripping off the Hells Angels logo for a Real Deck in his book "Look Away". The Hells Angels sent death threats to DLX as they were extremely unhappy with the boards, the boards were all gathered by the Hells Angels and are rumored to have been burned.

8) VIDEOS:
Real has let out some of the most iconic skate videos of all time. This Includes Non Fiction (1997), Kicked Out Of Everywhere (1999), Real to Reel (2001), Recipe For Disaster (2002), Roll Forever (2005), Since Day One (2011), Through & Through (2015), and Be Free ft. Kyle Walker & Ishod (2020)

9) ISHOD WAIR:
Ishod Wair is the best skater in the world... ranked by us. Ishod burst onto the scene riding for Reign (Chris Cole's Company), and had sent sponsor tapes to brand like Baker and toy machine, until Ishod was picked up by Real Skateboards. Ishod is known for his switch flip down the Love Park Gap.
In 2011; Ishod goes pro for Real Skateboards and goes on to win the Thrasher Magazine Skater Of The Year in 2013. Ishod has designed a twin tail shape for Real Skateboards, the twin tail has become one of the most popular shapes in our skate shop!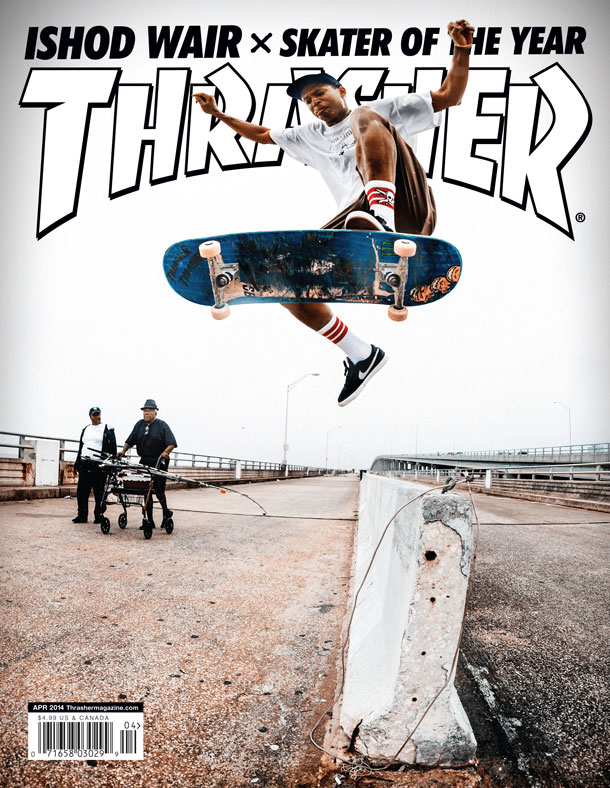 10) Actions Realized:
The Real Skateboards Actions Realized Program is pioneering social responsibility in the skateboard industry. The core beliefs involve skateboarding being a source for positive change in the world. Some charities they have raised money for include unity skateboarding, the Harold Hunter Foundation, Hurricane Sandy, Why So Sad, and boards with braille graphics with the blind skateboarder Dan Mancina.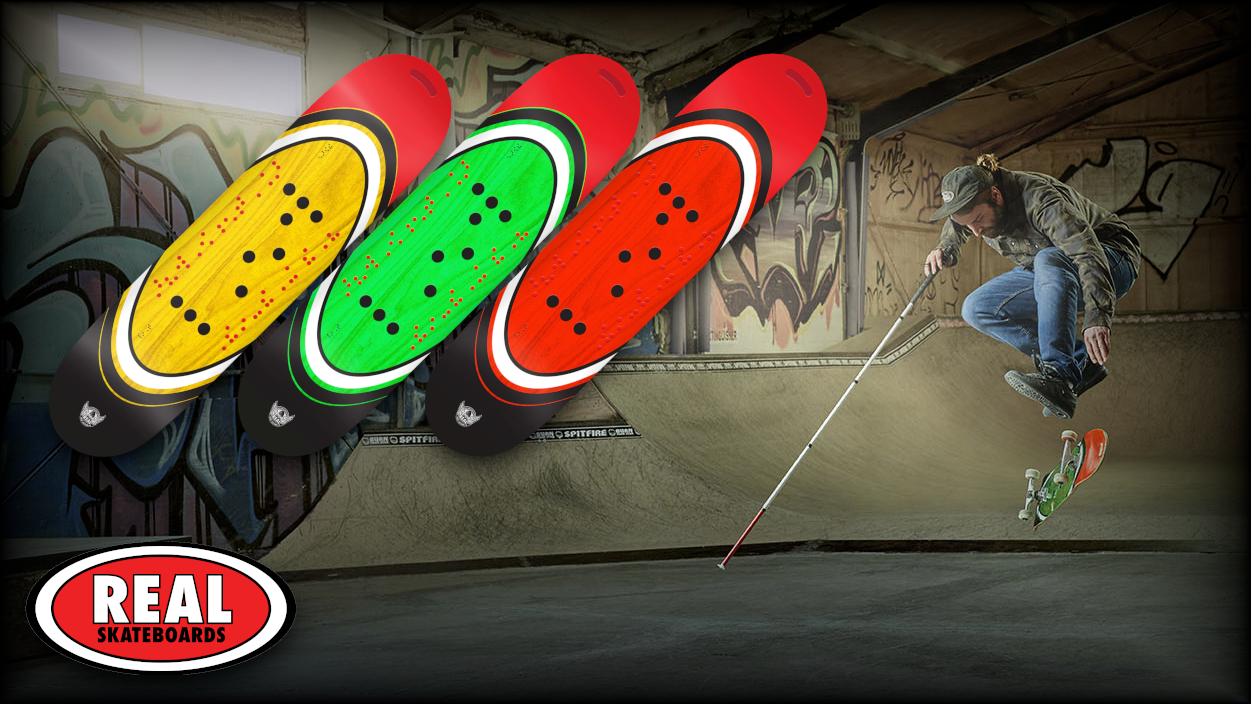 11) Famous Graphics:
Some Famous Graphics From Real Include the Texas Chainsaw Pig F*****, Hanging Klansman, Political Wrench, F*** This Clown, Cops to Swerve and Neglect, and the Hanging Segway Officer.

12) Famous artists:
Some famous artists that real has worked with include Kaws, Gonz, Pushead, Sheppard Fairy, D*Face, Jeremy Fish, Natas, and Todd Francis.

13) SOTY'S:
Real Skateboards has had multiple Skaters of the year on their team over the years, The SOTY's include Ishod Wair, Kyle Walker, and Mason Silva.

14) Modern REAL:
The current real teal is stacked, including Dennis Busenitz, Ishod Wair, Chima Ferguson, Kyle Walker, Mason Silva, Jack Olson, Tanner Van Vark, Jake Donnely, Davis Togerson, and Justin Brock.