THE NEW ACE AF1 TRUCKS:
Here's everything you need to know about the new ACE AF1 trucks! You've probably seen their latest video "Our Turn" (see below), and seen some of your favorite pros switching over. Here are all the new specs and changes they've added to the AF1 trucks, including a pretty rad new invention that they have patented. 
ACE BRAND:
Ace was started in 2006 by Joey Tershay. Joey is a ripping skater who rode for Black Label back in the day and then went on to be team manager and work at Independent trucks for a long time. So when he announced he was leaving Independent to start another truck brand, people were surprised. If you've noticed, there have been two brands that have dominated the skateboard trucks market for the last couple of decades, so starting a truck brand was a risky move.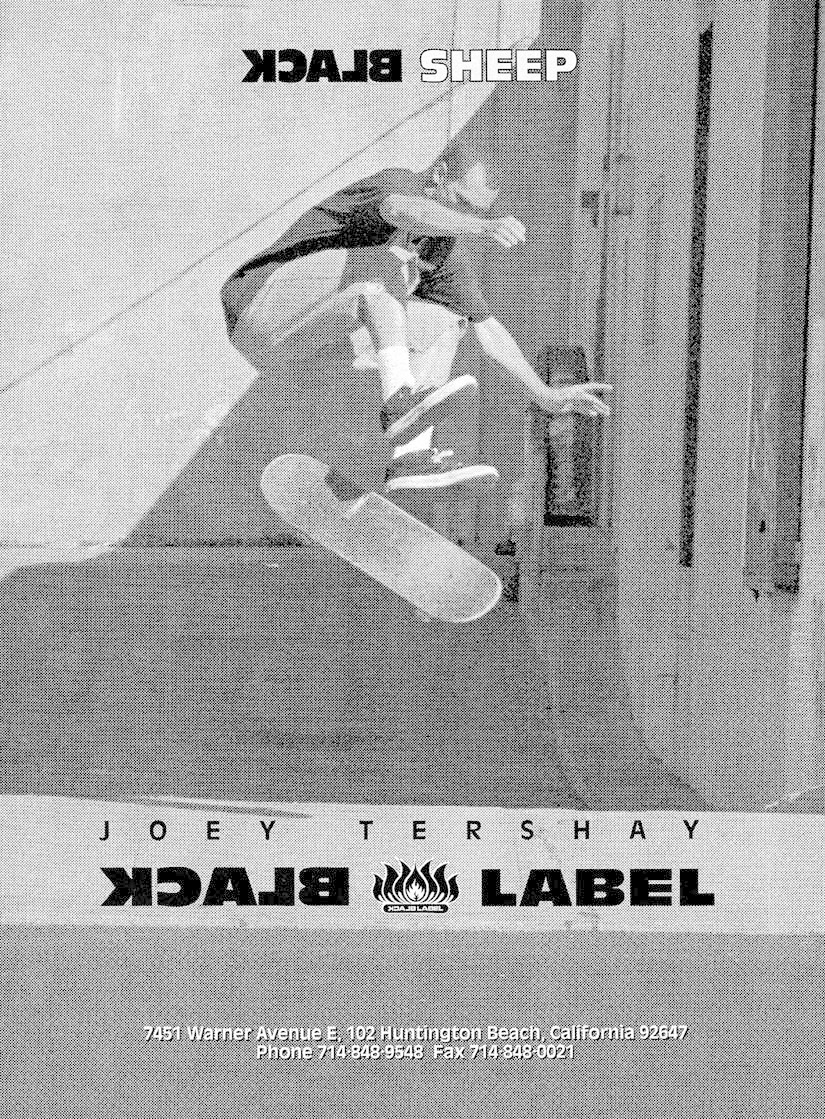 THE TEAM:
With most new products that come out, you can kind of tell if they're good by who is riding them and who's on the team. Granted that's not always true, and sometimes you'll see a company throwing money around to build a huge team, but trucks is not really that market.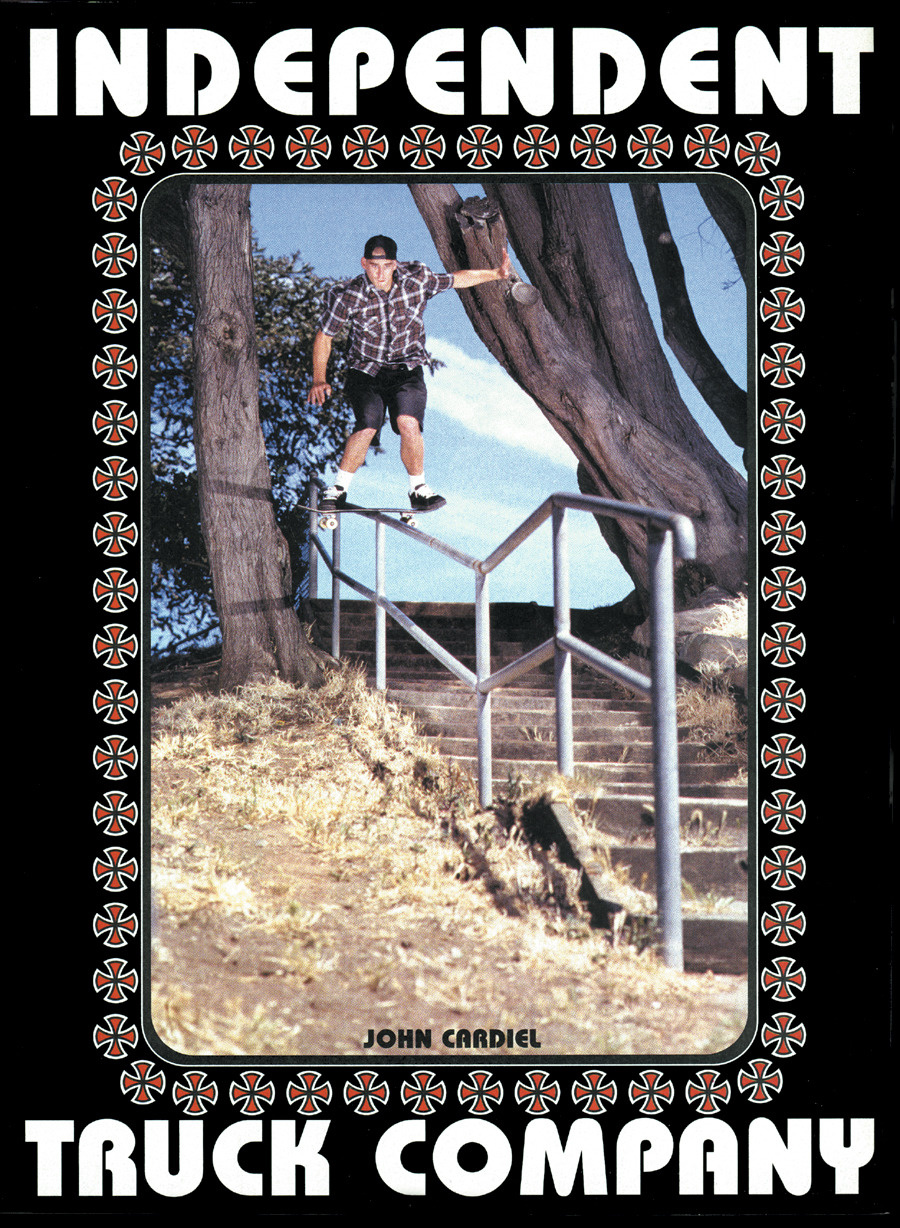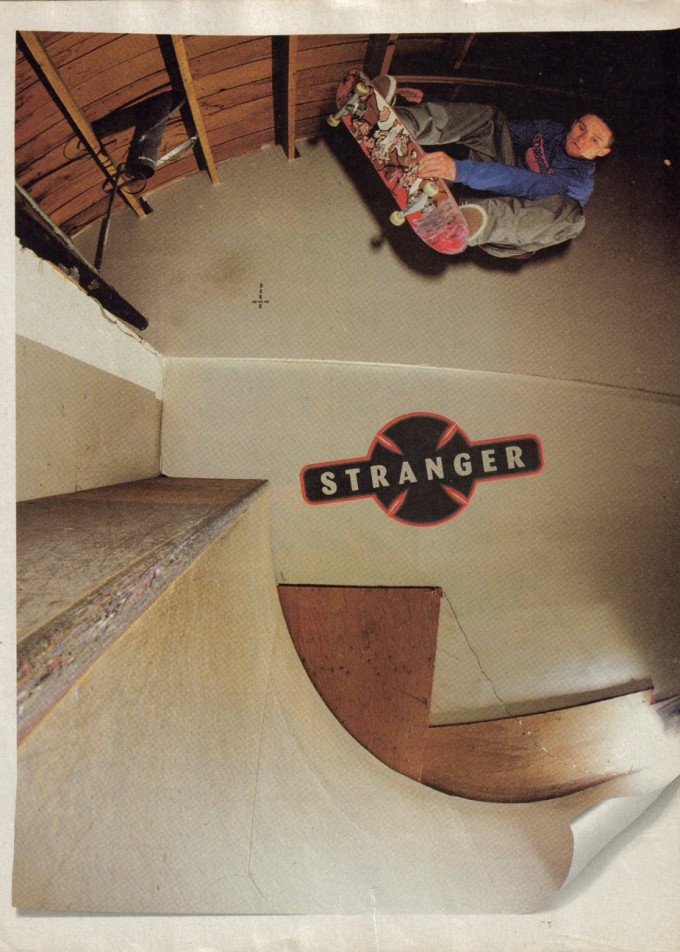 Ace has caught my attention when some of the long-time Indy riders announced they were leaving to join the squad. Most notably Jeff Grosso leaving the Independent to ride for ACE, someone who seemed like he was going to ride for Independent until he died. Also, legends Julien Stranger and John Cardiel jumping ship to come ride for Ace trucks. Then more recently we saw Brian Anderson leave Indy and join ACE. Another super interesting thing to pay attention to is that lots of pros who are riding for other truck brands have been seen riding Ace trucks recently, we're not going to mention them here and cause any beef, but if you pay close attention, you might notice in some magazine photos.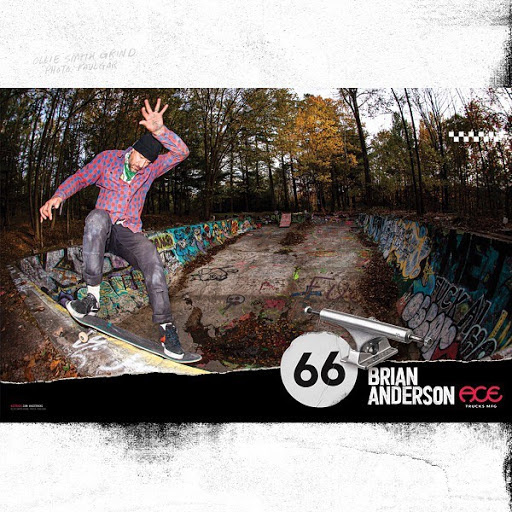 THE TRUCKS:
Ace trucks have taken their shape from the classic Independent Stage 3 trucks. It's famous for being the fastest turning truck around. When they very first dropped, they had some problems with the axels bending on them, so people were a little shy of trying them again. This was fixed pretty soon after. But fast forward 15 years, and the all-new ACE AF1 trucks are the most talked-about trucks in the world. Here's why!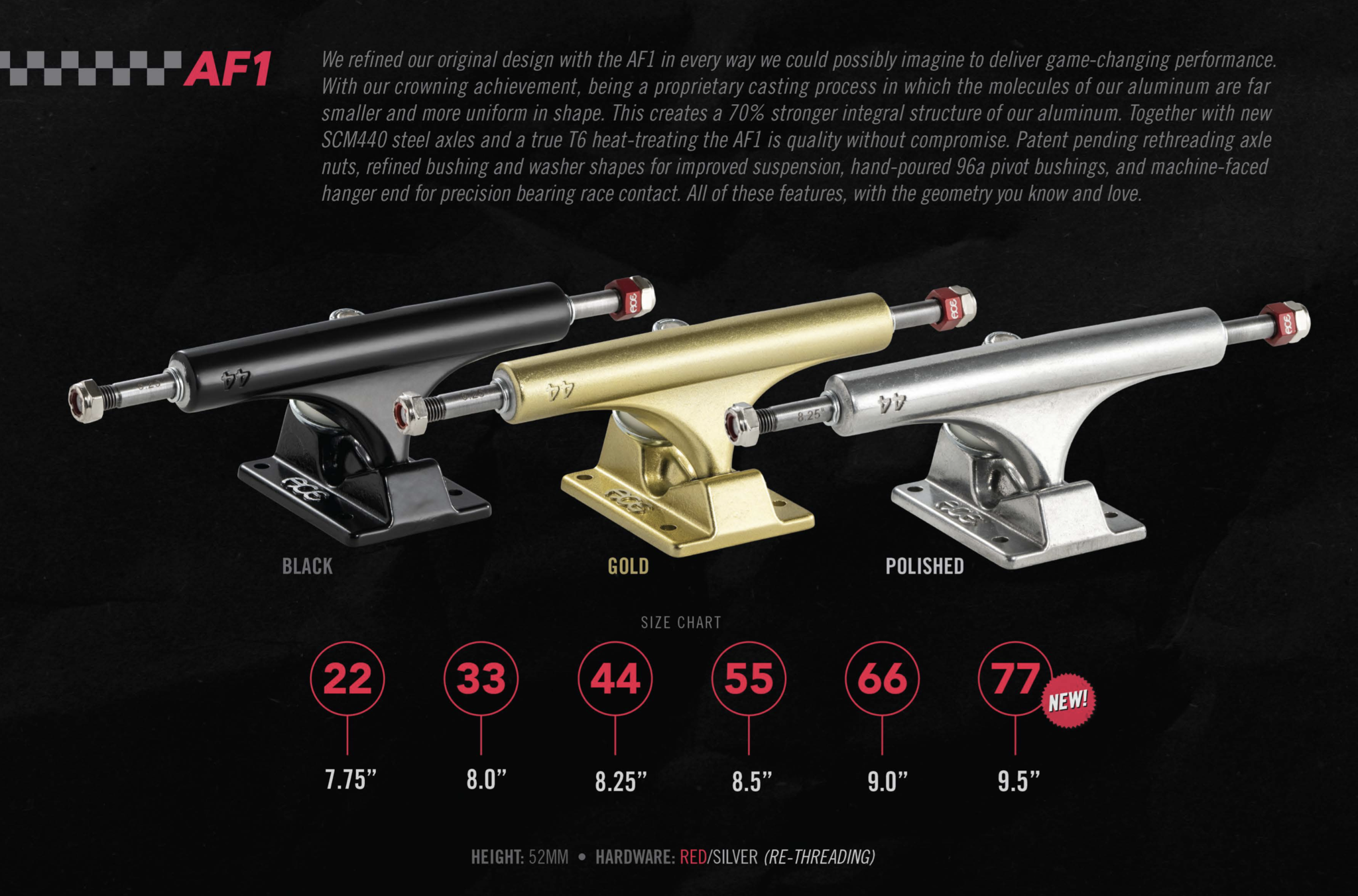 The ACE AF1 Trucks started with the hanger, the hanger on these trucks is the strongest cast aluminum on the market. It's actually using a new casting process (how they melt the metal into the form) that shrinks the aluminum molecules to be smaller than any other process on the market, making them denser and stronger than any other truck out! Also, they upgraded the axles to be SCM440 alloy steel axles, meaning there's
NO WAY
you're gonna bend these bad boys.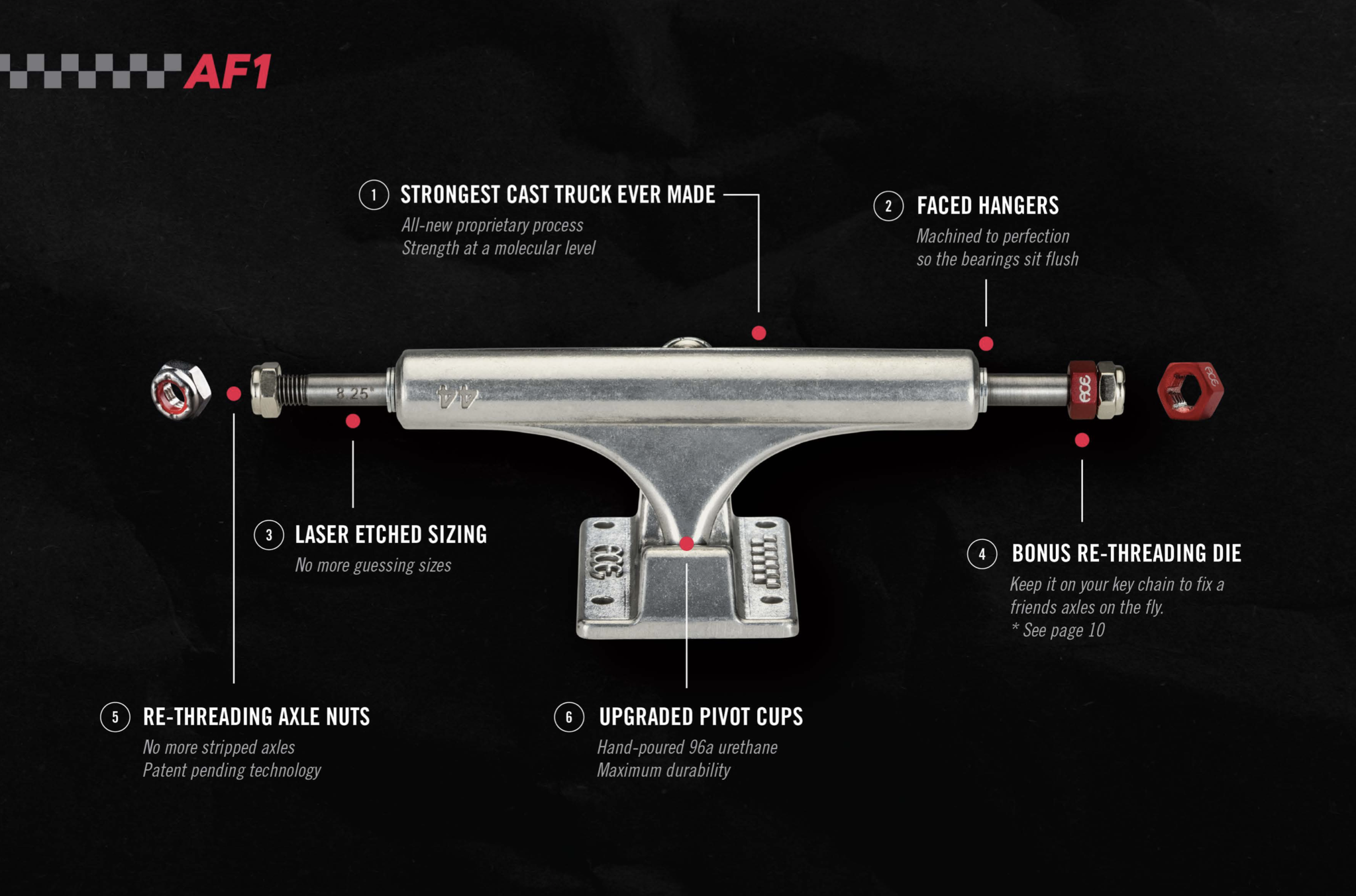 The baseplate also got an upgrade on the material making it stronger than before. The hangers on these are also machined so that your bearings will sit flush up against them, this stops your bearings from bending or breaking rubbing against them. The Ace AF1 also has upgraded bushings and pivot cups.
The new trucks also come in biodegradable plastic bags, which is an awesome step in the right direction and hopefully other brands follow suit!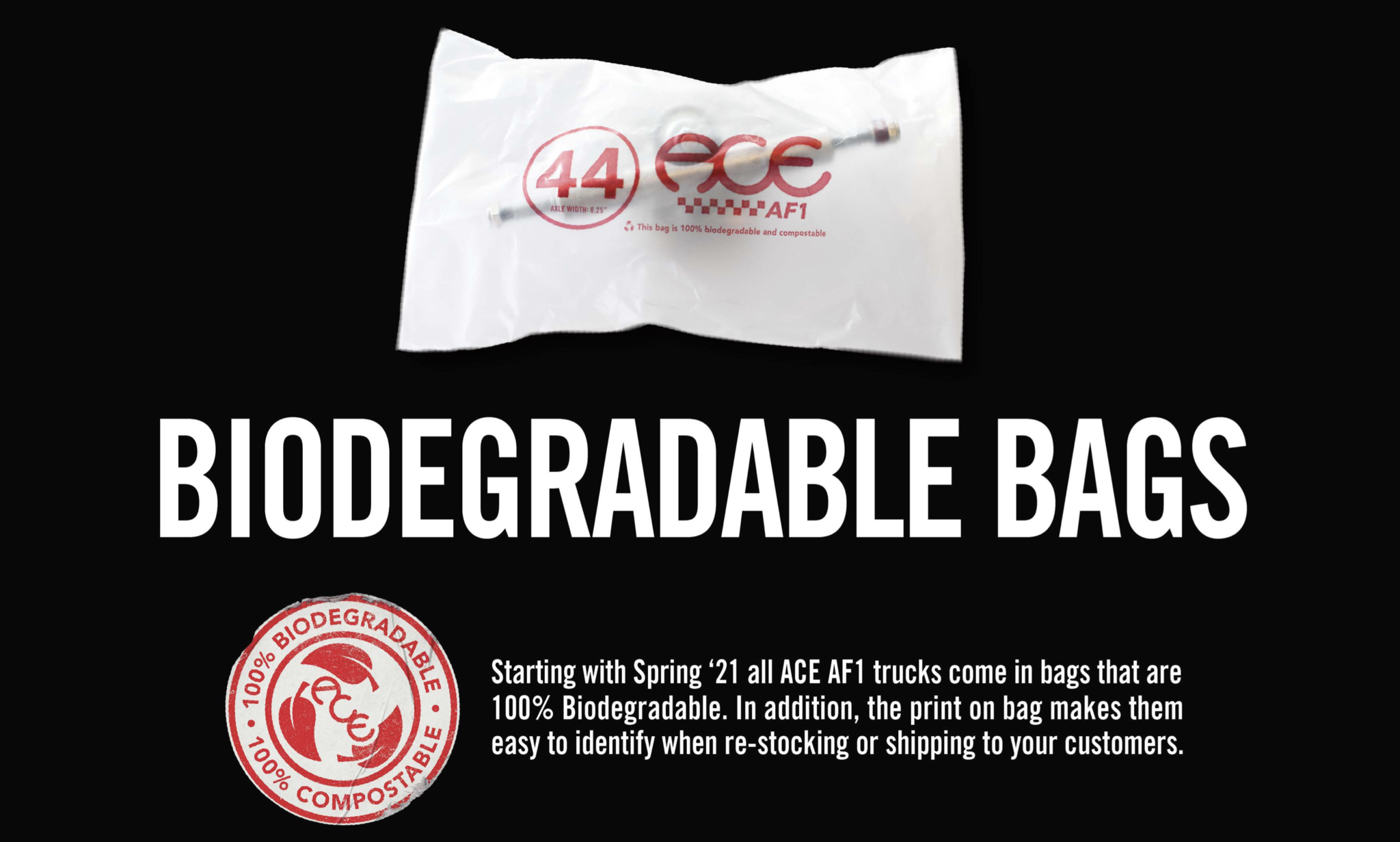 NEW PATENTS:
The most exciting thing about these trucks is that they have NEW re-threading axle nuts! Yes, you heard that right, the axle nuts will actually rethread your axles every time you take them on and off. Also, you'll notice an extra little red piece on all these trucks, and that's a little bonus re-threading die, that you can throw in your glove box or on your keychain, and never have to worry about stripped axles ever again.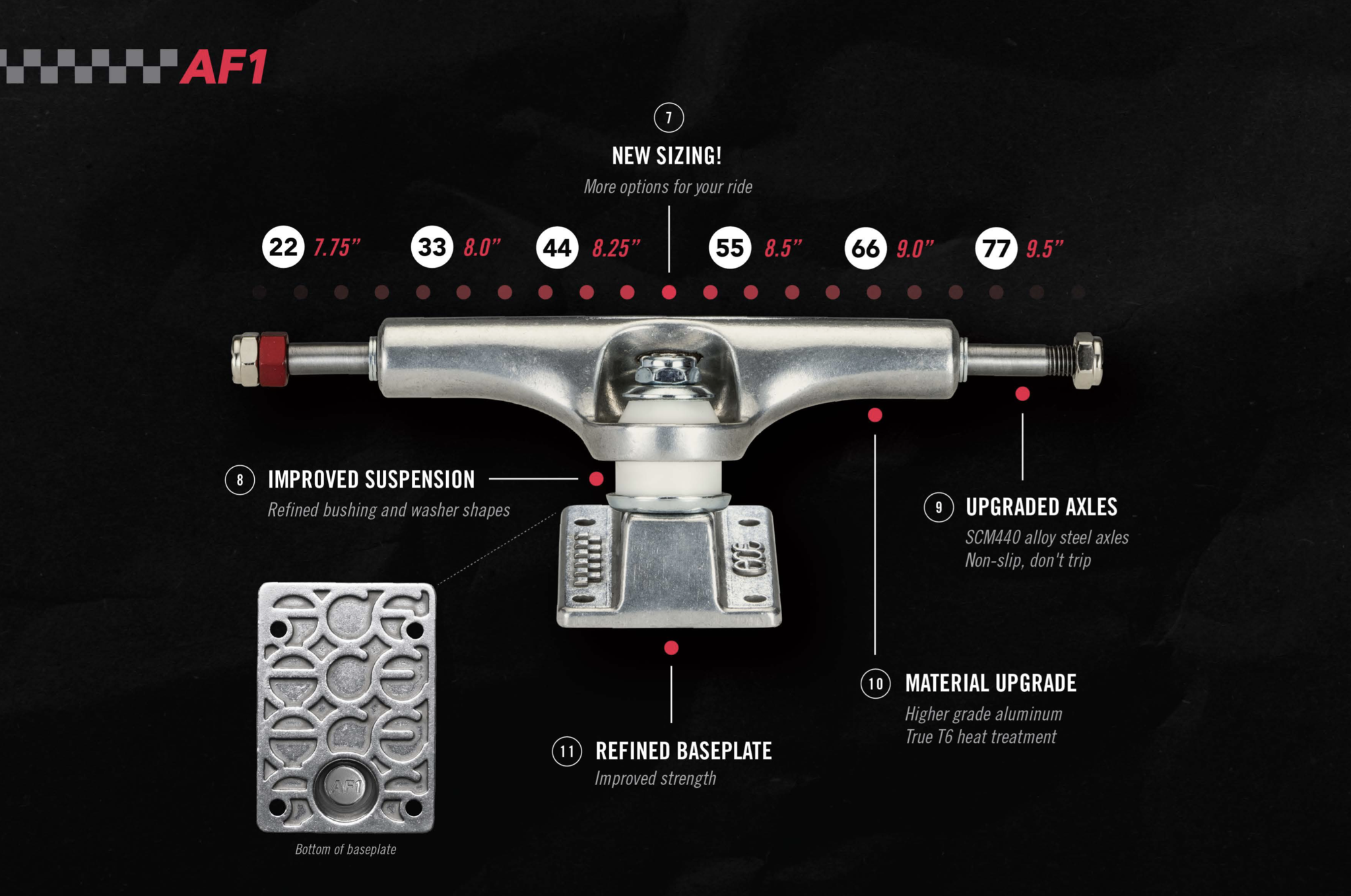 NEW SIZING:
This is the other super exciting this about the AF1 skateboard trucks. In the past Ace has never made an 8.25 or 8.5" truck. This was the most common complaint we had with Ace in the past, so they've fixed this problem by adding both sizes. All of the AF1 trucks also have the sizing of the trucks laser etched into the axle (so a 55 will have 8.5" etched on there).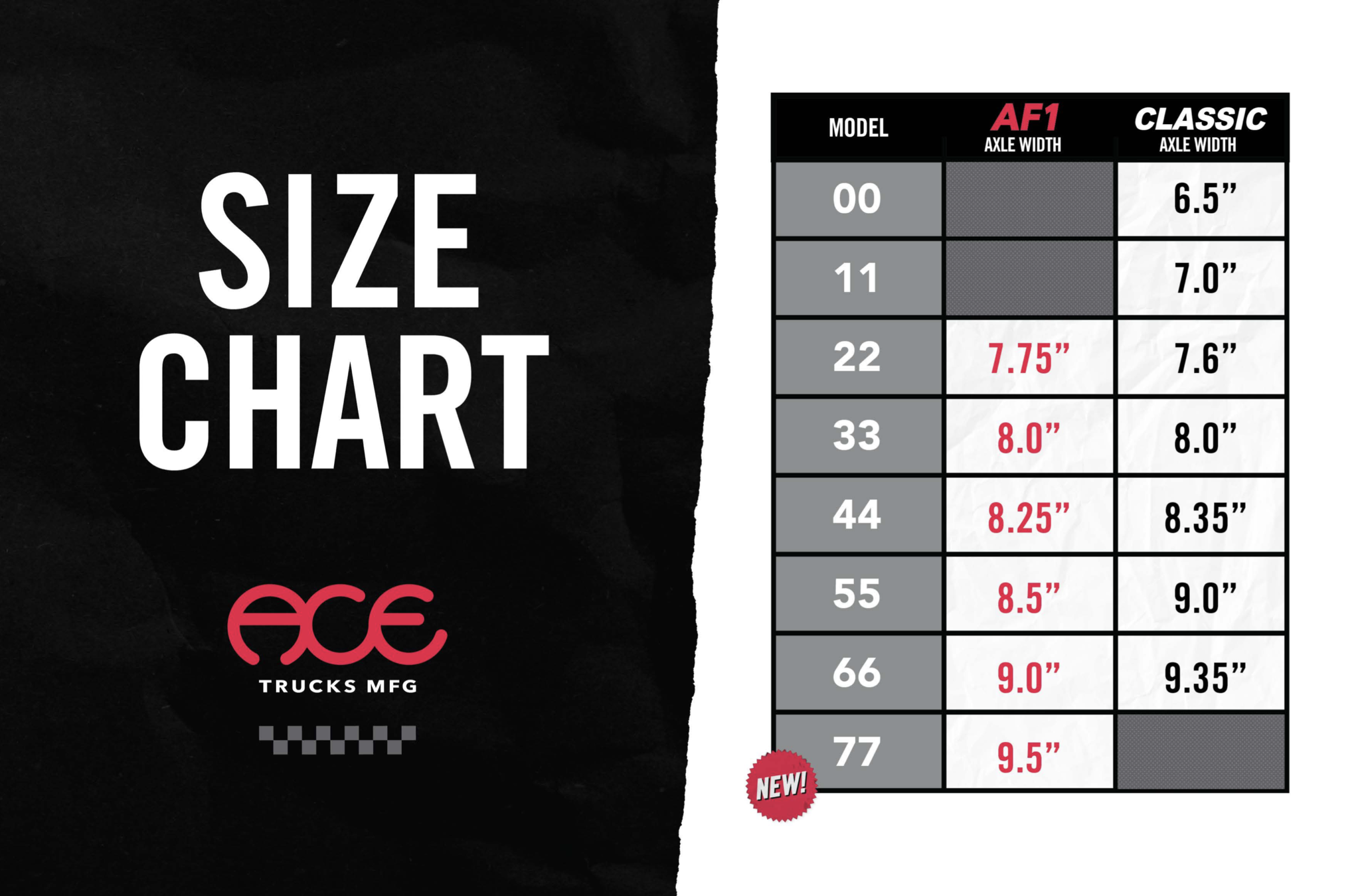 One more thing that is important to note is that the sizing charts have changed on the new Ace trucks! So if you've always ridden an Ace 55 truck, you won't be riding 55's in the new AF1 trucks. See our skateboard truck sizing charts HERE.