The History of Skateboard Video Games
Here we are taking a look at the history of skateboarding video games. From 720, Tony Hawk Pro Skater, the SKATE Series, phone games Session, Skater XL, Skate4 talk and much more!
The Early Days:
The first ever skateboarding video game was released by the iconic company Atari in the late 80's; this game was called 720. 720 came out as an arcade game and got its name from the 720 being the biggest spin done on a skateboard at the time.
Over the next few years a few other games would surface, one of which was called California Games, which featured skateboarding amongst many other summer-related sports. Another game that was released around this time was a surfing/skatebaording game called Town & Country Surf Designs: Wood & Water Rage.

In 1988, a game called Skate Or Die is released by Ultra Games; Skate or Die is the first skateboarding game to be memorable to the public and a game-boy version was released called Skate or Die Tour De Trash.
At the end of the 80's the public interest in skateboarding dies out and no new games in skateboarding are released for the time being.
A NEW ERA
In 1995 the Extreme Games by ESPN come out (Later re-named to X-Games) and skateboarding is on display for the world. In the coming years, skateboarding's popularity is explodes again, partly based on the X-Games showcasing it TV. In 1997 and 1998; SEGA's Top Skater arcade game and EA's Street Skater for PlayStation are released, but neither of them were very good video games.

EARLY 2000 EXPLOSION!
In 1995 ESPN released their video game called Extreme Games (featured a small skateboarding mini game along with mountain biking, street luge, etc.), which was poorly received. ESPN would go on to try to make a skateboarding game again, and in 2001 they release "ESPN Skateboarding", ESPN Skateboarding featured Bob Burnquist, Colin McKay, Chris Senn, Kerry Getz and more. However; ESPN Skateboarding was overshadowed by a much more iconic game that came out two years earlier...

THE "TONY HAWKS PRO SKATER" FRANCHISE
THPS 1:
Tony Hawk had been approached by multiple video game companies to be in their video games , however Tony Hawk declined then as he never felt there was never the right fit for him as he played a lot of games himself. Tony was approached by Activision in 1998 and he play-tested the skateboarding game they were working on, Tony loved it and was down to have his name on it; this was because it was a skateboarding game that was purely focused on the skateboarding and the tricks, rather than the racing/non-skate related game play in other games. In 1999, Tony Hawks Pro Skater is released to high acclaim.

THPS was the second game ever made by Neversoft, and it completely exploded in popularity, almost selling selling out everywhere. Tony though the game would resonate primarily with skateboarders, but it ended up making skateboarding much more popular to the general public due to its success. It was so popular that Tony was on the cover of gamer magazines.

Neversoft's THPS Sequels:
After the success of THPS, a sequel to the game was inevitable. In 2000 THPS 2 is released and primarily expands on the first game, adding to the roster of characters and maps in the game as well as overall game improvements. After the success of the games they continue to release new THPS Sequels annually; with THPS 3 (2001, the visuals and controls took huge step forward, widely considered as the peak of the THPS franchise), THPS 4 (2002, after this release Tony receives a four million dollar royalty check from the success of the last three games), Tony Hawk's Underground (2003, This game had the best story line that included the flow to pro experience in skateboarding), Tony Hawk's Underground 2 (2004, Lost some of the skate inspiration, the game primarily consists of breaking stuff and causing havoc), Tony Hawk's American Wasteland (2005, all levels in the game are located in America, Tony Hawk's Project 8 (2006), and Tony Hawk's Proving Ground (2007, This game was more street skating influenced and consisted of breaking into skate parks and hitting people with your board. this was Neversoft's last THPS game).
Honorable mentions from this era:
2000 MTV Sports Skateboarding: ft Andy Mac
2001 Skatepark Tycoon
2002 The Simpson Skateboarding, Evolution Skateboarding
2003 GOGO HyperGrind
2002 Disneys Extreme Skate Adventure, and is based on the same engine as THPS4
EA SKATE
SKATE.:
In 2007 EA releases "SKATE.", SKATE was a refreshing addition to the genre of skateboard video games, it was a much more realistic than the other games that had released before, introducing the "Flick It" controls that resembled how you actually would do skateboard tricks in real life. Skate was popular due to the character physics as well as having a unique control scheme that set it apart from the THPS Series.
SKATE 2:
Skate 2 continued to expand on the first game with improved physics and ond overall smoothness, it also allowed the character to get off his board and run/jump around and find skate spots around the map. Skate 2 also was able to display the struggles of street skateboarding, with the fictional company "MongoCorp" putting skate stoppers on spots which you had to call a friend to remove.
SKATE 3:
Skate 3 once again improved on the physics/smoothness of the previous games, it is set in a fictional city that fully embraces skateboarding, a fun fact is that the map in Skate 3 features parody's of iconic real life skate spots around the map. In Skate 3 you play as a skater that gets injured super badly at the start of the game, however the Iconic photographer Giovanni Reda suggests starting your own board company, making your goal in the game to make your board company more popular by getting magazine covers and winning contests. Skate 3 is one of the most popular video games of all time, and fans have been long awaiting for a sequel to the game...
ROBOMOTO'S THPS GAMES
Tony Hawk RIDE:
After Neversoft's last THPS game, Robomoto takes over the franchise and releases Tony Hawk RIDE, A full 360 back to the arcade style, these came with a plastic skateboard that you could skate like a real deck, it used sensors to monitor your pushes and balance. The Sensors didn't always work and the game was pretty wonky overall, many feel that this game had a lot of lost potential.
Tony Hawk SHRED:
Tony Hawk Shredz Was the sequel to Tony Hawk Ride, it was a much more arcade style and was also a super unrealistic game with primarily downhill runs with extremely massive obstacles, it was half a skateboarding game and half a snowboarding game. This game was fairly popular but still was a generally wonky game, most likely due to the limitations of the technology.
THPS 5:
Tony Hawks Pro Skater 5 was released in 2015, it claimed to go back to the roots of THPS with a similar game play style. However, the game was very poorly received due to lack of worth-wile content, various bugs and glitches, and an overall incomplete feeling to the game. Robomoto received a lot of backlash from the public due to the poor game design, receiving poor reviews from critics, after this Robomoto no longer made Tony Hawk Games.
THPS 1+2:
THPS 1+2 was a remaster of the first 2 Tony Hawk games for modern consoles, bringing these iconic games back with modernized graphics/physics for a new generation. The game received generally positive reviews from critics and fans of the series alike, however it shows that the THPS Franchise is long past its hay-day since the best game in a while was just a remaster of their old titles.
MODERN DAY SKATEBOARDING VIDEO GAMES
SESSION:
Session was conceived in 2015 by a very small indie game studio called "Crea-ture". Due to the lack of skateboarding games on the market in the past years and a desire for a true simulator experience; session has been a passion project from a small but continuously growing team of developers that do it for the love of skateboarding. Session defines itself as a simulator experience rather than just a gaming experience.

Session embraces the difficulty and creativity that is integral to skating, expanding on the flick-it system introduced in skate by having each joystick correspond to the feet of the skater, for example; to do a kick flip you have to pop your board with one joystick and flick it with tho other.
Another reason why session is a really cool game is that all of the maps are 1:1 copies of real life skate spots; so far they have added Love Park, NYC Courthouse, The Brooklyn Banks, One Police Plaza, LES Coleman Skate park, FDR Diy, The NYC Pyramid Ledges, and much more! This is a game that is made by skateboarders for skateboarders.
Fun Fact: Not only does session include real life spots; if you are skate-nerd there are historical challenges in the game that reward you for doing iconic tricks that have been done in real life! (There are no hints for these so all you can do is watch old footage of tricks done on the spot and try to replicate them)
SKATER XL:
Skater XL was created by the people that were behind the popular phone game called Skater, similar to session it uses both joysticks to control your feet allowing more control over your tricks. Skater XL is not as realistic as session but tends to share more similarities with EA's SKATE Games in that its a realistic play-style but still a very "Video Game-y" experience.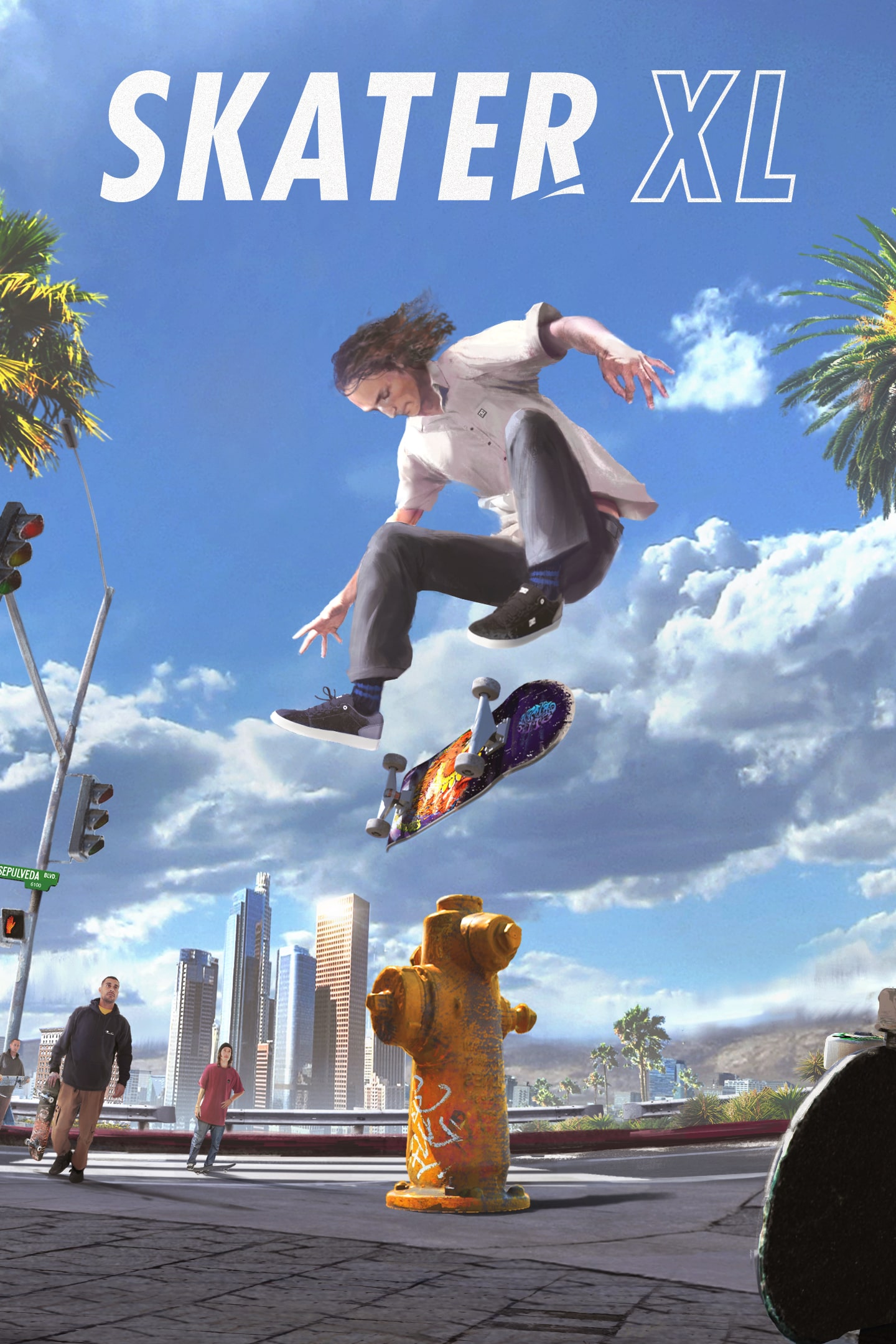 Skater XL provides the tools for a unique and fun experience that is overall a fun experience, this game is the closest to a new EA Skate game that is publicly available at this time.
SKATE 4
The push for EA to make another game in the SKATE Franchise began in 2015 with the you tuber Pewdiepie playing SKATE 3 on his you tube channel, leading to an increased demand for copies of the game. The Berrics began to post about wanting a new SKATE game with the hashtag #MAKEEASKATEAGAIN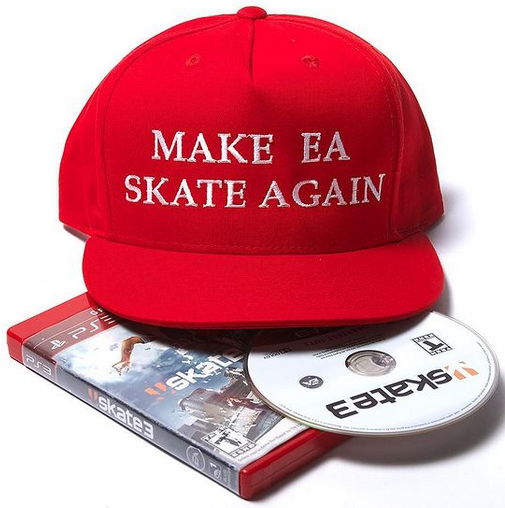 5 years after this push, EA finally released a teaser for the new SKATE game...
Skate 4 is being produced by a new studio called "Full Circle" that is based in Vancouver. Loads the employees are former EA and Black-box employees, so they're very experienced with the game franchise. Skate 4 will be free to play for everyone, An exact release date for Skate 4 has not been announced yet, however the developers have announced that Skate 4 Is expected to release some-time in 2024.
There are many people concerned about the game as EA has had a bad reputation due to their last few releases , however Skate 4 look promising because Skate 4 seems to be more than a simple cash grab; the developers seem dedicated to making skate 4 a good game first and foremost as it has been 11 years since the last EA Skate game has came out, but for the time being all we can do is wait.