Vans Releases The New AVE Pro Shoes

You might have seen the launch party on Thrasher or King Skate Mag and seen glimpses of this shoe. But we're here to give you a first real sneak peek at the Vans AVE Pro Shoes. AVE spent a long time designing these shoes with the team at Vans and has been skating them a lot lately, which is a great sign. They come in two colors for the first drop Black or White, both featuring a slightly clear sole (the big new tech on these shoes).
The first thing you'll notice when you pick up these shoes is that they are a lot more tech looking than your average Vans shoes. They are a mix of suede, rubber and lots of mesh. The mesh is placed nicely out of the way of high wear zones, so you don't have to worry about it exploding, but it lets the shoes breath a lot. A first some the mesh spots you can kind of feel the seams, but once you wear them for a day, they break in and are really comfortable. There is no stitching on these shoes, they are full seamless
Rapidweld technology
. They also feature the Vans
Duracap
which means they are reinforced on all the zones that are high wear areas while skateboarding, like the toe box. Another thing on these shoes is the rubber of the soles sticks out very slightly past the suede on the toe, giving it a nice amount of grip for flip tricks and also making it a lot more durable. Next, the tongue features the
Vans LuxLiner
, meaning that they have a one-piece tongue construction (as seen in the video) so the tongue won't be slipping around, but also making them seamless on the inside, and very comfortable. 
Last and definitely not least, these shoes are the first Vans to feature their new
Ultimate Waffle
Soles. The Ultimate Waffle soles took years of design and testing with the designers and skate team. These are a super low profile cup sole that still offers a ton of comfort and padding. The Ultimate Waffle soles are also really quick to break in, walk around in them for an hour or so and they are good to skate! One of the best cup soles I have ever skated.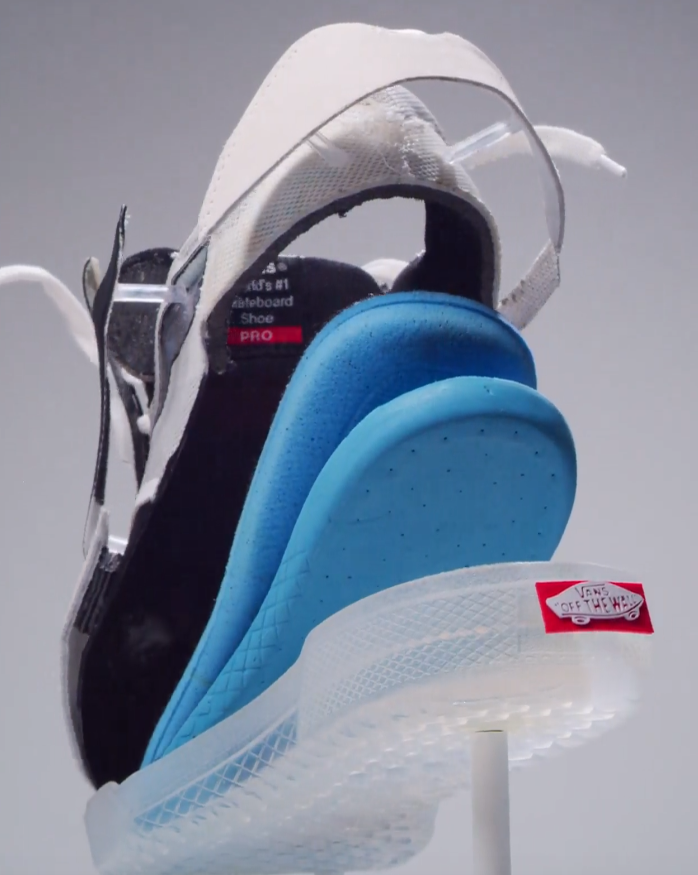 Watch the video above for our wear test and review on these shoes.