THE VANS HOUSE OF TERROR COLLECTION
We are excited to announce that we are selling the limited edition Vans Shoes House of Terror collection, featuring a bunch of amazing shoes and clothing. This collection features a bunch of the most popular Vans shoe models with graphics from the most terrifying horror movies of all time.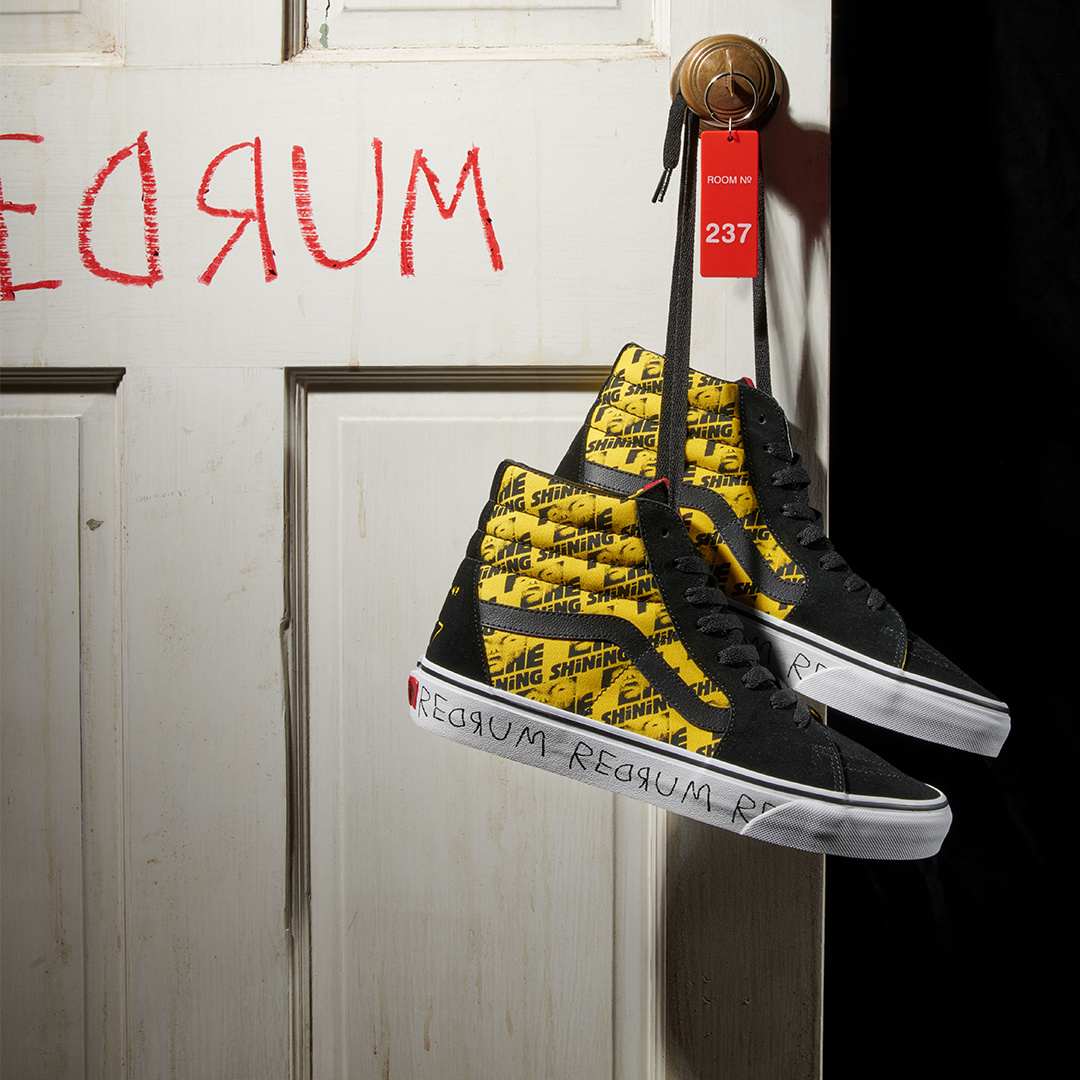 Vans The Shining Skate High Shoes black/yellow: Featuring a Vans Skate High with the original shining movie artwork on the side panels, black suede and Redrum print on the soles, room no.237 print on the back.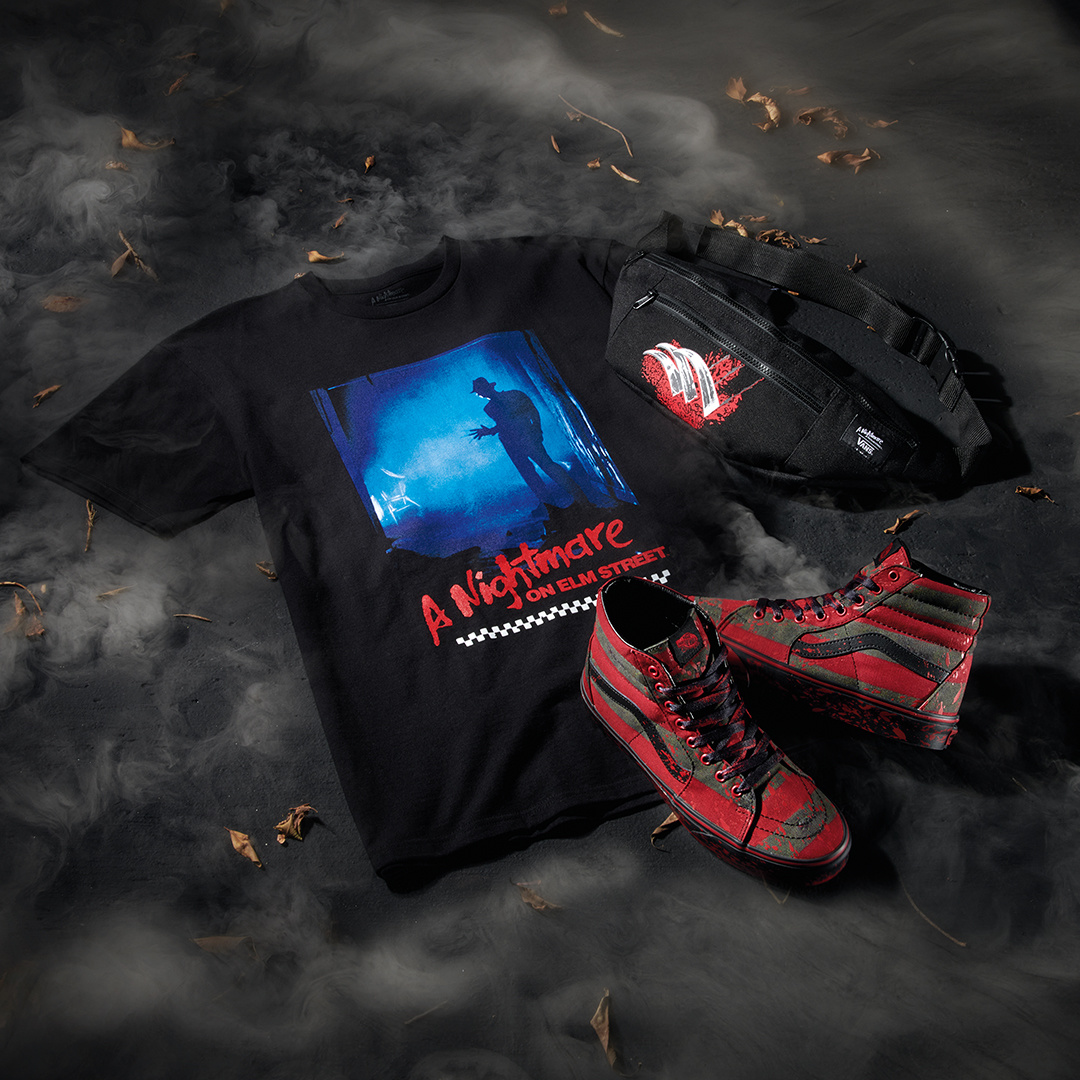 Vans A Nightmare On Elm Street Skate High Shoes, fanny pack and T-Shirt.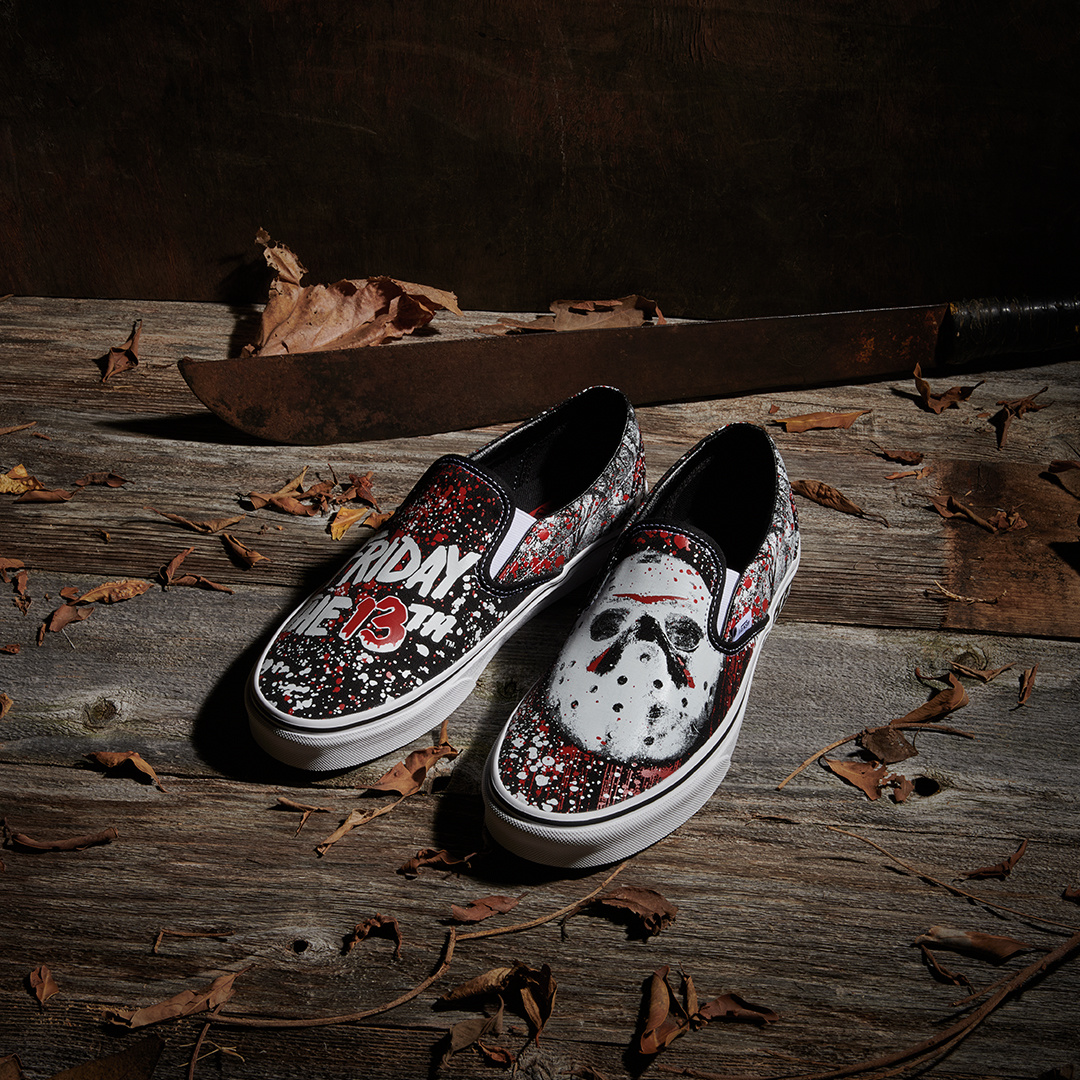 Vans Friday The 13th Slip On Shoes featuring the Jason mask, blood splatters, J.Voorhees print on the sides of the soles, and glow in the dark ink.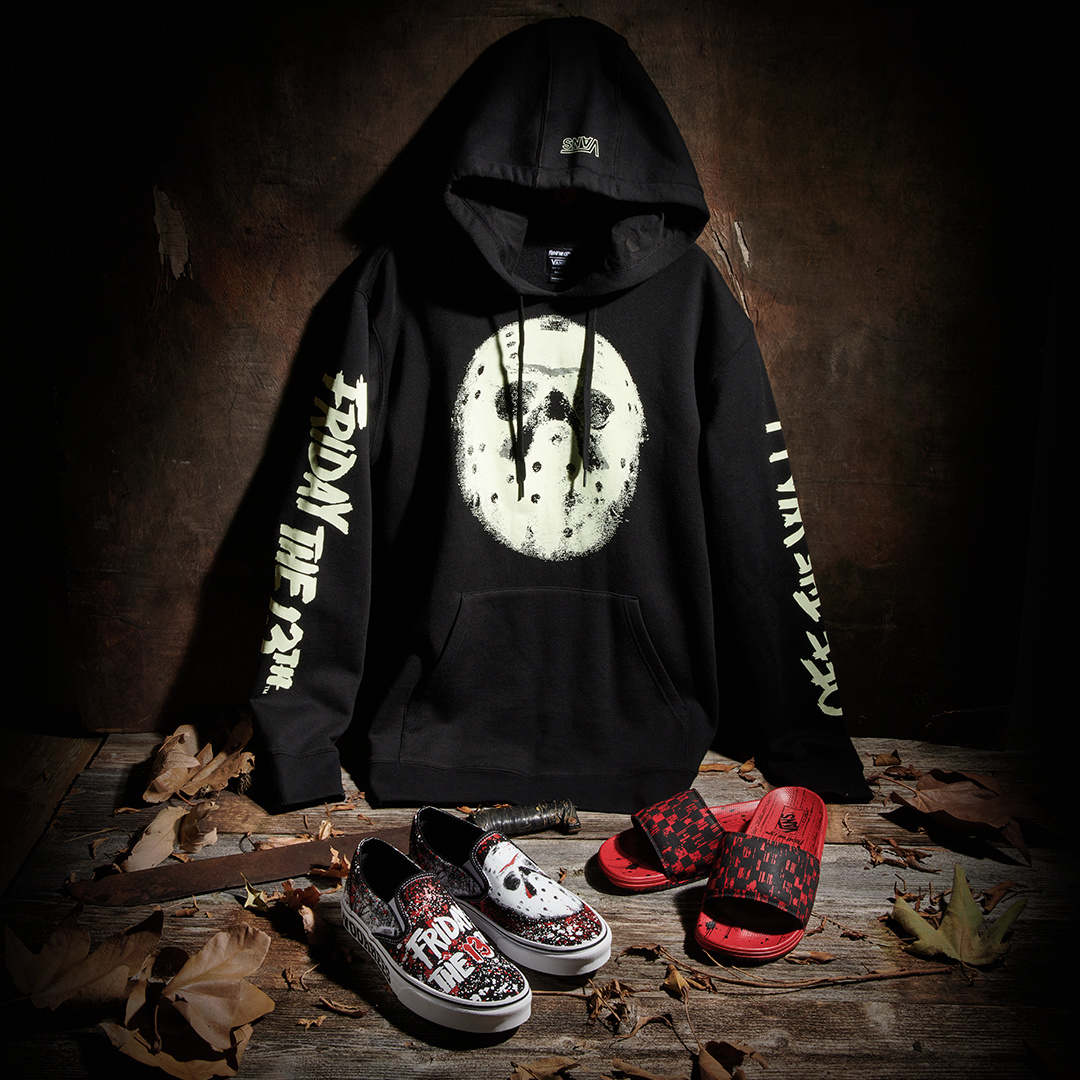 Vans Friday the 13th Hoodie, shoes and slides. The hoodie and slip ons both feature glow in the dark ink.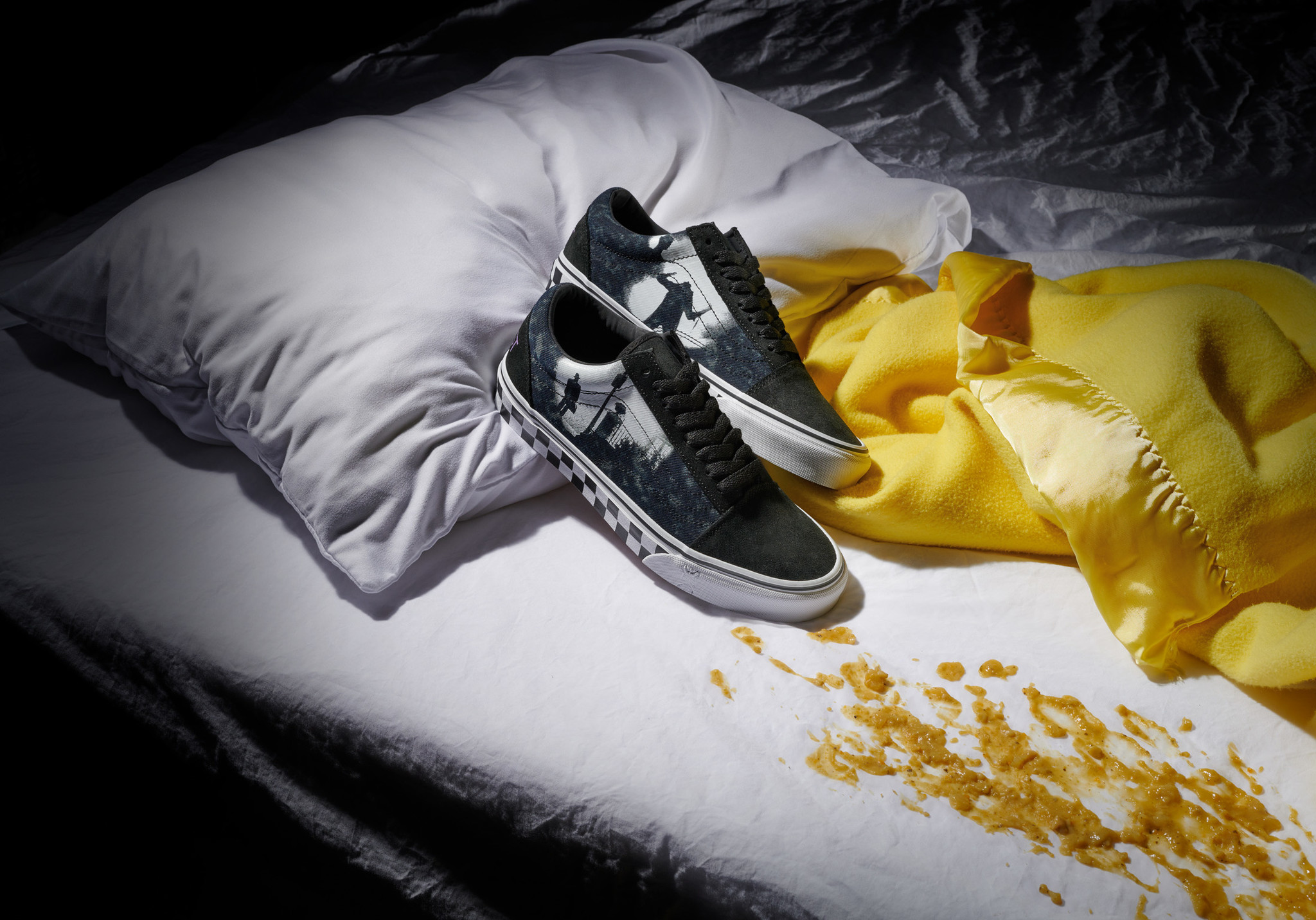 Vans The Exorcist Old Skool House of Terror Shoes.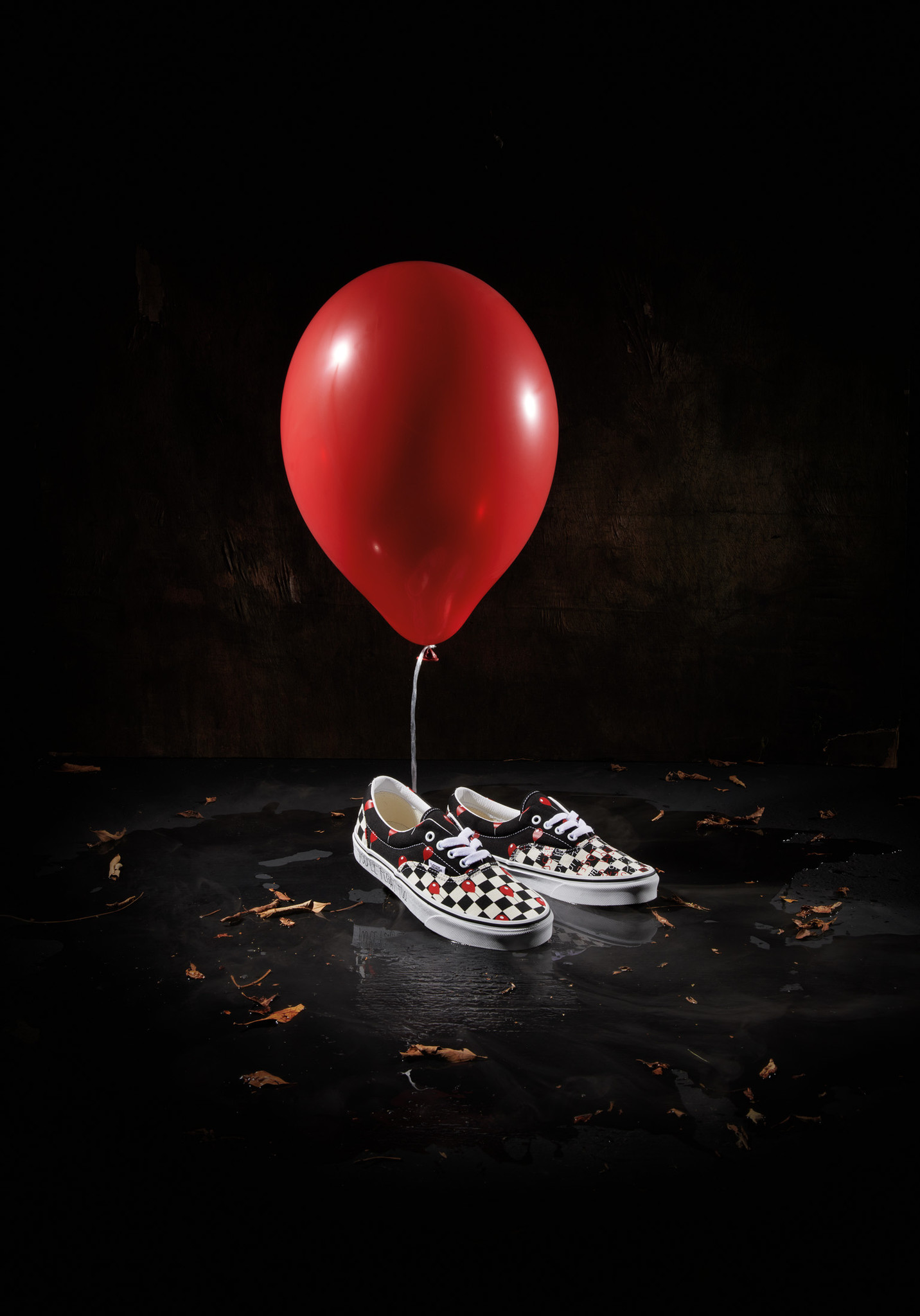 Vans IT Era House of Terror Shoes.